Energy Fitness Downtown Memphis, TN has 30 minute Semi-Private sessions–our exclusive "Energize Method" of training gets you lean & toned. Created by Tonya Tittle, M.S, ACSM, PN Nutrition, this method combines all the components necessary for your fitness and wellness success. In a nutshell, we use fitness assessments, 30 minute personal training sessions, custom meal plans and smart nutrition, supplements, flexibility and accountability to get you on track with results.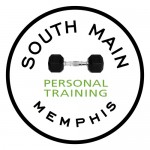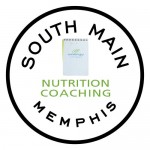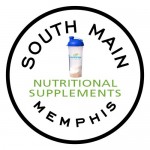 Our Mission is to Inspire Optimal Health & Wellness through: Empowerment, Education,
Coaching, and Training in a Safe and Non-Intimidating Atmosphere.
Our trainers know how to lead you through our copywritten programs and are qualified to make adjustments for injuries and beginners. At Energy Fitness, we realize you may have a busy schedule and may need to have a morning time one day and an evening time another day of the week. With this in mind it is comforting to know that you can work with a variety of our trainers and still be on track with your own program.
We have several different types of personal training programs. Depending on your goals, schedule and budget, you will come to our facility 2 to 3 times per week and we will make suggestions on what you should do on your own the other days in order for you to get optimal results. On your days with one of our trainers, we strongly suggest that you come early or stay late to do the cardio intervals necessary for your success.
Session Types
Semi-Private Training Sessions – (most popular and affordable)  1 trainer & 2-3 clients with each person in the group doing their own customized program based off of their goals and fitness assessment. Depending on your fitness level you will perform anywhere from 6-12 exercises and abs/core work as well.
Private Training Sessions – One on One Training
Private Nutrition Coaching Sessions (30 min.)–  packages are available that can be purchased as a separate service without personal training or used as a session within Semi-Private training sessions- current clients get discount (see below)
Packages: You choose the package that best meets your goals, motivation, budget and hectic schedule.
Chances are your current level of fitness didn't happen overnight so you shouldn't expect more than 1 to 2 pounds of weight loss per week. Television programs like the Biggest Loser create unrealistic goals for people. If you are looking to lose 20 pounds in a month (a quick fix) then we are not the facility for you! The journey to health and fitness is one that will create lasting results like our proven method has for hundreds of our clients.
Body transformations are made by making health and fitness part of your lifestyle which is why our standard programs usually go in length from 4.5 months to 12 months.
Call for pricing 901-523-2348 or opt in for a Free Consult ($87).  We ask you about your goals then show you our Personal Training flip chart so you know what to expect from us and our expectations of you in order to get results fast & safe.
Our 5 week intro program  is a great way to take us for a test drive in case you aren't sure how great our method really is and how it works. Semi-Private $300, Private $400 (You must mention you saw the 5 week special on our website to get the intro. price).
Nutrition Coaching Programs: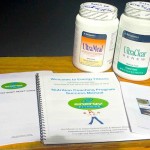 click here for more details or to opt in for a FREE consult (value $87).  We will ask you about your goals then show you our Nutrition Coaching flip chart so you know what to expect and what our expectation are from you as a client in order to get optimal results.  We have 4 week, 8 week and 12 week packages.
We also have the following if you just want the expertise of a trainer but don't need a trainer 2-3 times per week onsite:
Body Fat Testing (takes about 5-10 minutes- allows time for interpretation of results) $25
Nutritional Meal Plans $15 each
Analysis of your current program and how to make it better. 1 Hour Consultation $87
Take out Fitness programs – we give you a program you can do on your own – call for pricing (ask for Tonya)
Sport Training Program Design – call for pricing (ask for Tonya)
Injury Management / Trigger Point Therapy Consult. 1 Hour Consultation $87 (ask for Tonya)
Stretching Program Design – call for pricing (ask for Tonya)
Detox Meal Plan – call for pricing (ask for Tonya)