Wrist Issues During Core Work or Push Ups? Try this…
With all the electronic smart devices and keeping our hands in the same position or wonky sleeping positions you may find it can wreak havoc on those wrists. I use to think years ago when I saw people doing the alternative hand positions pictured below as opposed to normal position of extending the wrist with palm on the floor that they were trying to be a bad ass.
As a fitness professional for over 26 years and athlete for over 32 years I have found that more people since the invention of email and smart phones have wrist issues than ever before. I find myself during certain exercises and teaching other how to get around the pesky wrist issue.  Not all of you will find this method comfortable but sometimes getting to your goal is worth getting over the uncomfortable feeling of a new way of doing things to get results.
There are three example exercises that I can think of for this new way of thinking for getting the job done.
Push ups
Plank or versions of the plank in this article I call the exercise up up down down
Tricep Dips
See below pics for hand positions that may just be the solution you need to 'just do it!"
Pictured top left below is normal plank/push up position. This position causes pain for many people because of lack of flexibility in wrist extensor muscles.
Top right is one I use when needed and I guess I would call it half knuckles position. I personally find this most comfortable and my go to for my body mechanics.
Bottom right and left are full knuckles with thumb tucked under and varying angle depending on exercise performed. The bottom right is often used for tricep dips on a bench as keeping the palms in toward the body helps to keep the elbows tucked in more as to target the triceps more and keep upper shoulders from rounding so much.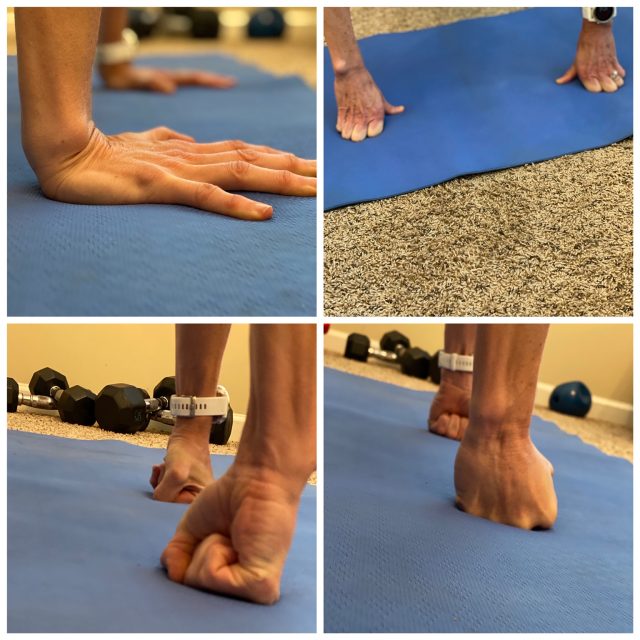 Here's an few example demo exercises in which these hand positions might be an option.
This one is more challenging than it looks at it also works on balance.
This one is great and if you need a break you can get into this downward facing dog as a 5 second or less break then continue on. I like to think of the up up down down as helping your upper body dissociate from your lower body. If you don't feel your hips rotating in a spiral motion much like a swimmer's lower body should do during flutter kick then you will need to work on this.
Having one hand on a handle or yoga block can also be an alternative to normal wrist extension or the knuckles positions.
CLICK HERE IF YOU WANT A VIRTUAL FREE FITNESS CONSULT OR IF YOU ARE READY TO MEET ONSITE FOR OUR PERSONAL TRAINING OR NUTRITION or GIVE US A TEXT OR CALL AT 901-466-6242
Call, text or email us to get started today!
901-466-6242 or energymemphis@gmail.com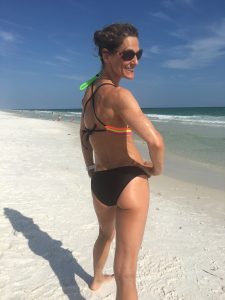 Tonya Tittle, M.S., ACSM
Owner/Dir. of Training, Energy Fitness (established 2002)
ACSM, TPI Level 1 Certified, Rock Tape, Rock Pods (cupping therapy), Rock Tape Blades & Blades Advanced
FMT Basic, Metagenics FLT
The services below resumed June 1, 2020 and we have new guidelines that will be followed such as staff will be wearing face coverings as well as clients for massage. You will have to sign a Covid19 release form, wash your hands upon arrival, etc.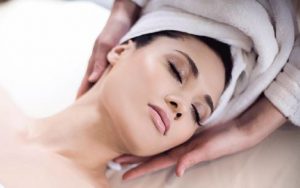 Click  here for information on our Healing Arts Services