Virtual Services -No GYM? No Equipment? No Excuses!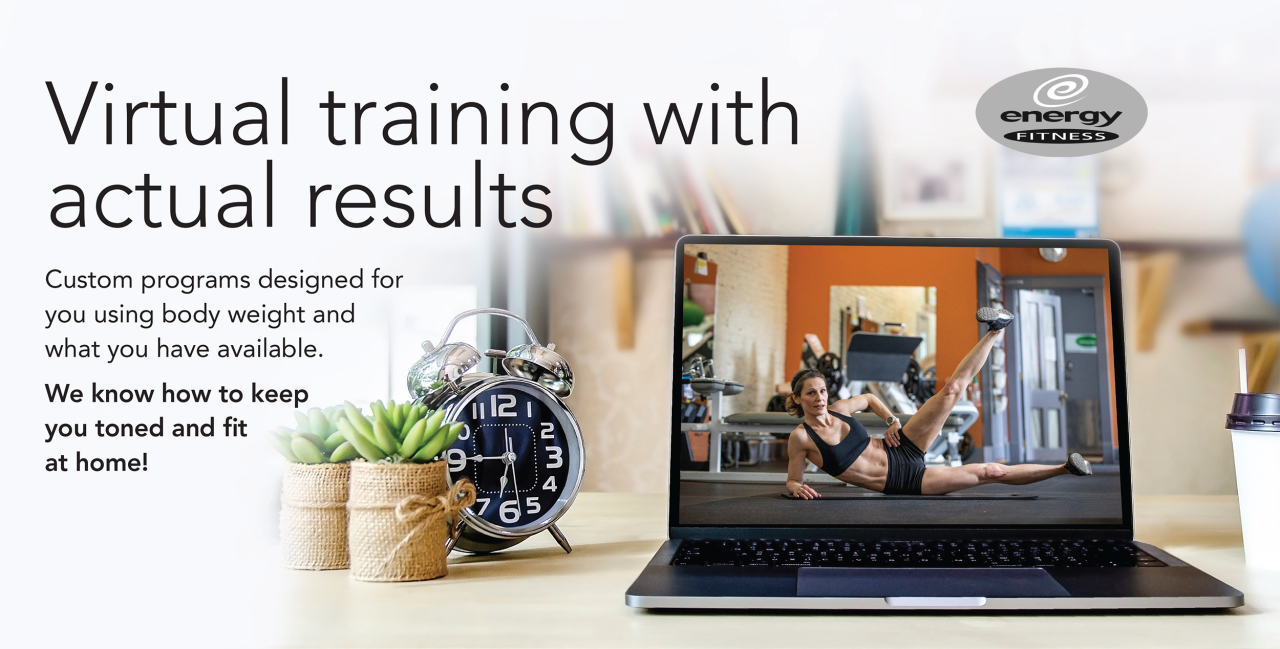 SERVING THE SOUTH SINCE 2002 ONSITE
We Meet You Online & Get You TONE & STRONG!
• VirtualFitness Consultations
• Personal Training (Custom Semi-Private Sessions) Zoom
• Functional Movement/Fitness Assessments
• Nutrition Coaching with Meal Plans & Supplement Coaching
• Equipment Recommendations
• Sport Coaching
• Mobility Coaching/Stretching
ONLINE PERSONAL TRAINING
"I give the workouts an 8 or 9 for intensity online." Maureen
"Online is harder than I thought and you can still correct my form." Thomas
• Schedule Private Virtual Fitness Assessment
• Submit paperowrk prior to assessment
• Based on TPI (Titlest Performance Institute) Screen assessments
• We demo and have you repeat different body movements
• We access quality of your movement
• Push Up & Sit & Reach Test
CUSTOM SEMI-PRIVATE SESSIONS
30-35 MINUTE PERSONAL TRAINING
•your program is based on equip you have available
•start with group core exercises (1 trainer and 2-3 clients in session)
• most clients use their phone or ipad for sessions and some project to TV for a larger picture
•trainer demo's 2-3 exercises and offers you form correction
•end with specific stretches for you
LEARN MORE
EXERCISE PRESCRIPTIONS
CUSTOM DO IT YOURSELF $150
•at home equipment suggestions
•write 1-4 6 week workouts (strength, cardio, stretching)
•may include video demo links
•meal plans if part of package
OUR EXPERTISE
GET STARTED
WHAT CAN WE OFFER
Virtual Personal Training – Personal Training & Nutrition Coaching
Get in on our years of experience, expertise and multi-year award winning studio. We assess where you are now, what your goals are, what injuries we need to work around and what equipment you have to work with virtually.
Starting in 2020 we started offering virtual training out of necessity to serve current clients which then opened up the ability to train clients that loved training with us but moved away from our onsite studio.
We would love to be your personal training and nutrition coach.
Here's Craig Thompson & Mae raving on working with Tonya…
Should you try Zooming with Tonya? YES! Mae was not only one of our Massage Therapists but also a client. We learn from our clients as well. Everyone we come in contact with in our lives can teach us something. What can we learn from each other? We can teach you new healthier fitness & nutrition behaviors, new movement patterns for YOUR body, and Accountability.