Personal Trainers in Memphis Report on Choosing Your "personal trainer" Wisely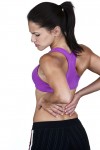 Our Personal Trainers in Memphis understand that for most people time and money are in short supply. We want to provide you with training that is fast and affordable but Safe!
Many of the clients that come to us are living with injuries and almost all of them are living with some type of pain.
During your initial assessment our personal trainers in Memphis will gather as much information about your injury as possible to determine what, how and IF we can help you with your fitness goals safely.
Shocked! You would be shocked to learn of the number of clients we see that come to us with injuries caused by….other "trainers"!
Unfortunately, weight training without the appropriate knowledge can cause more harm than good. Harm to joints and surrounding tissue will occur if there are muscle imbalances created by poor exercise choice and/or technique.
When your weight training routine includes these errors such as exercising with poor posture/incorrect form, strengthening over-used tight muscles, neglecting weak muscles, not stretching tight muscles, stretching muscles that are already lengthened- dysfunctional movement patterns will be reinforced or even created. The combination of short, tight muscles with long, weak muscles can cause joints to move incorrectly. This overtime can cause irreversible joint damage.
Personal Training works! But do your homework. You CAN find a great deal and a package that fits your budget but please use caution.
An athletic "trainer" with big muscles does NOT equal proper form or knowledge- check their certification(s) and research online. Its easy to see the amount of study involved.
Avoid weekend or week-long certifications. Unfortunately personal training is a very unregulated field so be careful.
Nothing is as important as your health!! Our personal trainers in Memphis are the best in town!
Our owner, Tonya Tittle, has a Masters in Exercise Science and is an ACSM certified (top rated) trainer that has helped over 1200 (and counting) clients shape up in Downtowm Memphis over the last 10 years.
Please click below for a Free Consultation with Tonya.
Read More Articles That Our Personal Trainers in Memphis Recommend…

Not a client and want a Free Fitness or Nutrition Consult (value $87) or
interested in our Personal Training Services click here or call us 901-466-6242.
Check out our customized online training ($40-$80) here:  Online Customized Training
Interested in our Massage or Body Wraps? Click here.