Memphis mom/lawyer lost 70 lbs of baby weight & counting
Memphis mom and lawyer, Iyona Houston, is a client of Energy Fitness, a personal training studio in Downtown Memphis.
In only 7 months Iyona lost : 56 lbs, 29 inches, 10.5% body fat and still going strong with the final 20 lbs lost in only a few more months. With hard work & motivation she was determined to get back  into her favorite pair of tan shorts. What's your motivation?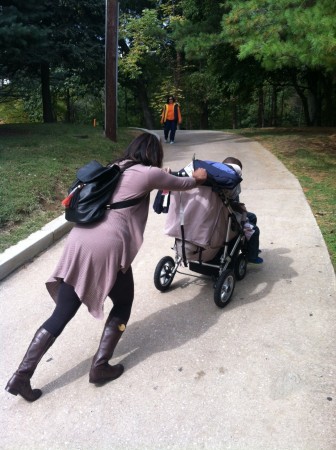 A few months into training with Energy Fitness Iyona sent me (Tonya Tittle), this picture  with the quote, "Walking these hills at the Baltimore Zoo…Instead of taking the train.  Thought about you…LOL…Earl was about to die!!!" (FYI..she is referring to her husband).
I replied to Iyona that I absolutely loved it and that it's a lifestyle, baby!
She gave us permission to use this so we can inspire and motivate others.  Iyona gained 90 lbs with her 2nd baby.  She lost 20 lbs before she came to us.
If you are a mom trying to get your body back, a man with a spare tire, need to get off of unwanted pounds or know someone that wants or needs to shed some weight then let us help you.  Give us a call at 901-466-6242 or click here to register for a Free Consult (Value $87).
Check out our customized online training ($40-$80) here:  Online Customized Training
Interested in our Massage or Body Wraps? Click here.