How to Eliminate Excuses to Refrain from Exercise
Do you have lots of excuses why you didn't get to or don't exercise? My name is Tonya Tittle of Energy Fitness, owner of personal training and nutrition coaching studio in Memphis, TN.  I have heard so many excuses over the years that I decided to create a pictogram to help you fit exercise into your lifestyle.  Remember, planning ahead is key.  If you see that I left something off and want a rebuttal, feel free to leave a reply and I will reply with an excuse buster.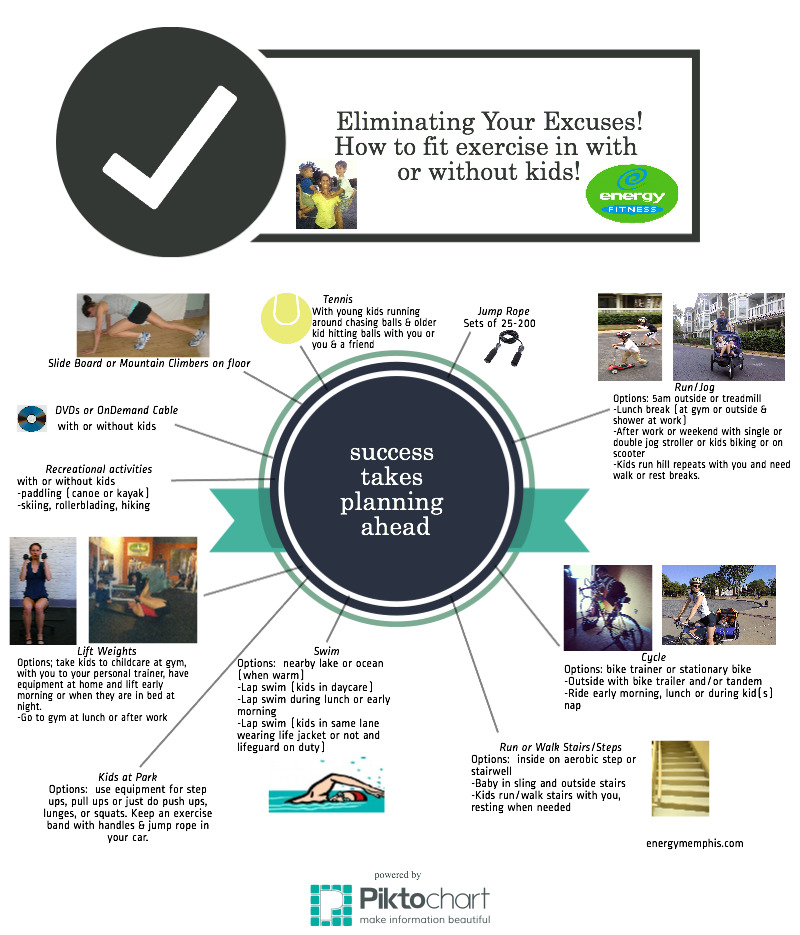 Not a client? Live in town and interested in our personal training or nutrition coaching? Click here for a FREE Consult (value $87) or give us a call at 901-466-6242
Check out our customized online training ($40-$80) here:  Online Customized Training
Interested in our Massage or Body Wraps? Click here.
Energy Fitness, 552 South Main Street, Memphis, TN 38103