Skin Toning/Detoxing Fascial Smoothing & Cupping Treatment Available
Energy Fitness has offered personal training since 2002 in Downtown Memphis. Many clients over the years, especially our female clients struggle with ridding their bodies of cellulite in the legs, butt and abdomen area and men in the areas of abdomen, chest and arms.  I was dumbfounded for many years and always felt there had to be a way to use natural body oils or lotions combined with rolling the skin somehow to push out toxins and flush out for smother looking skin. FYI…I have found the combination of 2 supplements that help flush out toxin from the Liver and can help reset your weight set point but that's another blog.
Our massage therapist Mae Jensen, LMT has been with Energy Fitness since 2015 and together we have figured out a solution and are now offering this solution to Memphis area individuals at our studio.
Check out these results after one 1 session
Client Amy Good (Owner of Memphis Health and Fitness Magazine)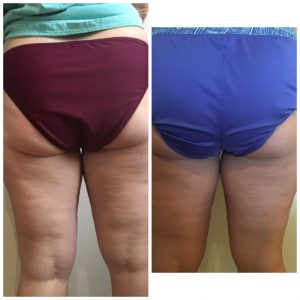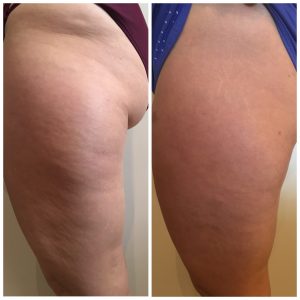 So What's the Solution?
combination of warming the area up via exercise or warm-towels or both
blend of essential oils applied to skin just before treatment
30-60 minute sessions of fascial rolling and/or cupping in various movement patterns in affected areas
follow up M'Lis Maintain Cream
drink lots of water post treatment so the Lymphatic System can excrete toxins
Some people (me for example) bruise easily but it's worth it!
We teach you how to do areas you can reach at home and what tools to get to make it happen.
Live in the Memphis area and need to be inspired to get into your best shape or eat healthier and don't know where to start?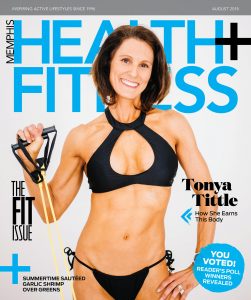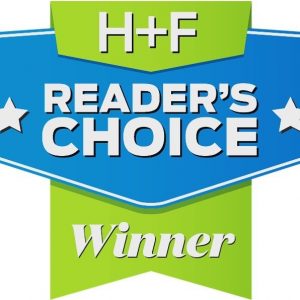 INTERESTED IN THE SERVICES AT ENERGY FITNESS? 552 S. MAIN, MEMPHIS, TN
Click here for a FREE consult for our personal training or nutrition coaching services (value $87) or give us a call at 901-466-6242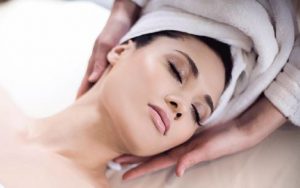 Click  here for information on our Healing Arts Services (Massage, Body Wraps, Reiki, Intuitive Healing, Astrological/Birth Charts & Sound Healing Therapy). We also have all natural spray tanning, facials & KT taping.