Natural Tips for Loose Skin After Weight Loss
When embarking on a weight loss journey many people often find themselves happy they are losing the weight but a little nervous and thinking about how to improve their new outer layer. Wanting to avoid loose or saggy skin or decrease the new appearance of lines or wrinkles can be a stressful and needs a solution. What can you do naturally to help your new image so your self-confidence can return or increase? This blog post is a contribution of Energy Fitness' Downtown Memphis massage therapist Mae Jensen. The bodywork services she provides such as massage, facials, detox body wraps, cupping, kt taping and all natural spray tanning all lend to having the client move well and help the client to head in the direction of optimal heal. This is also in the core of our mission for the personal training side of Energy Fitness.
Who better than our licensed massage therapist with education and training in essential oils and ayurvedic medicine to help you with your largest organ (your skin)! This post discusses essential oils and dry brushing.
How to Tighten Skin With Dry Brushing
Dry brushing stimulates the nervous and lymphatic systems and the oil and hormonal glands in your body while relieving stress on your  kidneys. As blood flow increases and toxins release, your skin will firm.
You will need dry skin brush(s), soft towel and olive oil, almond oil or coconut oil.
Dry brush your entire body before you shower. Brush bottom up or top down with long, smooth strokes directed towards the heart. The process releases toxins and removes dead skin, which you can wash off in the shower.
Brush you skin in the morning. Toxins tend to accumulate during the night, and dry brushing will improve your energy and overall well-being during the day. Brushing your entire body will take about 15 minutes and should be done once daily. An additional daily dry brushing can focus on areas of the skin that need firming.
Follow your skin brushing with hot and cold cycles of water which stimulates the skin and blood circulation. At the end of your shower, turn the water to hot, but not so hot that you burn. Allow it to cover your body for a few seconds. Then turn the water on cold for a few seconds. Then turn the water on cold for a few seconds. Repeat 3 cycles.
Use a soft towel and dry your skin thoroughly after bathing. Apply a natural oil to your skin. To firm your skin, the best choices are olive oil, almond oil or coconut oil.
To tighten skin, you will have to keep a regular dry brushing routing for at least 5 months.
 With so many oils on the market today how would you ever know where to start? Here's our recommendations below. It is important to choose 100% pure essential oils, free of adulterants and additives. It is also advisable to opt for certified organic essentials oils. Energy Fitness carries several supplements from Now Sports and a few body products in our small onsite pro-shop because we know, like and trust this vendor.
6 Essential Oils for Loose Skin After Weight Loss
Jasmine Oil
Like many other essential oils, jasmine oil is known to promote blood circulation thereby helping your skin regenerate cells. With new skin cells, your body can then hydrate skin, providing it with more elasticity and decreasing the appearance of scars and wrinkles.
Lavender Oil
Lavender is well known for its' antibacterial properties. As such, this essential oil can work to tone and rejuvenate the skin. Plus, it smells delightful and has a range of other uses, including stress relief and aiding in sleep. To tighten skin, use Lavender Essential Oil by Sun Essentials with rosehip seed oil for a powerhouse skin treatment.
Geranium oil
Geranium oil is one of the best essential oils for repairing collagen and therefore increasing your skin's elasticity. That, of course, results in the reduction of wrinkles and stretch marks. In addition, this particular oil supplies extra nourishment to the skin to give you a glowing appearance. A few drops of NOW Foods Geranium Essential Oil mixed with Art Naturals Moroccan Argan Oil makes a lovely facial application.
Myrrh Oil
Myrrh oil isn't just a part of the annual Christmas play. This oil can help improve skin flexibility by oxygenating body tissues. It also moisturizes the skin. Together, these properties treat chapped skin and decrease the appearance of wrinkles. Mix Healing Solutions Myrrh Essential Oil with NOW Food Avocado Oil and apply to your skin regularly.
Frankincense Oil
This small molecular structure of frankincense oil allowing it to work wonders on the ski. By penetrating your bodily structure, it protects skin cells while encouraging the growth of new ells. It also keeps the skin oxygenated, which in turn improves elasticity. For these reasons, frankincense is a great oil for tightening skin, especially around the eye area. Pair the Majestic Pure Frankincense Essential Oil with Viva Naturals Organic Extra Virgin Olive Oil for a DIY skin care treatment.
Neroli Oil
Many experts agree that neroli oil is the best for tightening skin. That's because it contains citral, a chemical known to regenerate skin cells. In addition, neroli oil helps to improve skin resilience, giving it awesome anti=aging properties. Mix Gya Labs Neroli Essential Oil with harmonizing Grapeseed Skin Care Oil and apply to your skin liberally.

Here's another option, in which we can help you onsite: (the take home contour cream is a great follow up to the detox body wrap-we sell small containers for $5 in our small pro-shop).
M'Lis our detox body wraps company vendor posted this so we grabbed it as it's yet another option to show you for tightening loose skin. "Our award-winning, scientifically developed Contour #BodyWrap has been helping thousands of people reduce the appearance of loose skin and cellulite for over 35 years. This incredible #SkinTransformation shows us an example of what ONE wrap can do!
????? ??? ??????? ?? ???? ??? ?? ??????? ?? ??? ????? ??? ??? ???: EnergyFitness M'Lis Contour Body Wraps
Results picture by #Mlis #Contour Specialist, Pearl Skin Studio(in Las Vegas).
LIVE IN THE MEMPHIS AREA AND NEED TO BE INSPIRED TO GET INTO YOUR BEST SHAPE, EAT HEALTHIER, WORK AROUND INJURIES, NEED MASSAGE THERAPY, ROCK TAPE, CUPPING, OR DETOX BODY WRAPS & DON'T KNOW WHERE TO START OR NEED TO GET OUT OF THE GYM RUT?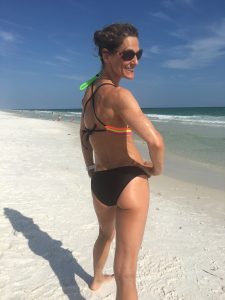 INTERESTED IN OUR
SERVICES AT  552 S. MAIN, MEMPHIS, TN
Tonya Tittle, M.S., ACSM, TPI Level 1 Certified
Owner/Dir. of Training, Energy Fitness (established 2002)
CLICK HERE FOR A FREE CONSULT FOR OUR PERSONAL TRAINING OR NUTRITION COACHING SERVICES (VALUE $87) OR
GIVE US A CALL AT 901-466-6242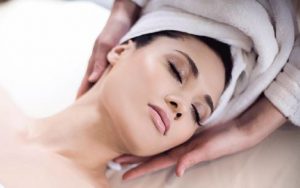 Click  here for information on our Healing Arts Services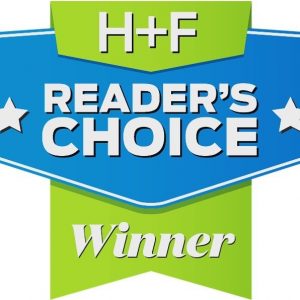 (Massage, Body Wraps, Reiki, Intuitive Healing, Astrological/Birth Charts).
We also have all natural spray tanning, facials & KT/Rock Tape taping.