Energy Fitness passion to help others including Adam's Army for St. Jude
Energy Fitness (downtown Memphis) and an Energy Fitness personal trainer are thrilled to be a part of the wellness team for Adam Cruthirds', his mom Connie & his sister Skylar. November 2019 seems like the month of Adam and Adam's Army in their continued fundraising efforts to raise one million dollars for St. Jude. We have been so inspired by Adam's battle and success beating cancer and we're not the only ones inspired by his story.
Two magazines in the month of November 2019 out at the same time Memphis Health and Fitness & St. Jude's Inspire features our trainer Lisa and client Adam. It just makes our heart sing to be making a different in the lives of the Cruthird's family. Adam was diagnosed Acute Lymphoblastic Leukemia in July 2014 and now is a cancer survivor.
During Adam's cancer treatments we would often have clients that late cancelled, came in dragging or complaining that they didn't feel like working out and as with our usual and unique style/flare of customer service to Energy Fitness (lol) we would say things like "We can't hear it as our client with cancer makes it happens and so can you, Suck it up as you're not going through chemotherapy like Adam, Oh come on.. we have a client that endures needles in his body everyday for cancer treatment and he still comes to workouts"!
Working out and eating right from the stress of treatments was hard on Mama bear Connie (Adam's mom) also and she was so honest about how much it affected her and how she now has recovered herself from the stress of trauma of it all. In the Memphis Health & Fitness article I love these words that the writer, Connie and Lisa share:  "As a family, the Cruthirds' prioritize overall wellness. For Adam's mother, Connie, the stress of having a child in treatment led to overeating and extreme fatigue. However, in the last year of Adam's treatment, she found her way back to health and has lost 100 pounds." "As he's grown over the years,
I've seen him b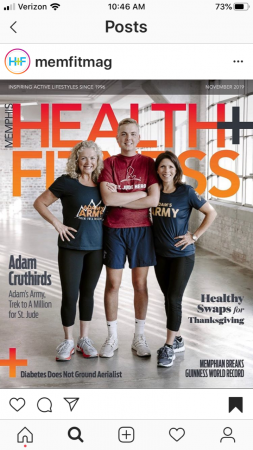 ecome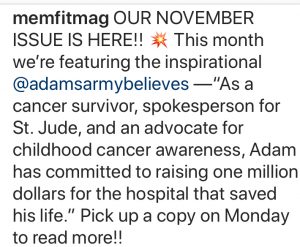 more mindful and aware of his overall health, not just getting his physical strength back," says Lisa.
Connie is an inspiration herself. Her lifelong battle with eating disorder was out of control during the worst of the Adam's treatments and currently she has tamed the beast of the mind to help make better choices for her body, mind and spirit. She does life coaching and writing professionally. Connie often shares with us and other clients statements about her path/journey to weight loss and the mental battle with food. We all have struggles and work through them differently. Check out her coaching site here or how to hire her services: Connie Cruthirds…coach, writer, creative.
Skylar (Adam's sister and Connie's daughter) is a quiet force behind the scenes helping him to raise money for St. Jude as well as being an amazing and supportive sister and daughter. To see how this family interacts and are supportive of each other through such difficult health circumstances really is touching.
A few photos along the way…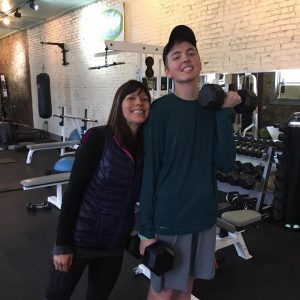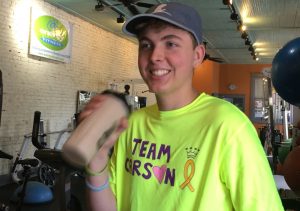 We were so excited to find & provide Adam a custom blend protein shake without a specific type of ingredient present in most all shake powders. It helped him to build muscle and nutritionally support his workouts.
LIVE IN THE MEMPHIS AREA AND NEED TO BE INSPIRED TO GET INTO YOUR BEST SHAPE, EAT HEALTHIER, WORK AROUND INJURIES, NEED MASSAGE THERAPY, ROCK TAPE, CUPPING, OR DETOX BODY WRAPS & DON'T KNOW WHERE TO START OR NEED TO GET OUT OF THE GYM RUT?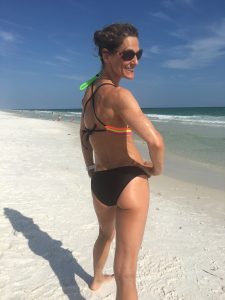 INTERESTED IN OUR
SERVICES AT  552 S. MAIN, MEMPHIS, TN
Tonya Tittle, M.S., ACSM, TPI Level 1 Certified
Owner/Dir. of Training, Energy Fitness (established 2002)
CLICK HERE FOR A FREE CONSULT FOR OUR PERSONAL TRAINING OR NUTRITION COACHING SERVICES (VALUE $87) OR
GIVE US A CALL AT 901-466-6242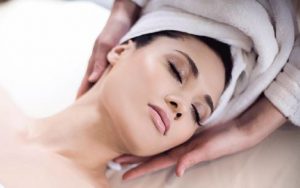 Click  here for information on our Healing Arts Services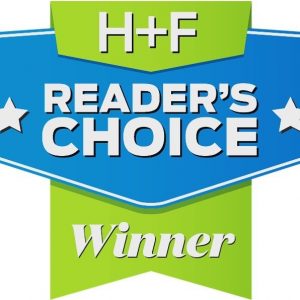 (Massage, Body Wraps, Reiki, Intuitive Healing, Astrological/Birth Charts).
We also have all natural spray tanning, facials & KT/Rock Tape taping.