Fit List Winners Memphis Health & Fitness Magazine Aug 2018
I'm so excited to grace the cover of local Magazine Memphis Health & Fitness and be a healthy role model for my Personal Training Boutique Studio for over 16 years in Memphis.
We won or were in the top for several categories for the Fit List Readers Choice poll.  Thanks to all that voted! We'd love to help you get or stay fit and take advantage of our healing arts services as well.
Click here for a FREE Fitness Consult or for more info on our Massage or Reiki services click here.
Some serious Love in my heart for Memphis and feeling sappy as Energy Fitness opened to make a difference in peoples lives via fitness and nutrition. Sometimes we forget how much we help until the clients tell us or give us their vote. A special thanks to my amazing staff over the years and currently that helps to make Energy Fitness a special place as well as the many clients that have touched our hearts. Lisa Sanchez Sullivan, Mae Jensen,Jennifer Medeiros and Mark Tittle that made Energy Fitness possible by investing in his wife me (Tonya Tittle) 🙂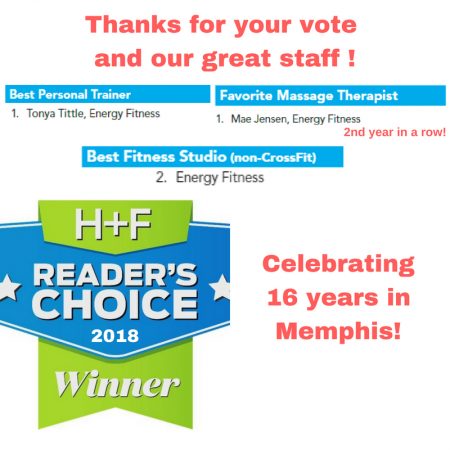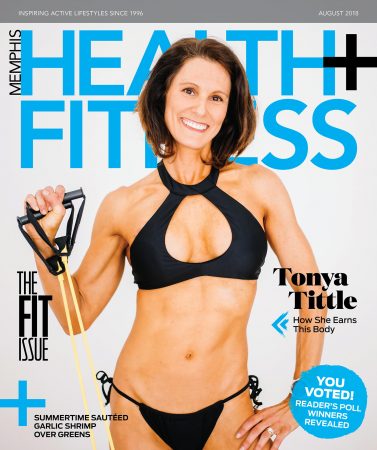 Here's the link my page for the Fit List Cover shoot: https://memphishealthandfitness.com/2018/08/01/fit-list-tonya-tittle-45/
Here's the link to the August issue Memphis Health and Fitness so you can see all the Fitness hotties and winners.
Energy Fitness, 552 South Main, Memphis, TN 38103, 901-466-6242 (voicemail or text)