Immune Boosting Foods & Supplements
What can you do right now to boost your immune system and increase your chances of getting or staying sick longer? There are lots of things instead of just staying locked up in the house and hoping for the best. How are you going to give your body the best and right fuel if you don't know exactly what that means.
In this post I want to give you information you can use now in the form of the right foods or get in the mail from supplements so you can boost that immune system.
I was thinking about all this COVID19 isolation this week and how each person will handle the stress it ensues. We already know that we have habits and they are hard to break. If your habits are forced to change from a situation outside of your control how will you respond?
If you ate out several times a week or picked up fast food often then you will save money and now be forced to change your habits.
Will you start eating healthier and go into better self-care in order to boost your immune system?
Will you be in emotional stress eating mode?
Will you feel socially isolated and begin eating way too much or drinking more than usual and gain unwanted pounds?
Will you eat less and ration your food supplies? and possibly lose some weight?
Will you exercise more now that you may be working from home and have more free time?
We all handle external stress differently and this is a time to re-evaluate how you fuel your body and how you can be mentally present with the right nutrients, sleep habits and get some exercise even if via video or state park or nature time away from crowds
IMMUNE BOOSTING FOODS
Vitamin C: protects the immune system and helps to fight off infections. Vitamin C is most bio-available when consumed from whole foods
citrus fruits
yellow, red or green bell peppers
kiwi
papaya
cantaloupe
cauliflower
kale
broccoli
sweet potato
tomatoes
strawberries
Zinc: metabolizes nutrients, maintains your immune system and grows and repairs body tissues
Red Meat • Shellfish (Oysters, Crab, Shrimp, Mussels)
Legumes (lentils are gold standard for vegetarians) Heating, sprouting, soaking or fermenting plant sources of zinc like legumes can increase this mineral's bio-availability
Seeds (hemp, squash, pumpkin and sesame seeds) Try adding them to salads, soups, yogurts or other foods.
Nuts (pine nuts, peanuts, cashews and almonds) Nuts also contain other healthy nutrients, including healthy fats and fiber, as well as a number of other vitamins and minerals.
Dairy (milk and cheese)
Eggs
Whole grains like wheat, quinoa, rice and oats contain some zinc. However, like legumes, grains contain phytates, which bind to zinc and reduce its absorption.
Some veggies (In general, fruits and vegetables are poor sources of zinc) Potatoes, green beans and kale but very low in zinc.
Dark chocolate
Immune boosting supplements
Supplements are being promoted like crazy by marketers hoping to make a quick buck from panicked consumers. When people are afraid, they they can easily be convinced that supplements prevent or treat disease.
Supplements are suppose to be what the name implies supplement your diet lacking in whole food based nutrition.
If you know you eat terrible and only have certain foods that you will or want to eat or that are even available to you then you may wish to consider a source supplement. Remember that the fat soluble vitamins need to be consumed with a little fat to make them absorb and be utilized by your body (like vitamin D).
All that being said, here are some supplements may have benefits. I personally have been taking zinc, vitamin d, and methyl folate, amino acids and fish oil for a while as well as fennugreek and milk thistle along with some greens powders and vegan protein shakes. I just added R-Lipoic Acid (as ordered by my doctor-may post why later).
Vitamin C (here's one option from Metagenics- Ultra Potent-C 500) Powders and chews also available.
Zinc (Metagenics -Zinc A.G.) Liquid form also available
Vitamin D (Metagenics- D3 10k) Vitamin D supplements can reduce the risk of a respiratory infection from flu-like viruses in people who start out deficient. There is no study pertaining to coronavirus, but if you are low on vitamin D levels despite eating foods with vitamin D then you may wish to take or just go get some sunshine.
Elderberry extract – not sure where to get this as I don't have a good source to refer you to.
Garlic (Metagenics-Super Garlic 600) if you can't eat it raw. I have been eating raw cloves…whoooo spicy!
Hydrate with water
Drinking water throughout the day may help boost your immunity. Staying hydrated helps the body eliminate toxins naturally through urination. It helps the cells take in nutrients and remove waste. Proper hydration also makes you 15% smarter.
Avoid alcohol and smoking
Consumption of alcohol reduces the bio-availability of certain nutrients. Alcohol disrupts immune pathways thus impairing the body's ability to defend against infection.Excessive alcohol consumption leads to adverse immune-related health effects such as increased susceptibility to pneumonia and acute respiratory stress syndromes (ARDS).
Smoking slowly kills your lungs. Need we add more?
Usually this is where we tell you what we offer and see if you want to come in for FREE consult, schedule a massage or Nutrition Coaching Services onsite. But, times are different and we're on lock down with the COVID19 and doing all our training online video and kicking some butts in peoples own spaces. They have been surprised how much we can get their heart rates up, muscles burning and are so appreciative for our help in designing a custom workout program during quarantines.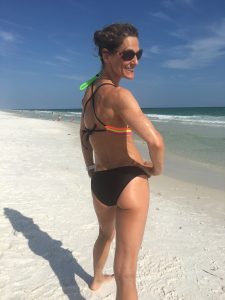 Tonya Tittle, M.S., Owner/Dir. of Training, Energy Fitness (established 2002)
ACSM, TPI Level 1 Certified, Rock Tape, Rock Pods (cupping therapy), Rock Tape Blades & Blades Advanced
FMT Basic, Metagenics FLT
CLICK HERE IF YOU WANT A NUTRITION CONSULT VIA VIRTUAL OR FOR A FREE FITNESS CONSULT FOR OUR PERSONAL TRAINING or GIVE US A CALL AT
901-466-6242…you can at least be in the know and ready to meet with us when things get back to the new normal post COVID19.
The services below as well as onsite personal training and nutrition coaching to resume when the lock down on social distancing has lifted!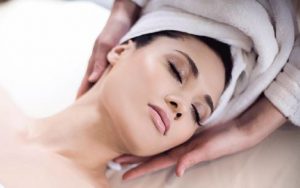 Click  here for information on our Healing Arts Services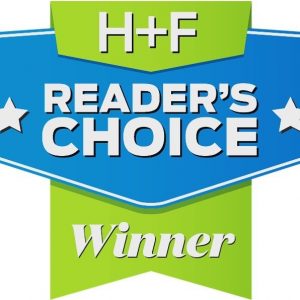 (Massage, Body Wraps, Reiki, Chakra Alignment, Crystal Therapy
We also have all natural spray tanning, facials & KT/Rock Tape taping, Rock Pods (myofascial release).