I can wear my skinny girl jeans again!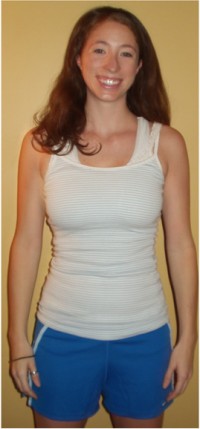 "I knew I had to stay active as I have dealt with back pain since I was diagnosed with mild scoliosis at age 17, but wanted to find someone I could trust not to hurt me even more. I was referred to Energy Fitness and asked them to help me create and maintain a program that would meet my needs. After a year of great work with Tonya, and really seeing and feeling the progress, I was set back by another car accident. Energy Fitness helped me stay motivated to get back in the gym, when I could have used the accident as an excuse to stop working out all together. I appreciate how Tonya and the Energy Fitness trainers truly enjoy their work; they help you see the results of good nutrition, health and fitness. Once I built my strength up- I'm finally able to do push ups and pull ups again!- Thank you for everything Tonya and the Energy Fitness staff- I can wear my skinny girl jeans again!
Johanna Ellis
Age 29
Owner of Park it Here and Ellis Infinity of Little Rock
Not a client and want a Free Fitness or Nutrition Consult (value $87) or
interested in our Personal Training Services click here or call us 901-466-6242.
Check out our customized online training ($40-$80) here:  Online Customized Training
Interested in our Massage or Body Wraps? Click here.