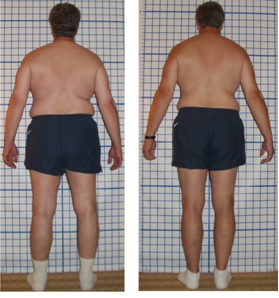 "I wanted to express my gratitude and thanks for all of your efforts and that of your staff. ". Had it not been for my wife's encouragement and your program, I am sure I would still be where I was ten weeks ago rather than nearly 20 lbs. lighter and feeling much, much better with a lot more energy.
(Identity withheld at client's request)
Not a client and want a Free Fitness or Nutrition Consult (value $87) or
interested in our Personal Training Services click here or call us 901-466-6242.
Check out our customized online training ($40-$80) here:  Online Customized Training
Interested in our Massage or Body Wraps? Click here.