Get these Snacks on the go for a lean body
Tonya Tittle, Owner & personal trainer at Energy Fitness in Memphis, shares with you a nutrition coaching tip for success if you want a lean body.
Do you find yourself unsure of what kind of snacks to pack that are full of good fats and healthy to flip your fat burning switch to the "ON" position? Does what kind of day you have start with the number on the scale?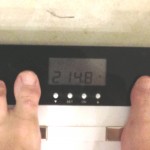 You need to always be prepared.  That means you need to plan ahead and make a list before you go to the grocery store and use my tips on recommended food items to pick up or order online.

Check out the video I made below for some ideas on what to pick up during your next grocery store visit.  For the coconut flakes and nuts I often purchase online at Nuts in Bulk.  Use the discount code "bulk" to save 5% on your order, this code at least pays for some of the shipping.  Compare with Bulkfoods.com  as they have amazing prices.
I used to buy roasted nuts, however, they contain peanut oil and cottonseed oil (most packaged, roasted and even bulk bins at Fresh Market contain these oils which are not the good fats).  I recommend the raw unsalted almonds and cashews. You can always coat in some coconut oil or not, salt and roast yourself which is much healthier and takes about 10-12 minutes to bake in oven at about 385 degrees.  When I purchase 5-25 pound bags I refrigerate the portion I'm ready to use and store the rest in the freezer.
In the video below, you will notice that I have several in Ziploc bags.  I am in the process of getting away from this method because if heated in the sun while in my vehicle the plastic leeches into the food causing it to taste "a little off" and bad for your hormones.  I am working on switching over all my food storage to glass containers or stainless steel and you should consider this as well. I recently did a blog post on plastics and hormones you may want to check out.
Did you know that we now offer nutrition coaching as a separate service? 
New clients get the 4 week nutrition coaching package for only $225.  Call us for more details at 901-466-6242 or ask about our standard personal training packages.
Not a client and want a Free Fitness or Nutrition Consult (value $87) or
interested in our Personal Training Services click here or call us 901-466-6242.
Check out our customized online training ($40-$80) here:  Online Customized Training
Interested in our Massage or Body Wraps? Click here.
Video of my snacks in the car & my purse.

Healthy Eating!