Your Body's CBD Receptors & Targeted Nutritional Intervention
As a growing trend for several years the CBD market has seen tremendous growth and has cranked out oils, lotions, potions, drinks and pills with what I consider a lack of scientific proven evidence of their benefits or research getting to the masses. Like anything you can't just rely on marketing or media to provide you education or form your opinion. You have to look at research as well as look to professionals that aim to help keep you informed.
I'm all about research and when our Metagenics Sales Rep set up a check in meeting with me to go over one of their newest products which included Broad Spectrum Hemp Oil my ears and eyebrows perked up wanting him to share the science. He shared the info I'm passing along in this post as well as suggested I taste the oil so I can know what it tastes like (very earthy). He also shared the purity testing documentation they provide with their products. Thanks Curtis!
Think of it like this….CDB is here to stay: Do or did you jump on every bandwagon that is out there or are you your own unique person and pick what resonates with you? drinking, dipping, smoking, vaping, tattoos, caffeine, painkillers, aspirin, nettiepot, raybans, izod shirts, piercings, SUV vehicle, jelly shoes, swatches or parachute pants (it's an 80's thing).
Just because the masses seem like they are doing it
doesn't make it the right choice for YOU!
Here's the Science so you can decide for yourself along with of course the disclaimer of checking with your Physican.
The Endocannabinoid System Video Animation from Metagenics Institute on Vimeo.
So I don't bore you I am sandwiching the solutions between the science.
Potential clinical interventions for supporting ECS function
Upregulation (the process of increasing the response to a stimulus specifically) of ECS
Complementary and alternative medicine Lifestyle modifications (changing habits is a big one)
Herbal remedies
Hemp Oil
In hemp oil extracts, the synergies between various phytocannabinoids and terpenes provide therapeutic support for endocannabinoid system function. That's why Metagenics broad-spectrum formula combines an array of both—for a wide range of benefits with wellness in mind.
Meditation
Yoga – Energy Fitness a Wednesday 5:15 am class
Acupuncture
Massage – Energy Fitness provides this service
Spinal manipulation
Diet – Energy Fitness provides Nutrition Coaching as a Service 
Exercise – Energy Fitness provides personal training services
Weight control
Reduced exposure to EDCs
More Science…(taken directly from the seismic LiveSend pdf from my Metagenics rep he provided from Metagenics Institute).
Two important scenarios, stress response and immune response, are described below to illustrate how the ECS adapts swiftly to challenging conditions.
Stress response: The ECS is both a regulator and a target of stress-induced activation of the hypothalamic-pituitary-adrenal (HPA) axis. Under steady-state conditions the ECS constrains HPA axis activity, while exposure to stress induces changes in functional roles of endocannabinoid signaling.
Specifically, exposure to stress reduces AEA levels and increases 2-AG levels. The reduction in AEA signaling contributes to the activation of the HPA axis (The HPA axis is a term used to represent the interaction between the hypothalamus, pituitary gland, and adrenal glands; it plays an important role in the stress response) and manifestation of anxiety behavior, while the increase in 2-AG contributes to termination of the HPA axis activity and drives habituation of the stress response. Additionally, exposure to chronic stress causes a downregulation ( the process of reducing or suppressing a response to a stimulus specifically) or loss of CB1 receptors.
Therefore, impairment in the ECS may correlate with dysregulated stress-related behaviors like anxiety and depression, and elevating endocannabinoid signaling can modulate the stress response.
Immune response: Cannabinoid receptors, primarily CB2, and circulating endocannabinoids are extensively involved in regulating immune and inflammatory responses.
Endocannabinoids mediate the inflammatory response by a) regulating cytokines at different steps throughout the inflammatory response (e.g., AEA suppresses proinflammatory cytokines and enhances anti-inflammatory cytokines in both innate and adaptive immune responses mostly via CB2 binding); b) suppressing immune cell activation, proliferation and migration, and the activation of immune cell apoptosis.
The crosstalk between the immune system and ECS is tightly regulated, and a dysregulation in this crosstalk has potential to negatively influence the body's immune response.
LIVE IN THE MEMPHIS AREA AND NEED TO BE INSPIRED TO GET INTO YOUR BEST SHAPE, EAT HEALTHIER, WORK AROUND INJURIES, NEED MASSAGE THERAPY, ROCK TAPE, CUPPING, OR DETOX BODY WRAPS & DON'T KNOW WHERE TO START OR NEED TO GET OUT OF THE GYM RUT?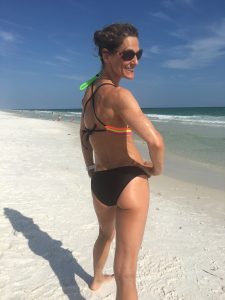 INTERESTED IN OUR
SERVICES AT  552 S. MAIN, MEMPHIS, TN
Tonya Tittle, M.S., ACSM, TPI Level 1 Certified
Owner/Dir. of Training, Energy Fitness (established 2002)
CLICK HERE FOR A FREE CONSULT FOR OUR PERSONAL TRAINING OR NUTRITION COACHING SERVICES (VALUE $87) OR
GIVE US A CALL AT 901-466-6242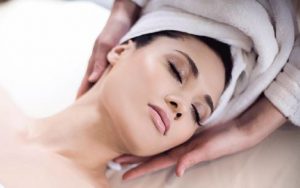 Click  here for information on our Healing Arts Services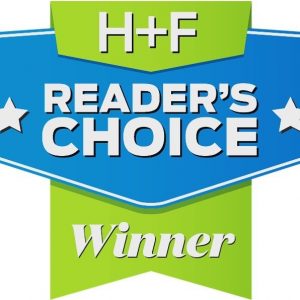 (Massage, Body Wraps, Reiki, Intuitive Healing, Astrological/Birth Charts).
We also have all natural spray tanning, facials & KT/Rock Tape taping.