Using Crystals as Grounding And Healing
How are you grounding yourself these days? Some of us are still running around with our heads cut off and not having our usual ways of letting off steam (or consuming excess food and drink) while others are finding overdue projects around the house are finally getting your attention.
I have found that many people in the energy healing business and some that are not are in agreement that Mother Earth is simply fighting to take back balance. Mother Earth also provides us with natural healing properties. Think about the last time you were around areas with lots rocks or crystals. Did you know that the sand on beaches is part of the natural erosion process of water breaking down rocks into smaller pieces and depositing them in different areas. I was reminded of this during homeschooling my forth grader on a science lesson this week.
Watch this short video on crystals from our former Reiki Master that attuned me as a Level 2 Reiki Practitioner, then I'll pass some thoughts your way.

I have often heard people say how relaxed they feel after a good beach visit. Let's break it down into maybe a way you haven't thought of before. If the beach sand is actually ground up rocks and possibly crystals then you are basically being grounded simply by being barefooted with the earth.
Grounding Crystals (for more specifics google their benefits as I wanted to keep this post short)
Hematize
Smoky Quartz
Red Jasper
Jet
Bloodstone
Petrified Wood
Moss Agate
Black Obsidian
We need to be thinking of grounding ourselves more and more these days with the ever increasing use of technology and electronics.Since so many of us use technology such as laptops, cell phones, televisions, smart watches, etc than we ever have before know that we are being exposed to more electromagnetic frequencies (aka: electromagnetic frequency radiation) that can affect your health.We're hearing more & more about cell phone radiation and how that can be harmful to our health. (Thank goodness the word is finally getting out about that!)
Some symptoms of excess EMF radiation are: 
fatigue
joint & muscle pain
decreased attention span
memory loss
difficulty focusing
insomnia
ringing in the ears 
BTW, these are the same symptoms of being un-grounded…of feeling stuck or out of sorts!
Just like in the video Diana (de-awna) says to pick what resonates with you. Try listening to your own intuition when it comes to picking the right stone(s) from the lists. When I took a crystal certification class I was overwhelmed with how much there really is to learn about all the different crystals and minerals available to us.
Let 's make this post easy and give you a few choices clearing EMF's (electromagnetic frequencies radiation). They are present everywhere in our environment but are invisible to the human eye. Place up 1 or 2 of these near your devices or wear as a necklace or bracelet.
Crystals to Protect against EMF's
Orgonite
Fluorite
Lepidolite
Shungite
Black Tourmaline
Adventurine
Usually this is where we tell you what we offer and see if you want to come in for FREE consult, schedule a massage or Nutrition Coaching Services onsite. But, times are different and we're on lock down with the COVID19 and doing all our training online video and kicking some butts in peoples own spaces. They have been surprised how much we can get their heart rates up, muscles burning and are so appreciative for our help in designing a custom workout program during quarantines.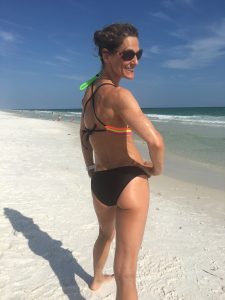 Tonya Tittle, M.S., ACSM
Owner/Dir. of Training, Energy Fitness (established 2002)
ACSM, TPI Level 1 Certified, Rock Tape, Rock Pods (cupping therapy), Rock Tape Blades & Blades Advanced
FMT Basic, Metagenics FLT
CLICK HERE IF YOU WANT A VIRTUAL FREE FITNESS CONSULT FOR OUR VIRTUAL PERSONAL TRAINING OR NUTRITION or GIVE US A TEXT OR CALL AT
901-466-6242
Here's what Energy Fitness is offering online NOW…and maybe as a continued service in the future since it's been such a helpful service and a hit for individuals seeking professional fitness advice.
+Virtual Consultation for those wanting either a written program, virtual training or nutrition coaching-FREE (value $87)
+Virtual Functional Movement Analysis / Assessment (ask for pricing)
+Nutrition coaching with nutrient and meal timing considerations and meal plans
+Supplement suggestions
+Equipment purchase suggestions
+Personal training program design by Exercise Scientist (Tonya) and additional certified personal trainers on staff (must include assessment-how else can we determine what your body needs if we don't test your quality of movement) Program design for 2-3 workouts (ask for pricing). Links to video demos may be included in price. You may consider additionally purchasing 2 virtual sessions to have trainer demonstrate and watch your form). Example package: assessment, 2 workouts for you to do on your own and 2 virtual sessions.
+Virtual Personal Training 30-40 minutes 1-3 clients per session
+Small virtual packages of 4 to 6 sessions (1 assessment counts as session)
Call, text or email us to get started today!
901-466-6242 or energymemphis@gmail.com
The services below as well as onsite personal training and nutrition coaching to resume when the lock down on social distancing has lifted!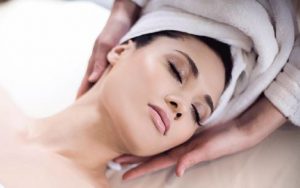 Click  here for information on our Healing Arts Services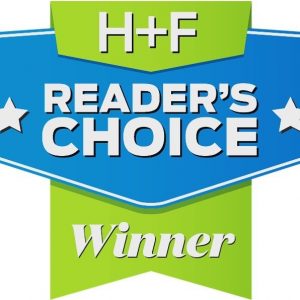 (Massage, Body Wraps, Reiki, Chakra Alignment, Crystal Therapy
We also have all natural spray tanning, facials & KT/Rock Tape taping, Rock Pods (myofascial release).