13 Benefits to Vitamin K. D & K are Essential for Your Body

When people that don't know me find out or overhear what my profession is they have questions about themselves or about a loved one. I am eager to help offer some information but am cautious as to not diagnose or prescribe as that is outside my scope of practice. I do have a lot of education under my belt, numerous certification as well as relates to this post Metagenics First Line Therapy Certification (a nutritional and lifestyle program).
Have you had your bloodwork done lately, as in the past year? This is a very good source to review and make changes to your overall diet and supplement program. Remember supplements are intended to add to your existing nutritional program and fill in the gaps where you just can't get enough or don't eat the types of food that contain a missing vitamin or mineral.
I recently had my bloodwork drawn and made necessary changes based on the current values that were in the low or top range. You can't just rely on the comments "your bloodwork looks good" from your physician. I always have to ask them to upload the results to the portal. If you know the lab they use you can create a password to log in directly to your bloodwork and can make comparisons from years past. Often this is laid out in a more precise format. If you are like me and make changes then you want to see empirical values showing the benefits of your efforts and money if you purchased supplements to help make changes.
Last time I had low iron and now I'm in the good range because I added an iron supplement. The time before that my testosterone was low which is partly why I was feeling exhausted. For the diet component of low testosterone (females need in a certain range) I added or cut out certain types of food.
I have posted about Vitamin D many times but haven't really mentioned the benefit of taking with Vitamin K.
Here's from Metagenics website that's a bit more precise:
Understanding vitamin D
In the past, vitamin D was thought to function primarily in bone mineralization. Today we know that "vitamin" D is actually a hormone that plays a role in numerous pathways and aspects of human health.1,2 Supplemental vitamin D can help.
Why vitamin D with K?
Like vitamin D, vitamin K is an essential, fat-soluble vitamin that plays a role in bone mineralization and cardiovascular health. Unlike vitamin K1, vitamin K2 is well absorbed by the body.3-5 Vitamin K, and in particular vitamin K2, is essential for calcium utilization and bone mineralization.*
Here's 13 benefits from vitamin K alone:
Prevents Osteoporosis • Reduces Blood Clotting • Reduces Excessive Menstrual flow • Anticancer Potential • Prevents Internal Bleeding • Decreases Menstrual Pain •  Relieves Nausea During Pregnancy
• Prevents Hemorrhaging in Babies • Protects the Immune System • Regulates Blood Sugar
• Prevents Biliary Obstruction (Prolonged treatment with oral antibiotics causes biliary obstruction, celiac disease, regional enteritis, and ulcerative colitis, and is made even worse due to a deficiency of vitamin K.)
The recommended daily intake of vitamin K varies from birth to adulthood.
Up to 6 months: 2.0 mcg
7-12 months: 2.5 mcg
1-3 years: 30 mcg
4-8 years: 55 mcg
9-13 years: 60 mcg
14-20 years: 75 mcg
20+ years: 120 mcg
Ultraviolet rays
Where can we get our vitamin D
Food sources like beef liver, fatty fish, & egg yolks
Daily supplements
Metagenics D3 10,000 + K features 10,000 IU of vitamin D3—the most bioactive form of supplemental vitamin D. This high-potency formula also includes bioavailable forms of vitamin K2 (menaquinone-7) to complement vitamin D.
Here's a link to check out or purchase: https://efitness.metagenics.com/d3-10-000-with-k
Here's a PDF to discover the right vitamin D with K for you are a loved one. Not sure the link will work as it's on my backend for info on products. You might be able to check out directly from the website.
https://efitness.metagenics.com/mas_assets/media/pdp_marketing_section/d35000_k/resources/MET2653-VitaminD-FamilyFormulaFocusSheet.pdf

Find Tonya online with live personal training/coaching or hire her to write a program for you with your own personalized 4-6 minute demo of each of your custom workouts included. Greenville, South Carolina site to be available this year in the town of Travelers Rest, South Carolina. Stay tuned for more details as we are working on securing a location. Memphis location 552 South Main, Memphis, TN 38103 is no longer onsite for training, massage and nutrition coaching.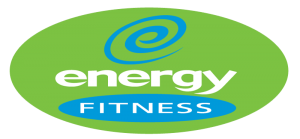 CLICK 
HERE
IF YOU WANT A FREE VIRTUAL OR ONSITE FITNESS CONSULT (VALUE $87)
If you haven't had a functional movement assessment with a professional observe the way you move different joints and movements with your hips, shoulders, and spine then how do you know you are doing the most effective strength training, flexibility or cardio program? Hire someone like me to get you on track with a program to help you reduce current pain, eliminate pain, improve your current program or enhance your athletic performance.