17 Cycling Stretches -Do You Hincapie Grand Fondo in South Carolina?
A cycling race that took place yesterday, here in my new town of Travelers Rest, South Carolina called Hincapie Grand Fondo Series was a sight to behold. The ride consisted of 15 miles, 50 miles or 80 miles of amazing views of the Blue Ridge Mountains. With the longest rides comes punishing climbs totaling over 4000 feet in elevation. It was kind of weird for 35 years of participating in races to be a spectator at an event. I went to check the event out.  I passed out some rack cards and met new people. Almost 20 years ago in Memphis I had to hang brochures door to door in South Bluffs and my neighborhood Harbor Town and now I have to let people know Energy Fitness relocated to the area and to hire us as their personal trainer, nutrition coach or massage therapist.
Famous retired professional cyclist George Hincapie lives in Travelers Rest, SC is the race director, Hincapie Sports store owner (located downtown Greenville, SC) and owner of award winning destination boutique Hotel Domestique #hotel_domestique. Yesterday, Saturday, October 23rd, 2021 was the 10th year of the ride series. I stood at the starting line and watched for 21 minutes as the mass of 2600 cyclists took to the road (their largest participation to date). Competitive, professional, recreational and all in between came to ride the courses that George used for training for the Tour de France during the years 1994-2012. He was a Domestique on Lance Armstrong's team as well as a key domestique in several other winning Tour de France teams and many other winning titles to his name. Check out my pics of a few athlete celebs at the starting line (pics below) George Hincapie, Lance Armstrong, Victor Hugo Pena, Santiago Botero & football player Deangelo Williams.
Stretches at the bottom of this post are great for everyday
as well as several other sports & post race recovery. 
As you know from many of my blog posts that being your best self includes CONSISTENT self-care. What you do before, during and post exercise is all part of your regime. Just like post workout nutrition is part of the workout. Having a consistent self-care and recovery routine is otherwise known as a plan to succeed and help you be injury free.
Including all my training and cross-training involved in being a high school and collegiate athlete in cross country & track and multi-sport athlete, I can relate to the hard core and recreational athletes to offer professional fitness coaching, tips and tricks for success. Having done a half-iron man triathlon, 62 mile ride, marathon, 32 mile kayak race and many other endurance events for about 35 years I know how getting those miles & time in on each mode of training is imperative. Skipping out on stretching is just not worth getting an injury over, nor is ignoring "bad" pain and just pushing through it.
Getting miles in the saddle on a bike puts a lot of tension on your hip flexors and posture. Did you know that the upright bike works your quads and calves mostly while a recumbent bike (where you have a back rest) works your hamstrings and glutes. That's why recumbent cyclists can go further with less leg fatigue. Those glutes are large work horses. A proper bike fitting is key to good efficiency as well.
You just can't just go full boar and never stretch properly. Each sport has it's own muscle imbalances it creates which is why a program that includes cross training, resistance training and specific flexibility movements. Of course addressing any functional imbalances via a functional movement test is the true assessment for targeting the right muscles & joints to stretch and strengthen. Many cyclists have crazy tight hip flexors which can lead to low back pain.
Hold a stretch for 30 seconds up to 3-5 minutes for optimal results. It can be done everyday and just about anywhere. Stretching is the hardest component of fitness to have people start and keep doing as it's just not comfortable at first and down right painful to the joints and some muscles at times. It is the fastest to improve as improvement can occur in as little as one session up to a few days, weeks or months for those that have avoided it like the plague.
Here are a few stretches to keep in your library: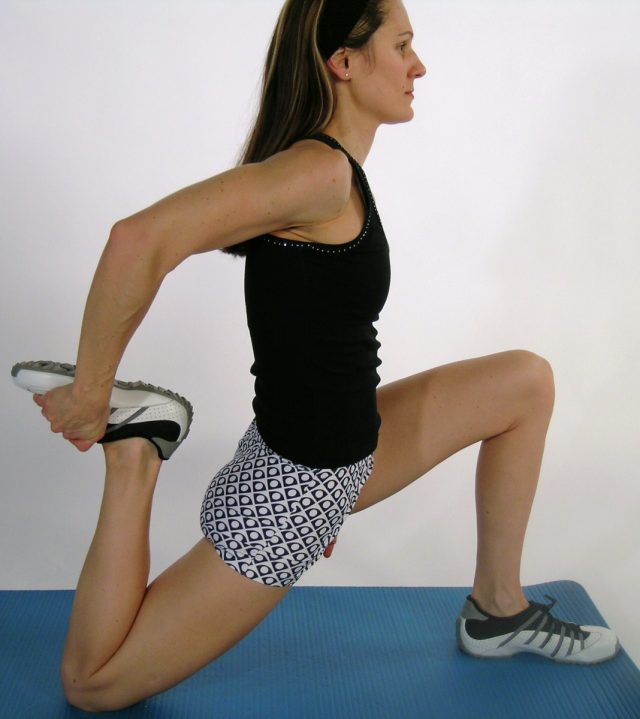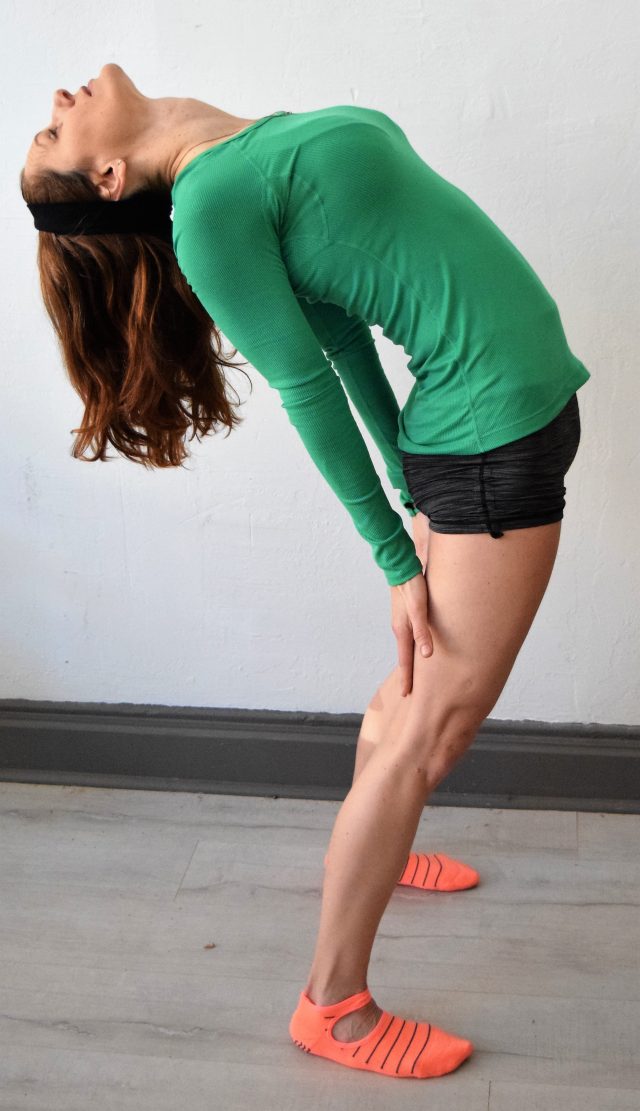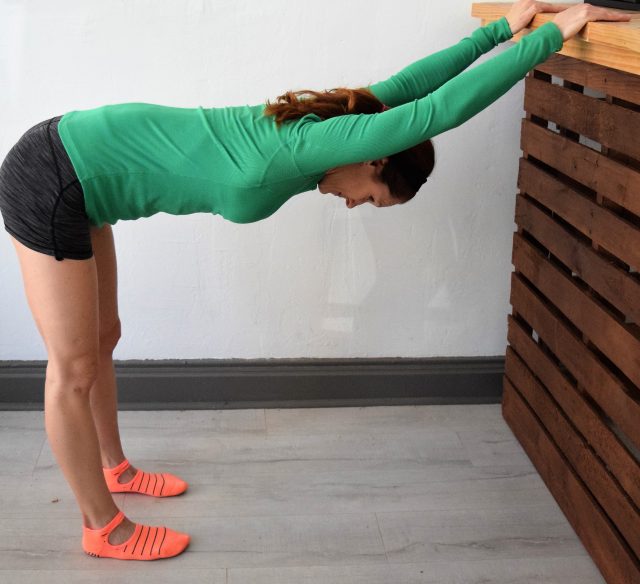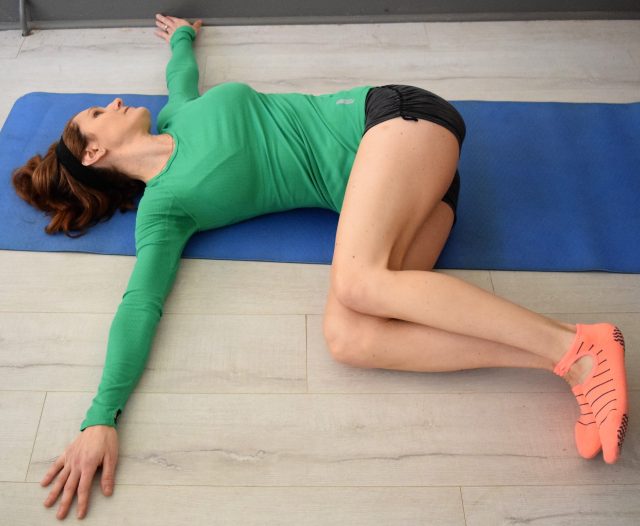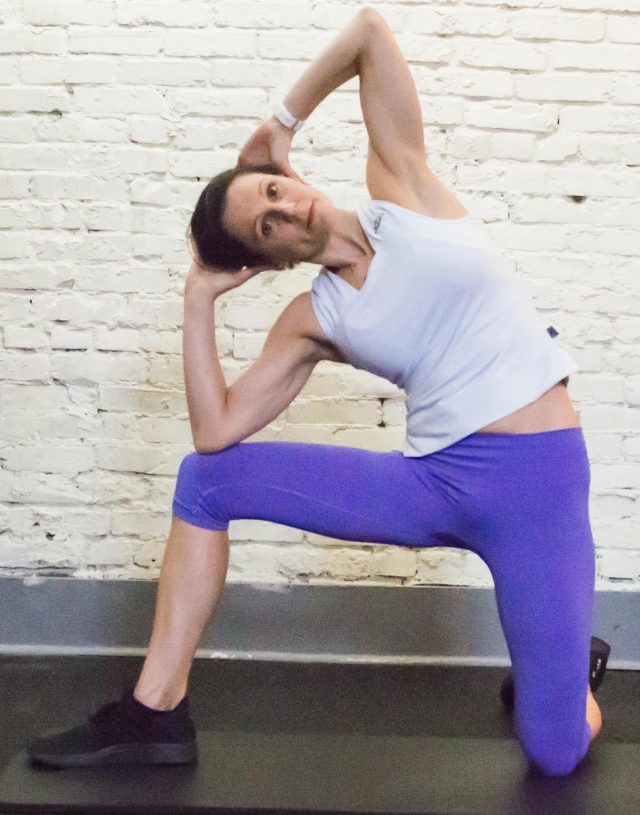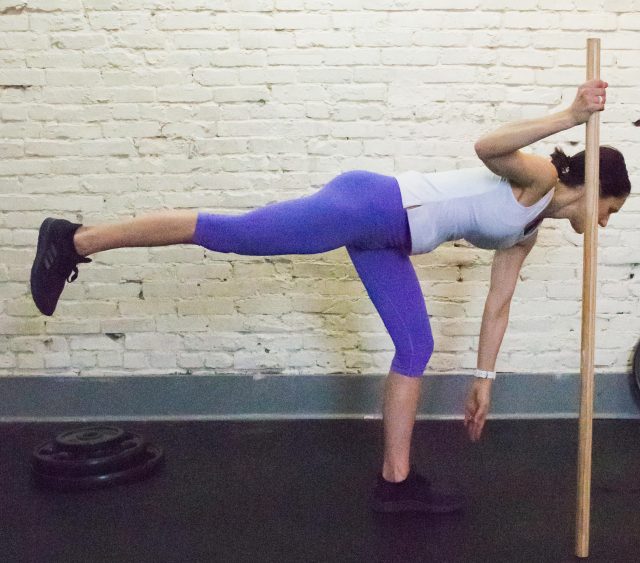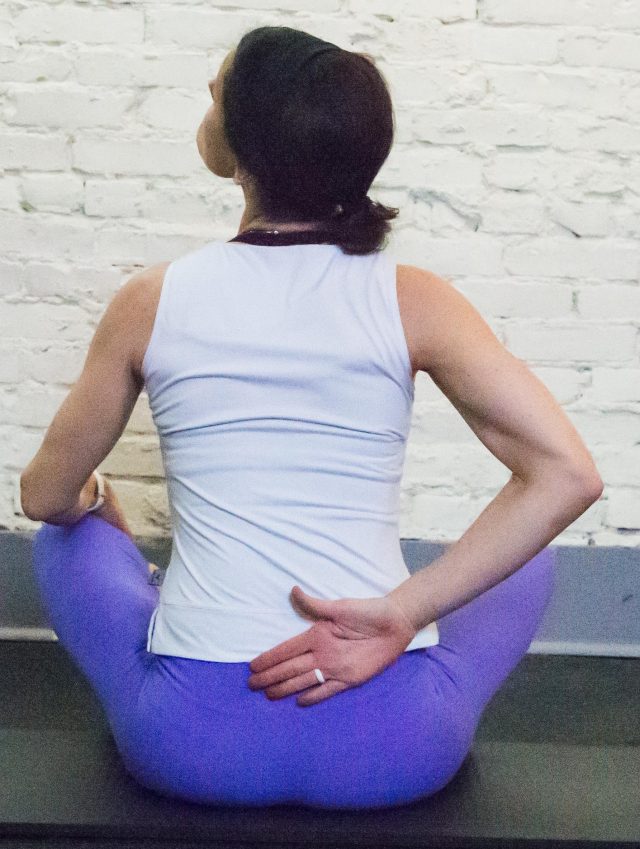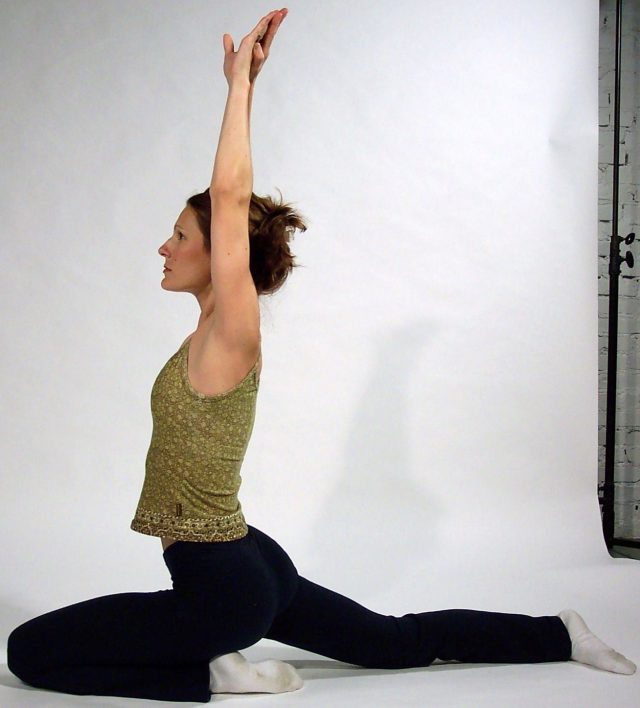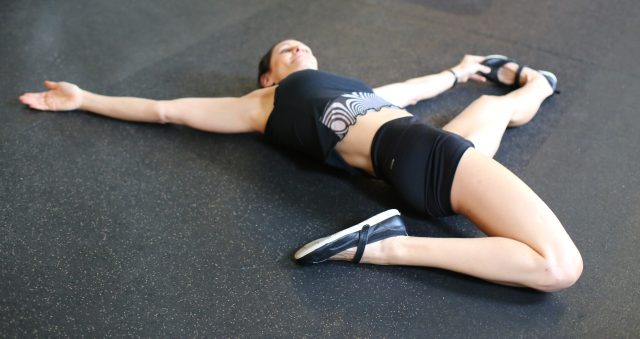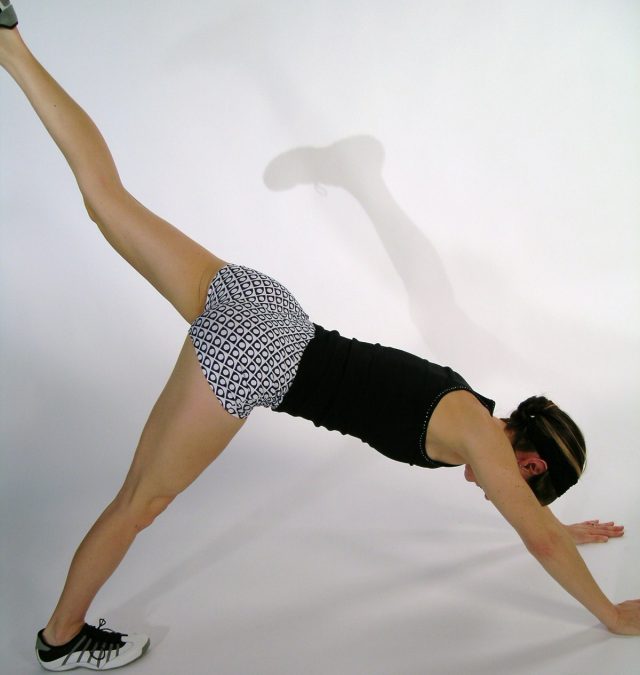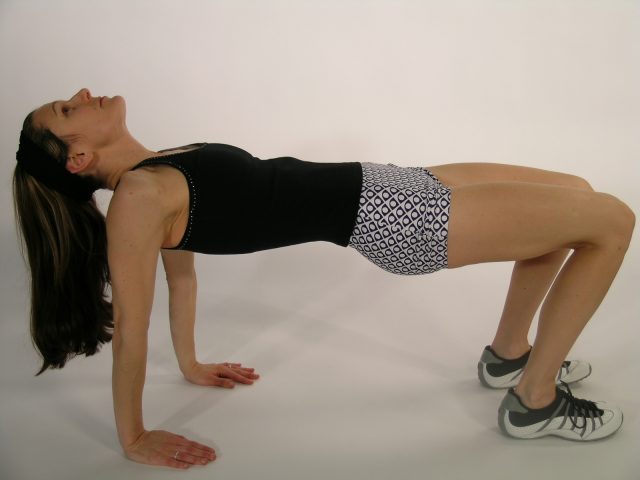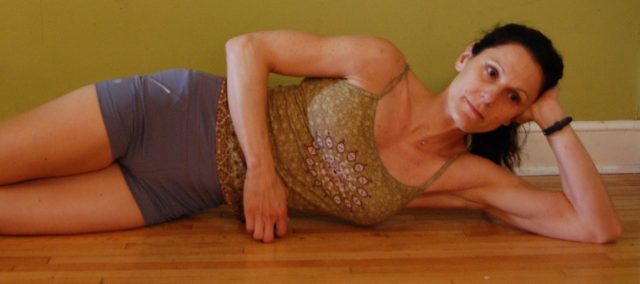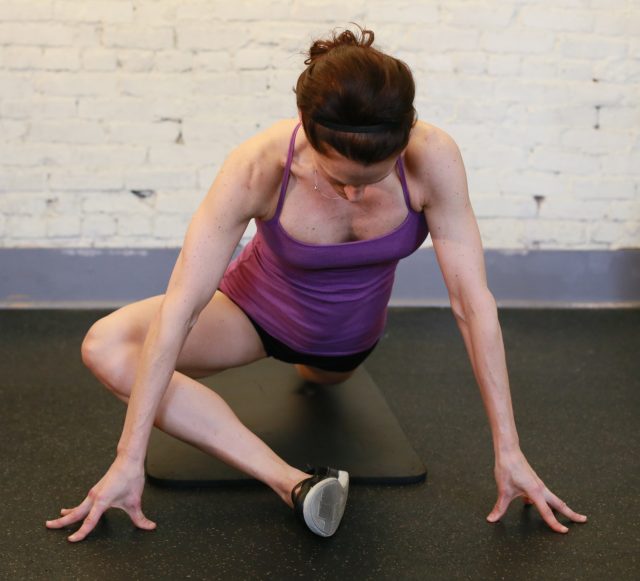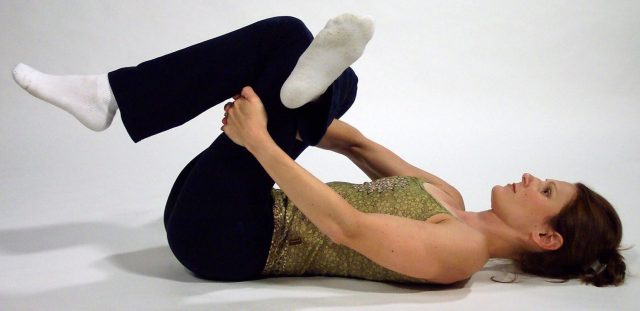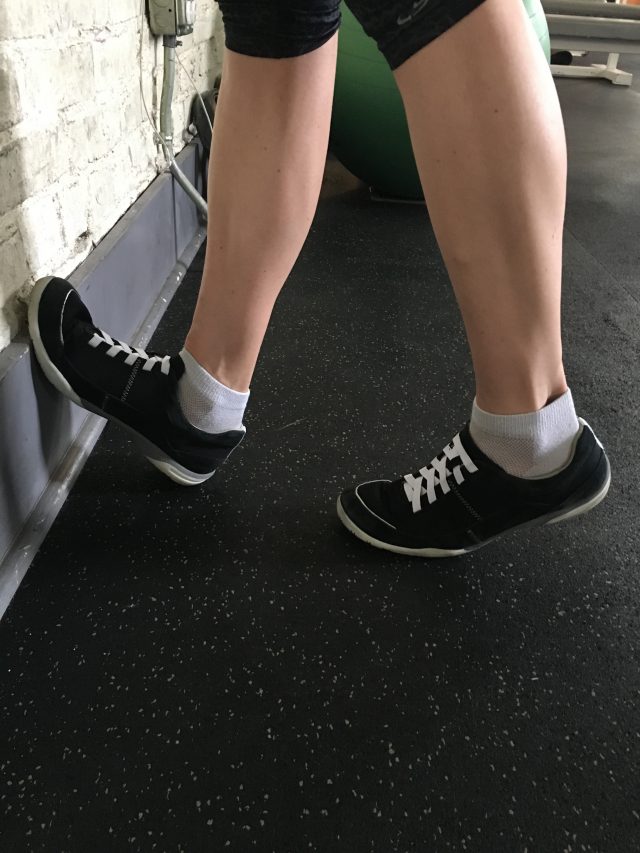 Celebrity Athlete sightings, vendors
and a neighbor/biz owner in TR: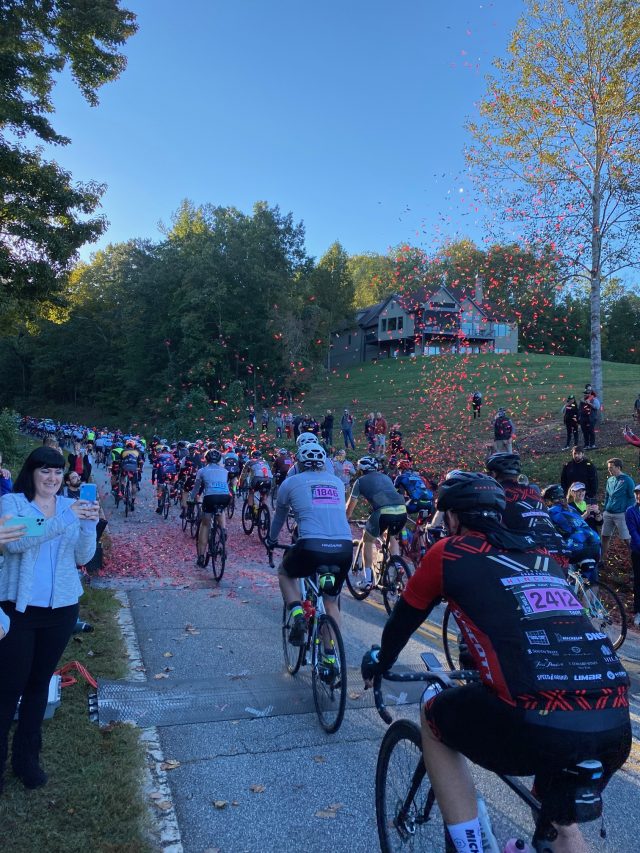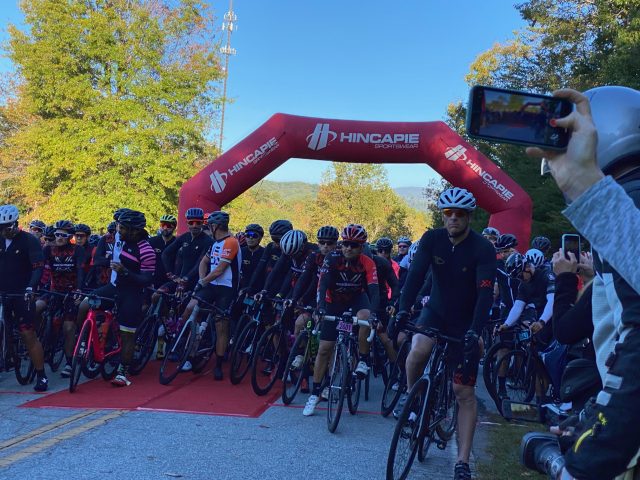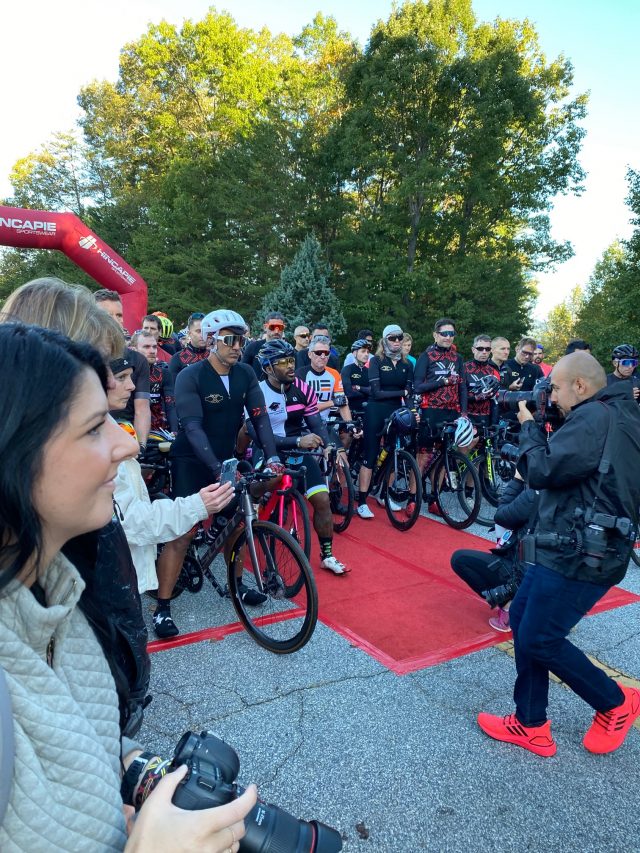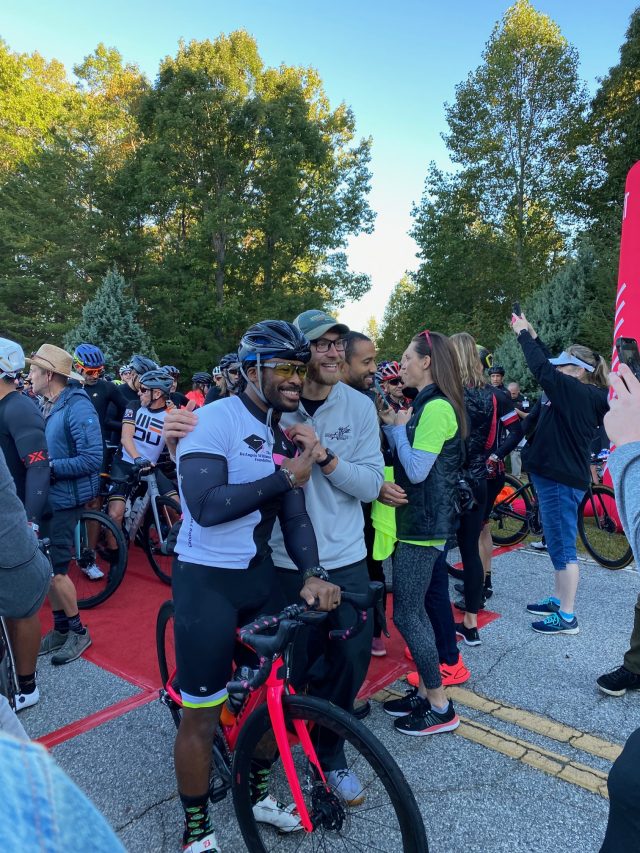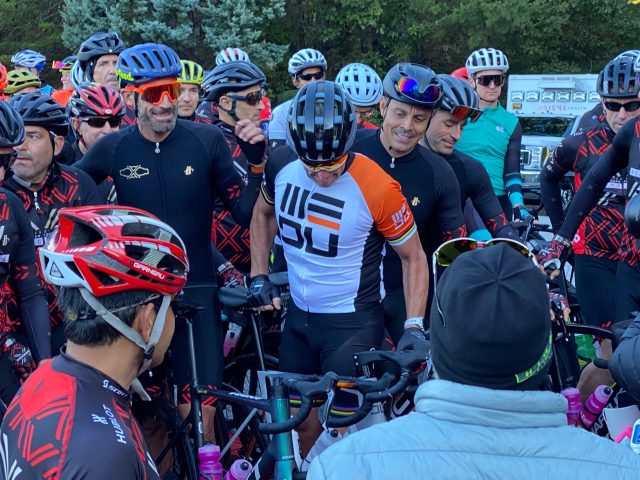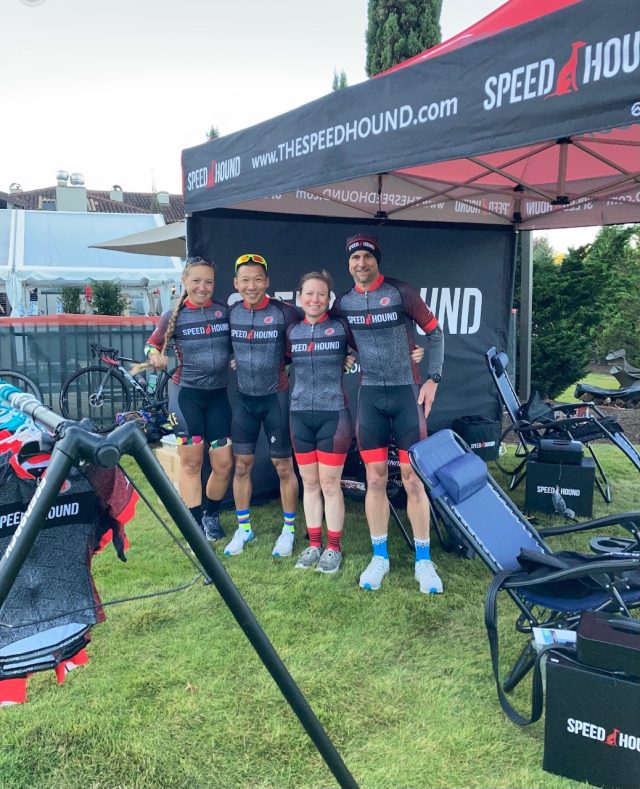 Energy Fitness studio in Travelers Rest, SC (relocated town) is under construction in hopes of being open again before years end 2021. Since you can't see us onsite yet….find Tonya online with Zoom personal training/coaching or hire her to write a program for you with your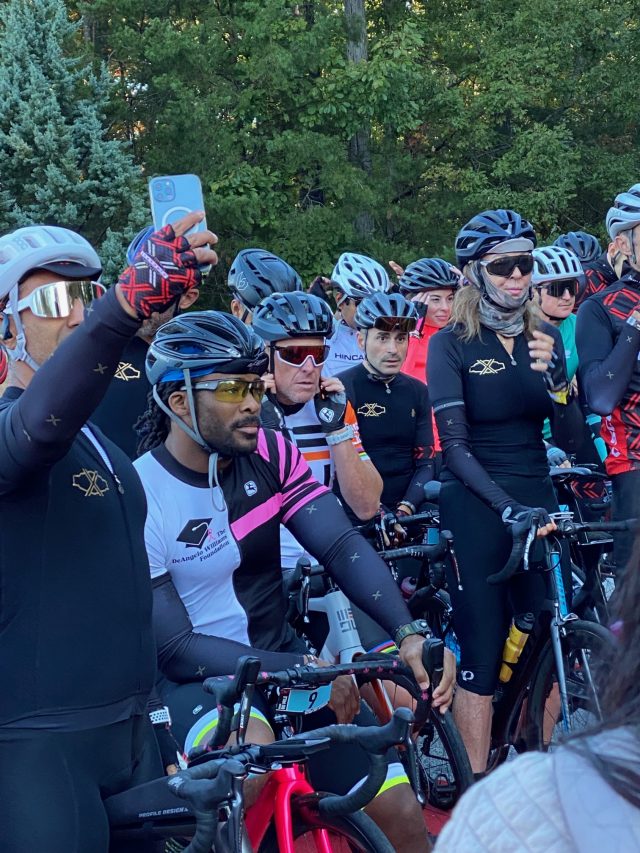 own personalized 4-6 minute demo of each of your custom workouts included.
Deangelo Williams (played at University of Memphis then Carolina Panthers) if I would have known this I would have told him I just moved from Memphis! #deangelowilliams
Greg & Lance. Maybe you can name the others.
#georgehincapie #lancearmstrong #hoteldomestique #domestiquesports
compression leg massage sleeves
(far left pic)

Amp Human (www.amphuman.com) Grabbed a sample of electrolytes to try. Booth vendor said Lance Armstrong is a big supporter and customer)
Also grabbed a card for www.suprabars.com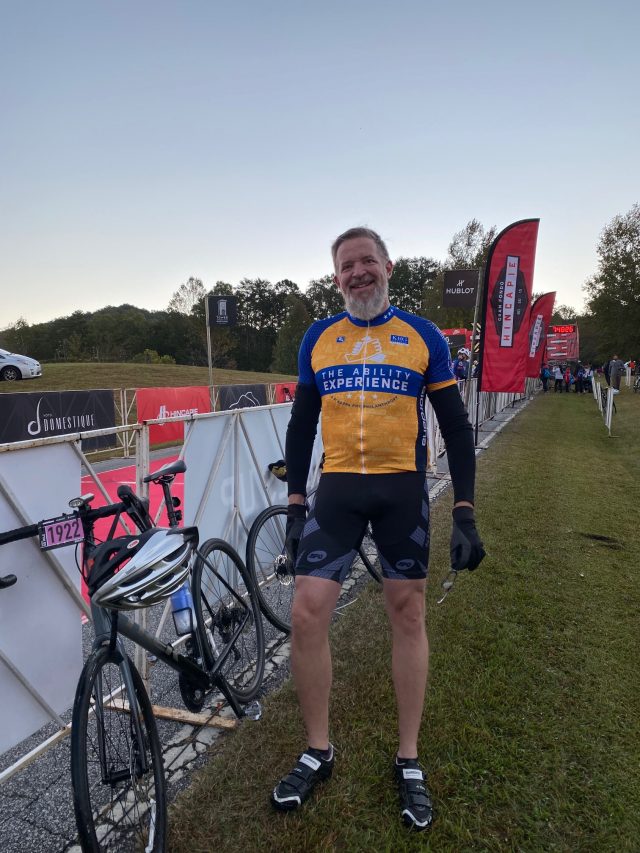 Brady Gilbert (neighbor & fellow biz owner) Call Brady (Computer Services owner, downtown Travelers Rest)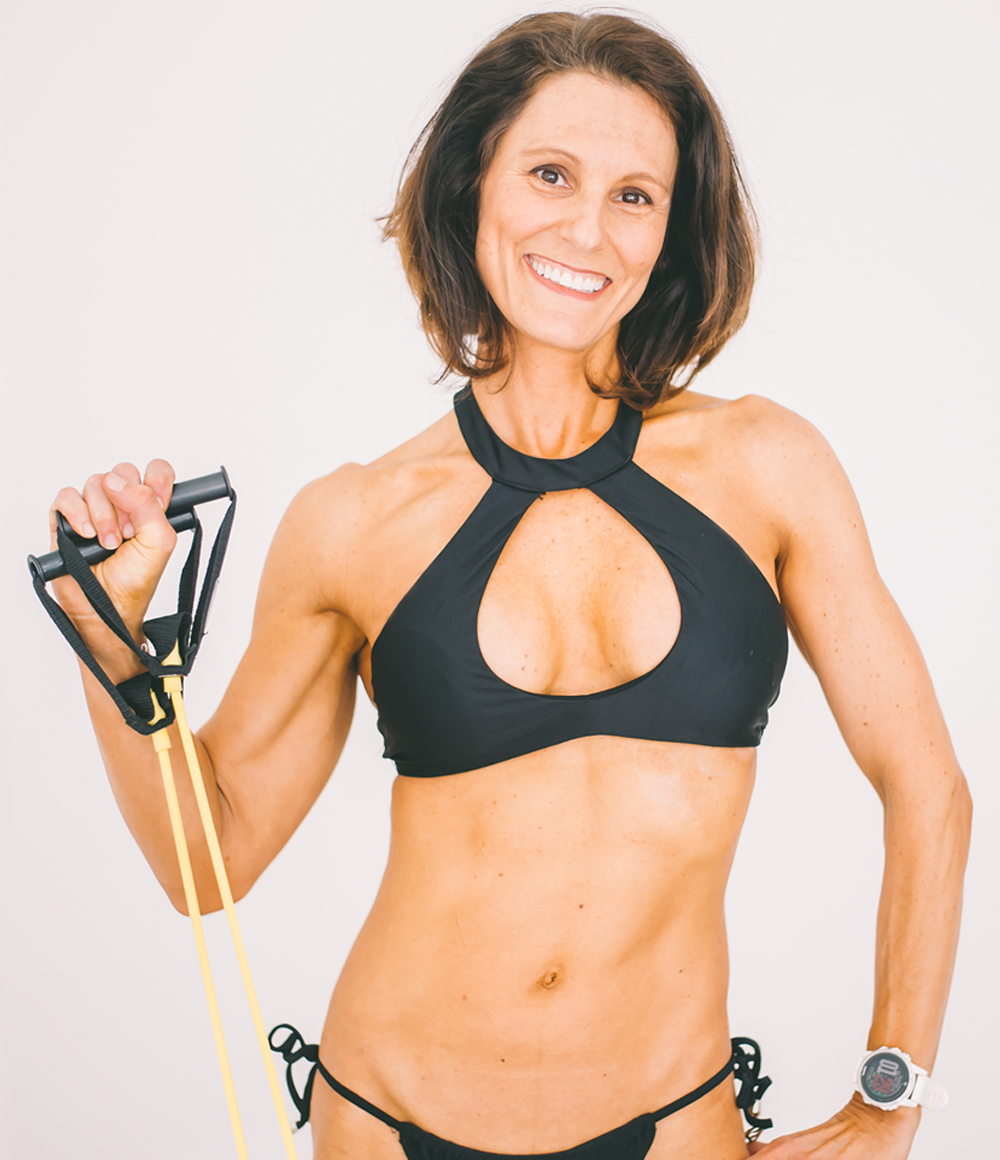 Tonya Tittle, M.S., ACSM, LMT, TPI Level 1
Energy Fitness
Owner/Dir. of Training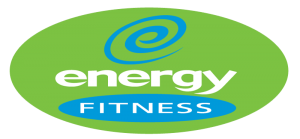 CLICK 
HERE
 IF YOU WANT A FREE VIRTUAL FITNESS CONSULT (VALUE $87) or Custom strength training program starting at $75.
If you haven't had a functional movement assessment with a professional observe the way you move different joints and movements with your hips, shoulders, and spine then how do you know you are doing the most effective strength training, flexibility or cardio program? Hire someone like me to get you on track with a program to help you reduce current pain, eliminate pain, improve your current program or enhance your athletic performance.