Unlock your hips/glutes with these kneeling stretches
As owner of a personal training studio in Memphis Tennessee, previous high school and collegiate running athlete I want to share a video I did that will help people "unlock" your tight hips/glutes.  Instead of lying on your back doing the standard leg up straight leg hamstring stretch try this the ones pictured on this blog or the one in the video below.  If you REALLY want to make a difference then hold the stretch for 3 minutes daily for 6 weeks.  If you need some temporary instant relief then hold for 30-60 seconds.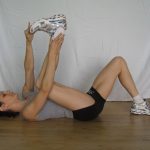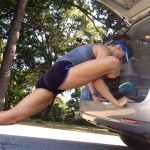 HAPPY STRETCHING !!!!
Not a client and want a Free Fitness or Nutrition Consult (value $87) or
interested in our Personal Training Services click here or call us 901-466-6242.
Check out our customized online training ($40-$80) here:  Online Customized Training
Interested in our Massage or Body Wraps? Click here.