Should I Worry About Mold in My Coffee?
Oh goodness, something else to worry about. Mold in coffee beans, mold in my dishwasher, mold spores in the environment seasonally. A client of Energy Fitness personal training studio in Downtown Memphis recently told me that coffee has mold. She then went a step further and she informed me of the health benefits of coffee enemas and how you should only use mold free coffee, distilled or filtered water, etc.. This is one health kick I cannot get behind pun intended! It did inspire me to research mold in coffee and see what's up.
Once I started researching it I realized there is too much information out there for me to condense, read through and put in a simple blog post so this post is merely to get you thinking and inspire you to make the switch mold free coffee or quit altogether. My body despises caffeine so at least it's one less thing for me to worry about or change my habits.
Mold & mycotoxins: What's the difference?
Molds and mycotoxins are not the same thing, but rather mycotoxins can be produced by certain molds. In other words, these fungi will not produce mycotoxins unless it's the right variety of mold, coffee moisture levels become too high and conditions in roastery warehouses are welcoming as well as your own coffee pot. One of the realities of the coffee trade is that there is usually some amount of mold spores on green coffee before it is roasted. Of course, roasting often but not always kills mold and its spores. Ridding the coffee beans of mycotoxins which have developed during improper storage of the beans is not so easy.
Fungi are able to grow on almost any surface, especially if the environment is warm and wet.  Inner wall materials of buildings, wall paper, fiber glass insulation, ceiling tiles, and gypsum support are all good surfaces for fungi to colonize.  These fungi then release mycotoxins into the environment causing symptoms of many different chronic diseases.  Unlike other fungal toxins, such as mushroom poison, mycotoxins are toxic secondary metabolites produced by mold, and we can additionally unintentionally ingest them in food. Diseases and symptoms linked to mycotoxin exposure include fever, pneumonia-like symptoms, heart disease, rheumatic disease, asthma, sinusitis, cancer, memory loss, vision loss, chronic fatigue, skin rashes, depression, ADHD, anxiety, and liver damage.
The US has 
no standards for coffee. For business reasons, it is convenient to dismiss OTA or other mold toxins as non-issues in coffee, especially in the US. That would be foolish, especially in light of the recent Bulletproof podcast with Dan Cox, a coffee expert regularly cited on CNN, with 30 years in the field. The OTA problem in coffee has been known for a while. A 1989 study [13] says that 58% of beans are contaminated.  Six years later, another study [14] found that 52% of samples were contaminated. The International Journal of Food and Chemistry Toxicology concluded "regular coffee consumption may contribute to exposure of humans to OTA." More recently, this study [15] of Brazilian coffee found "Practically all samples (91.7%) were contaminated with moulds." 83.3% of samples contained Aspergillus niger, a major toxin former, yet all of was "good enough" for European standards. cited: https://blog.daveasprey.com/one-ugly-mug-the-science-behind-just-one-mold-toxin-in-your-coffee/ (pic source: bulletproof website)
Have heard of Dan Cox? Apparently Dan's a big deal in the coffee industry. He received the Lifetime Achievement Award from the Specialty Coffee Association in 2012. Here's a Podcast with Dan Cox and Dave Asprey (founder of Bullet Proof Coffee): caffeine, Coffee & Mycotoxins
Here's a urine test for mold: https://www.greatplainslaboratory.com/gpl-blog-source/2017/8/10/a-brand-new-urine-test-for-mycotoxin-exposure
My client shared with me that she knows of two brands for mold free coffee. There may not be that many available, just do your own research.
Mold Free Coffee Brands:
Brewing it at home and getting a bitter taste? Mold can take bitter…uggggh! Consider disposable filters as that wet environment may be lurking unseen mold in the depths of your machine.
Purity Coffee: https://puritycoffee.com/lab-results/
Bullet Proof Coffee
May you be the best researcher of what goes into or own your own body!
LIVE IN THE MEMPHIS AREA AND NEED TO BE INSPIRED TO GET INTO YOUR BEST SHAPE, EAT HEALTHIER, WORK AROUND INJURIES, NEED MASSAGE THERAPY OR ROCK TAPE & DON'T KNOW WHERE TO START OR NEED TO GET OUT OF THE GYM RUT?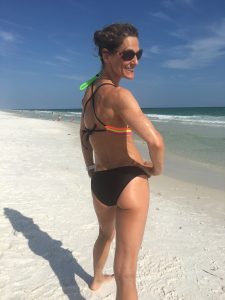 INTERESTED IN OUR
SERVICES AT  552 S. MAIN, MEMPHIS, TN
Tonya Tittle, M.S., ACSM, TPI Level 1 Certified
Owner/Dir. of Training, Energy Fitness (established 2002)
CLICK HERE FOR A FREE CONSULT FOR OUR PERSONAL TRAINING OR NUTRITION COACHING SERVICES (VALUE $87) OR
GIVE US A CALL AT 901-466-6242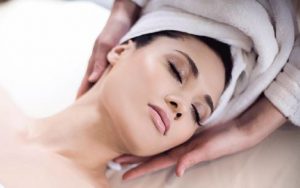 Click  here for information on our Healing Arts Services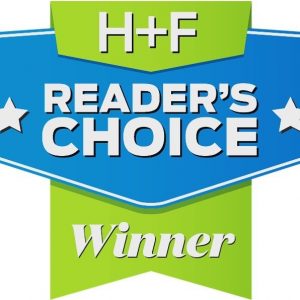 (Massage, Body Wraps, Reiki, Intuitive Healing, Astrological/Birth Charts).
We also have all natural spray tanning, facials & KT/Rock Tape taping.