Infrared Sauna Health Benefits & Info About Hot Springs BathHouse Row
Have you heard the buzz the last few years about the benefits of infrared saunas? They are so popular that there are increasingly more options available to the public. Boutique day sauna's are now available and sessions can be purchased individually, packages or monthly unlimited memberships. The main types are wood burning, electrically heated, infrared and steam room.
Spas are of special interest to me as my hometown is Hot Springs, Arkansas which is home of BathHouse Row as well as Mountain Valley mineral water. Buckstaff Baths is still in operation today. I recommend the Whirlpool mineral Bath package for a mere $38 which includes: Whirlpool Mineral Bath(20-minute tub bath with whirlpool at a maximum temperature of 102 degrees).This bath package includes, hot packs, sitz bath, vapor cabinet (pic below where just your head sticks out-awesome and so old school), needle shower (doesn't hurt), and whirlpool turned on in your tub.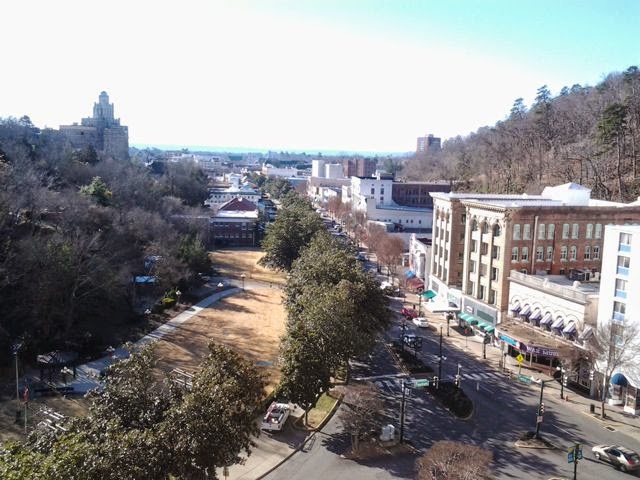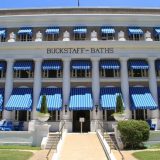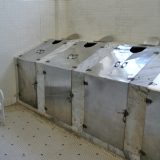 Sorry, I was getting carried away with memories of my past bath experiences at Buckstaff.
The focus of this article is mainly to bring to your attention the benefits of an infrared sauna and the options available for infrared saunas at home (portable units). Portable Infrared Saunas are becoming alarmingly alluring to the public – and, for a good reason. They offer an array of healing benefits for both the mind and the body. Sweating has long been used as therapy. The Mayans use sweat houses 3000 years ago. In Finland, saunas have been used for thousands of years, and 1 in 3 Finns still use them. In the United States (U.S.), there are thought to be over a million saunas. A regular dry heat sauna is typically a room heated to between 158° to 212° Fahrenheit.Traditional Finnish saunas usually use dry heat, with a relative humidity that is often between 10 and 20 percent. In other sauna types, the moisture is higher. Turkish-style saunas, for example, involve a greater level of humidity.
Is this a fad or will it stay around for a bit? Who knows as many people thought spinning was going to be a fad and almost 25 years later it's still around, In fact, the demand of the Peleton bike is such that customers often wait 6 weeks for delivery or more.
Then of course you have some businesses take it to the next level and offer 24 hours a day access and/or combine exercise in the infrared saunas via virtual instruction like weight exercises, body weight exercises, band exercises, core, barre, treadmill, kickboxing, cycling, rowing, or yoga. Me, no way I would want to exercise in this environment! The selling point for the exercise infrared saunas is that the you receive the benefits of infrared heat absorption, while completing a 30-minute isometric (yoga / pilates) workout or 15-min High Intensity Interval Training (HIIT) session for some businesses or a 30 minute circuit for other business models and some with heart rate monitoring. As the infrared heat penetrates your body causing you to sweat, the isometric postures further accelerate detoxification by physically removing the toxins from your organs through muscle contraction. By the way massage and exercise not in a heated room also has the ability to detoxify your body via sweat and muscle pumping contraction.
The main benefits for infrared saunas are as follows:
Increases in cellular metabolism, blood circulation, tissue oxygenation and collagen production
Production of inflammatory mediators that reduce cellular inflammation
Production of growth factors that assist cellular regeneration
Increased cellular and tissue growth
Activation of anti-aging systems (when we repair both the DNA architecture and the gene transcription systems, we are restoring the optimal Epigenetic state of the cell. When we test clients biomarkers with our BIA (bioelectrical impedance analysis) machine I am often telling client that the machine also measures Phase Angle which is the overall health of the cells. We want our cells to be like grapes not raisins!
Other more laymen terms for results are relaxation, stress relief, anxiety and depression relief, better sleep, detoxification
KEEP IN MIND……………A sauna may not be suitable for everyone. Check contraindications before using.
What is the Ideal For Infrared Sauna Temperature?
An ideal temperature is between 110-130 degrees. However, it depends on what you want to accomplish. In an infrared sauna, you will have a better detoxification at lower temperatures and you will sweat more at higher settings.
Remember that infrared is what heals, not sweating (which is what marketing sells). What is important is getting as much infrared as possible.
According to one blog post I read as part of my research for this post, 'If you set your control panel at too low of a temperature and wait to enter until it has reached the desired reading, the heaters will short cycle off and on and you do not fully benefit from the infrared. This is one of the most misunderstood aspects of infrared sauna use".
You want the heating elements to be on and delivering infrared the entire time, regardless of the temperature setting. So ideally you want to set the temperature at a higher level around 140. Then you can enter the sauna when it reaches 110 or 115.
Using an infrared sauna at the lower temperatures of 110-125 degrees results in a sticker, more fat-laden sweat and less electrolyte loss. In fact the sweat from an infrared sauna session is comprised of up to 20% toxins compared to only 3% toxins in the sweat produced in a high temp steam unit. This is a main reason it is the better choice for detox purposes.Some users report beginning the session at a low 110-125 degrees for the first 20 minutes and then raising the desired temperature to around 135 to produce a more profuse sweat for the final 10 minutes.
So What's Best Temp for an Infrared Sauna?
According to someone praising the benefits of the brand Heavenly Heath if you are a beginner or not in great health then 100 degrees or less until you get use to the heat. For most others set the control panel to at least 130 degrees. A setting above 140 is even better. Begin your session when it is between 100-115 degrees. This brand has a ceiling vent.
Should I invest in one for my home?
One of our clients which is totally immersed into holistic and natural care in so many areas of her life showed me her infrared sauna in which she keeps in her walk in attic.
Here's what she had to say about her "I have not been sick, it relieves stress and detoxes the body really well!" Kathy Y. She has the Luminati Sauna model from www.saunaspace.com (It's an investment for sure and it has a Lifetime warranty!) They have payment plans available as well.
Another client Energy Fitness has trained for many years is a nurse and mother of two grade school children. She recently shared that her new guilty pleasure is a membership to Hot Works and sometimes she goes twice a week. It makes her feel calmer and more zen. She does some Yoga but many times just lays down and soaks up the heat and rays. This is a great mind calmer for those with overactive brains and thought patterns.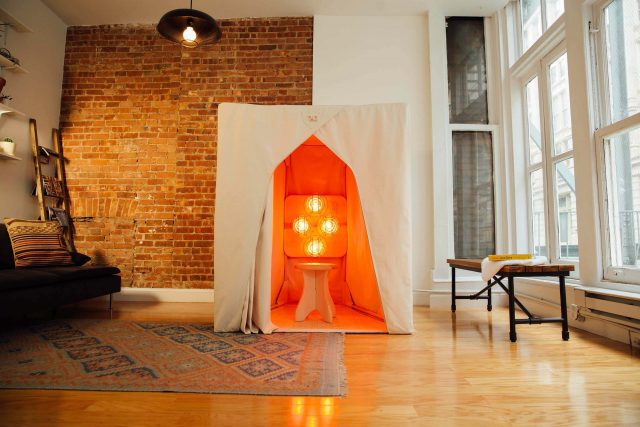 Here's an image from SaunaSpace.com website.
HAPPY DETOXING OR GETTING YOUR RAYS ON!
Call, text or email us to get started Personal Training or utilize our Massage Therapy Services today!
901-466-6242 or energymemphis@gmail.com
You can get an onsite or virtual assessment so we can access the quality of your bodies movement and discuss your goals. We have streamlined our custom take out fitness programs in a way our clients really like and come back for more. How? We assess them, ask what equipment is available if any, write program for them, send via email or text along with a short 5-10 minute video demonstration of the 2 programs. Interested in this? Call or text to see how we can help you 901-466-6242.
CLICK HERE IF YOU WANT A VIRTUAL FREE FITNESS CONSULT OR IF YOU ARE READY TO MEET ONSITE FOR OUR PERSONAL TRAINING OR NUTRITION or GIVE US A TEXT OR CALL AT 901-466-6242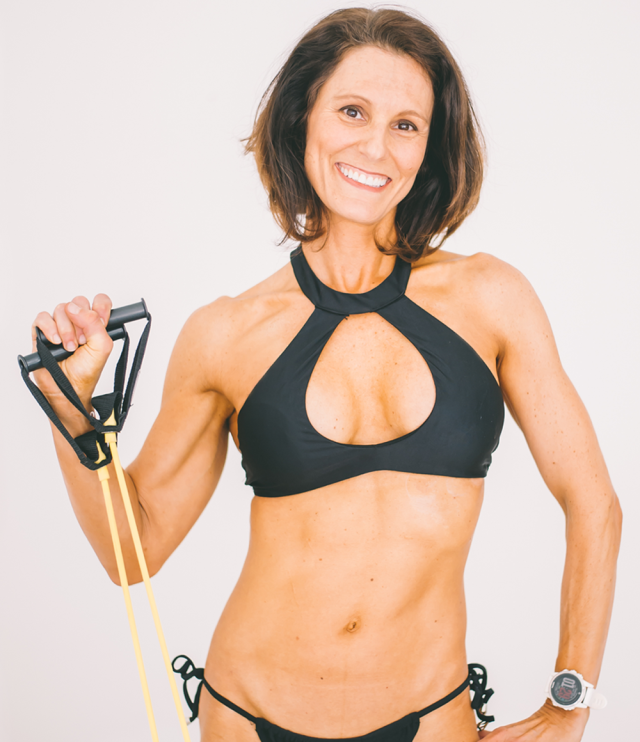 Tonya Tittle, M.S., ACSM
Owner/Dir. of Training, Energy Fitness (established 2002)
ACSM, TPI Level 1 Certified, Rock Tape, Rock Pods (cupping therapy), Rock Tape Blades & Blades Advanced
FMT Basic, Metagenics FLT
Massage services resumed June 1, 2020 and we have new guidelines that will be followed such as staff will be wearing face coverings as well as clients for massage. You will have to sign a Covid19 release form, wash your hands upon arrival, etc. All clients onsite must sign Covid form, successfully answer health Covid questions and socially distance.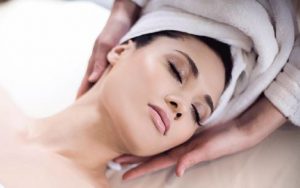 Click  here for information on our Healing Arts Services