Love This Device For Chest Opening & Better Posture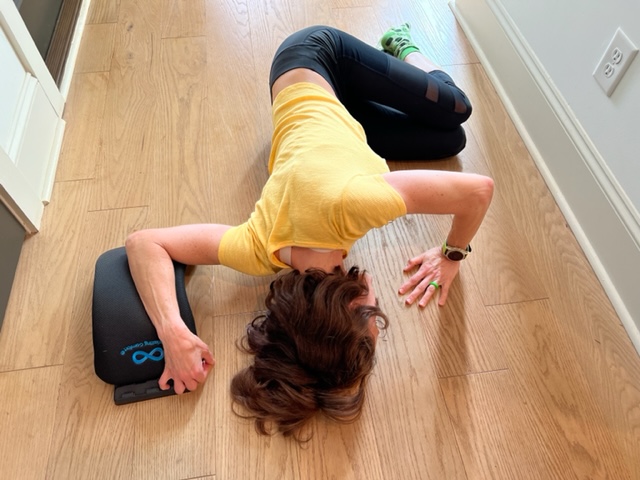 So I recently did an campaign with @everalstingcomfort for their back stretcher device. After I started using it every night I added to my pre-bedtime stretch routine to include chest and lat stretches with it as well.  I must admit that I can be motivated to stretch many other muscles in my body with little mental effort. When it comes to what I really need (chest & posture stretches) it becomes a bit of a mind and counting game. I have to force myself to breathe and count to 90 twice on one side for the total of 3 minutes each side for my chest. We just spend so much time in a forward rounded position with computers, driving, desk work and many sports.
Sure I have done these stretches with yoga blocks in the past but they just can't get the same effect I have found in this device. I'm not getting anything extra for this post. I'm just sharing that sometimes it takes a device to trigger a habit and for me this works. For $29.95 + shipping on orders less than $35 you can get a device on their website Everlastingcomfort.net  
Check out my pics below and see if it helps you create the habit of opening up your posture by doing these stretches pictured below. On the chest stretch if you need to put your head on a pillow or block that's okay. You will need to be actively pushing your arm that is on the floor so that you are getting a good rotation and keeping the arm that is on the device being stretched. Notice that the side of my side is not touching the floor on both the chest and lat stretch. The lat stretch you may feel all the way from your upper tricep, arm pit area, lats and just above the hip.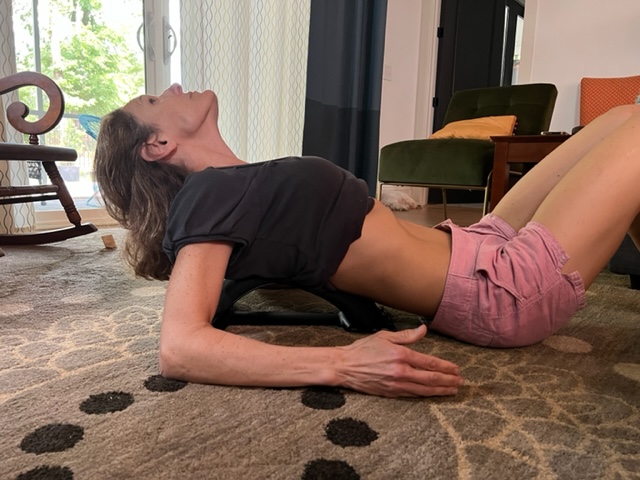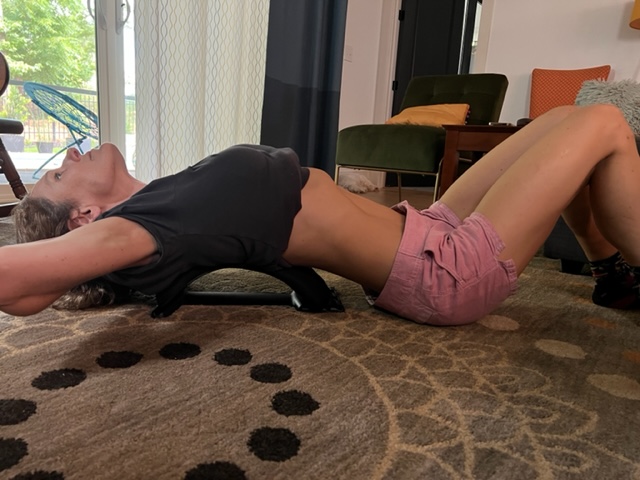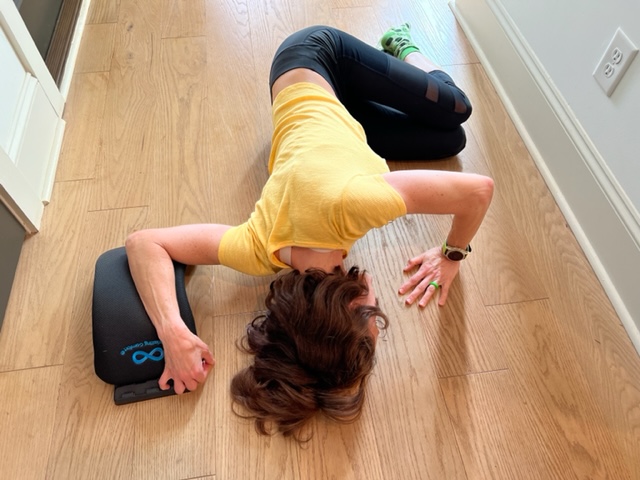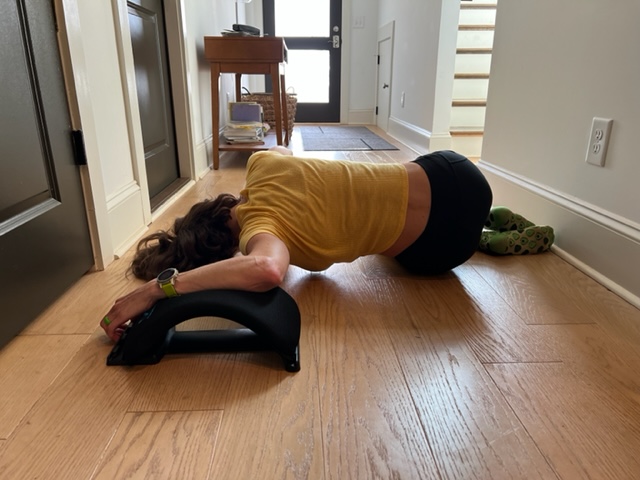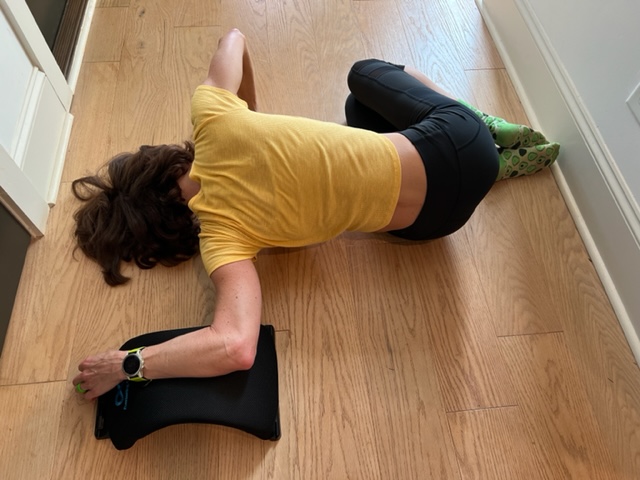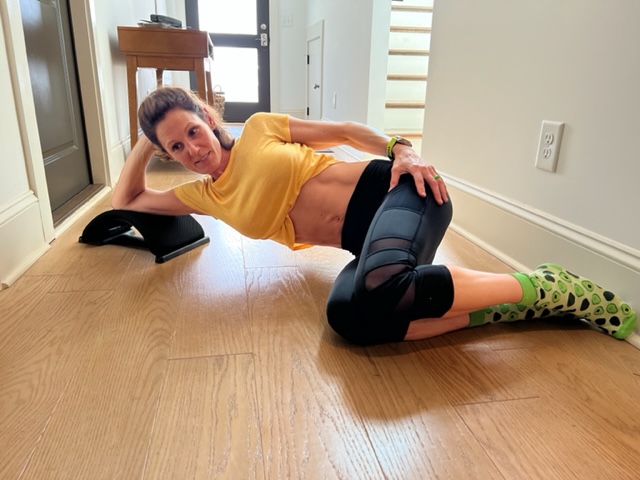 Why put off your fitness…..let's discuss your fitness & nutrition needs. All it takes is a call or text to get the conversation started. Maybe you can be one of the charter clients for South Carolina location, LET'S GET MOVING!
If you haven't had a functional movement assessment with a professional observe the way you move different joints and movements with your hips, shoulders, wrists and spine then how do you know you are doing the most effective strength training, flexibility or cardio program? Hire someone like me to get you on track with a program to help you reduce current pain, eliminate pain, improve your current program or enhance your athletic performance.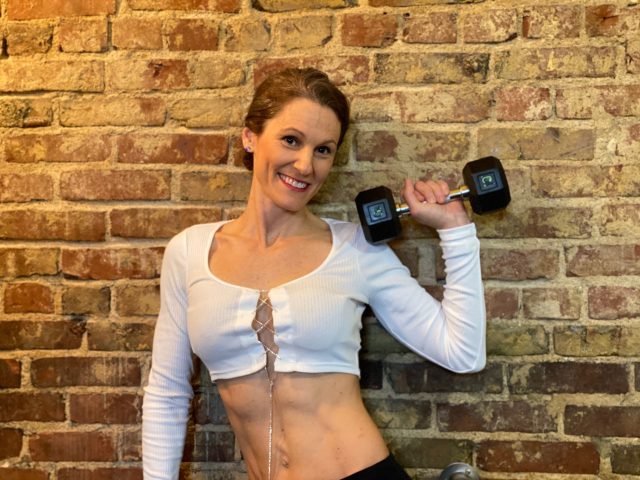 Tonya Tittle, M.S., ACSM, LMT, TPI Level 1
Energy Fitness
Owner/Dir. of Training
(Club 29 Fitness Inc.)