Love Hate Relationship With This Glute/Hip Function Exercise
Wouldn't it be great if as we age we could just have the same strength and flexibility and less chance of getting injured? Of course, but that's just not the case. When I give this exercise to my clients it can be a tough exercise to get in the starting position especially with the cable version. 2-3 sets of 25 reps once a week will work wonders for keeping muscle balance.
This week I had to tell one of my massage clients tell me what leg exercises we was doing. I asked him the right questions to help determine what is the cause of the pain he has from his knee to his hip. He went on to tell me he did the following exercises: leg press, leg extension, 1 leg cross legged body weight squat and the leg curl. I went on to educate him about how to calculate the volume of training to determine over training of his quads. Bottom line is that there is a significant load place on the quads compared to the volume for hamstrings and glute focus. I told him to add in butt-kicks and outer thigh with a band for the abductors. He pondered it and said, "that's interesting as I stopped doing butt-kicks a few weeks ago and that's when the pain started." Bingo!
There is a love hate with this as it burns when doing the exercise and I don't like a bun burning sensation unless it's the toasty sun on my backside at the beach on a perfect weather day. I've tried one knee on a bosu, mat, balance disc, standing, downward dog, whatever the variation it's just a tough exercise. Likely hard because I need it and my pelvis is working extra hard to get into a posterior tilt position. The thing about the glute/butt muscles is that to really affect them you have to go until fatigue. Here's my dilemma, I stopped doing super heavy weights for my legs and glutes a few months ago and did higher reps and my butt started getting flatter. Now I have to incorporate both the heavy weights for squats and then higher reps (25 reps) and manageable weight for the butt-kick and other focused hamstring and butt exercises. There's just no way around it. If you are doing lots of cardio you are going to burn up your muscle so you must transform your body with weight training using the muscle overload principle. In other words….just suck it up! It's typically what you don't like as to what you need to do.
IF YOU HAVE A FLAT BACK POSTURE THEN GO MORE IN THE UP MOTION
IF YOU HAVE MORE OF AN SWAY BACK / S-CURVE POSTURE BRING THE KNEE IN MORE TOWARDS THE CHEST AND DON'T GO UP HIGHER THAN YOUR HIP WITH YOUR MOTION.
Check out these variations and try for yourself.
The downward dog variation has to be my least favorite and clients also as if you have tight hamstrings and calves you are going to be dynamically stretching these with every glute rep.
This is more hamstring when you are standing more upright. I don't have a video but you can do this same motion when you are on a bosu or mat with one leg and pressing back the the working leg. Pictured is with the ankle strap which is not my favorite. I prefer one that goes around the heel.
You can go straight up with the buttkick or diagonal to work a different angle or do both.
Why put off your fitness…..let's discuss your fitness & nutrition needs. All it takes is a call or text to get the conversation started. Maybe you can be one of the charter clients for South Carolina location, LET'S GET MOVING, even if it's online for now. Plans to restart construction by the fall 2022. Don't get me started on why we paused as I'm in a constant state of trying to be present. Let's just say this is the first time I have ever filed a lawsuit against someone and that someone being previous contractor.

If you haven't had a functional movement assessment with a professional observe the way you move different joints and movements with your hips, shoulders, wrists and spine then how do you know you are doing the most effective strength training, flexibility or cardio program? Hire someone like me to get you on track with a program to help you reduce current pain, eliminate pain, improve your current program or enhance your athletic performance.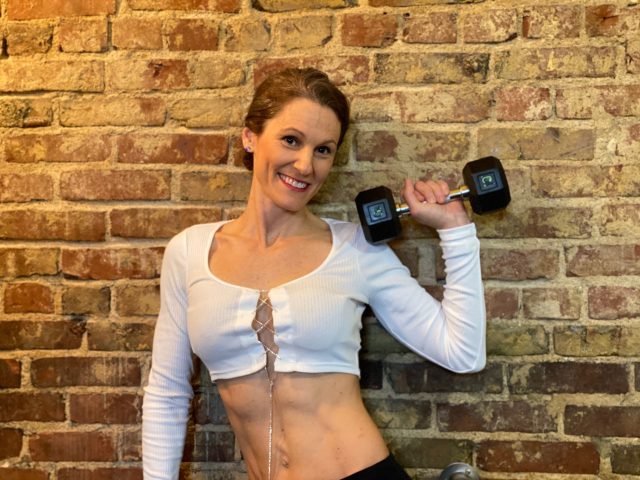 Tonya Tittle, M.S., ACSM, LMT, TPI Level 1
Energy Fitness
Owner/Dir. of Training
(Club 29 Fitness Inc.)