Strength equals moving furniture & making daily tasks easier
One of the joys of personal training clients at Energy Fitness in downtown Memphis includes hearing success stories in all the different areas of life that is impacted. We especially love the glow and excitement in our our female clients as they tell us of their feats of strength moving furniture or carrying something heavy that they would not have been able to do before they started lifting weights. Some occupations such as occupational therapists, nurses, dentists, dental hygienists and architects often spend time either moving patients or hunkering over with bad posture.
Fit people didn't get there without lifting, grunting and doing exercises that maybe they didn't always feel like doing. In the end there are real lifestyle advantages to strength/weight training.
I personally have been experiencing thankfulness for my strength training, flexibility and endurance over the past several months. I told my husband and a trainer the other day "I'm so exhausted I get why people don't exercise but If I didn't exercise then I can't imagine how I would have the energy to do all that has been needed and still needs to be done." We contracted renovations to be done adding 2 rooms above the garage (about 500 square feet) so the kids can have their own room and a bonus room.
It has been exhausting and it's not over yet. Lots of going up and down stairs (including attic stairs) with boxes, moving existing furniture, trips to storage, water damage from rain to our hardwood floor downstairs when it wasn't "in the dry" yet causing us to move in and out of 4 air-b-n-b's, putting new beds & sleeper couch together, ladder skills and installing drapes and blinds, etc, etc. Oh and we had to put 2 twin beds in our master bedroom for a month so goodbye closet and privacy (bohoo, 1st world problem). Anyway, I digress!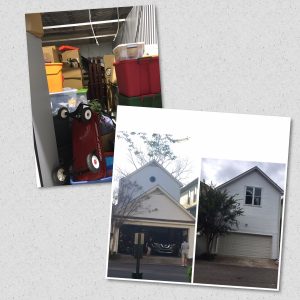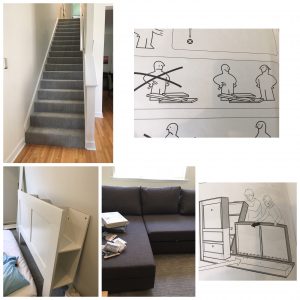 Strength has different meaning for different people.

What's your version or definition of strength?
Strength to me and as heard from clients over the years means the following: 
having to move something heavy by yourself either because no one is around or you wanted it done on your timeline…right now

putting something together by yourself from IKEA that shows in directions 2 people are really needed
moving furniture up stairs and not throwing your back or shoulder out
picking up your children or grandchildren
doing activities with your children or grandchildren such as biking, skating, trampoline park, water park, hiking or backyard sports practice
getting up and down off the floor easier
standing on 1 leg to put on your pants and not falling over (this is also balance)
carrying your kids heavy backpack
carrying luggage
putting luggage into overhead compartment without looking like it's about to kill you
getting sometime off a top shelf overhead without hurting your shoulder or neck
carrying beach chairs or a cooler
being able to garden easier
raking leaves or sweeping without your back killing you the next day
skiing down a mountain with ease
hiking mountains
better golf
scuba diving with heavy equipment
putting together furniture and moving furniture (not just with your legs…women)
Injuries happen when muscle balance is not optimal or overuse has occurred and the body says I give.  Since we don't all live on farms and do manual labor it may be more convenient to hire a personal trainer to meet your needs so you don't have to add the additional mental fortitude to learn the most efficient and safe way to achieve optimal health.
LIVE IN THE MEMPHIS AREA AND NEED TO BE INSPIRED TO GET INTO YOUR BEST SHAPE, EAT HEALTHIER, WORK AROUND INJURIES AND DON'T KNOW WHERE TO START OR NEED TO GET OUT OF THE GYM RUT?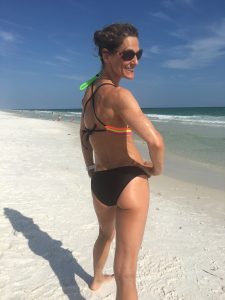 INTERESTED IN OUR
SERVICES AT  552 S. MAIN, MEMPHIS, TN
Tonya Tittle, M.S., ACSM, TPI Level 1 Certified
Owner/Dir. of Training, Energy Fitness (established 2002)
CLICK HERE FOR A FREE CONSULT FOR OUR PERSONAL TRAINING OR NUTRITION COACHING SERVICES (VALUE $87) OR
GIVE US A CALL AT 901-466-6242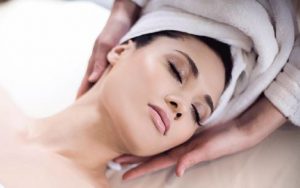 Click  here for information on our Healing Arts Services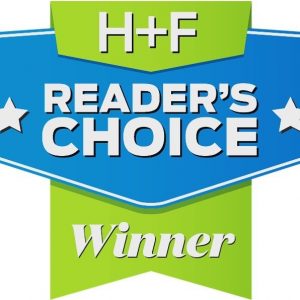 (Massage, Body Wraps, Reiki, Intuitive Healing,
Astrological/Birth Charts & Sound Healing Therapy).
We also have all natural spray tanning, facials & KT taping.