4 Variations of Jumping Rope & 5 Calf Stretches
Why do the same cardio over and over again? So boring! When clients at Energy Fitness personal training studio hire us as their personal trainer and Accountability Coach we send them a 7 minute video entitled Cardio Express. The video shows many different types of cardio and how to achieve the HIT training (high intensity training) even without equipment. Short bursts of cardio can stimulate the human growth hormone and mimics strength training for the results it can achieve. Just think about the difference of muscle mass between long distance runners versus Olympic divers, gymnasts, sprinters and weight lifters to mention a few.
Jumping rope is great cardio as well as a great cross training option. This post aims to teach you 4 variations of jumping rope. Let's first chat about making it more efficient with a jump rope that fits you well. Picking the right type of rope is personal preference as there are different handles as well as material for the rope itself. For true beginners or those that haven't jumped rope for many years you may wish to get a beaded rope that is easily adjustable for height by simply taking a few plastic links off.
SCROLL DOWN TO SEE VIDEO DEMONSTRATION
To figure out what length of jump rope you need grab a measuring tape. Standing and with both feet together measure from the bottom of one armpit down to the floor, under the feet and up to the other armpit. In easier terms, when you get your rope and stand on it in the middle and grasp both handle's they should be just under your armpits for a proper fit.
Here are few different types of ropes to choose from. Online shopping is abundant in choices. My favorite is the black one with tiny weights in the handles and a plastic rope.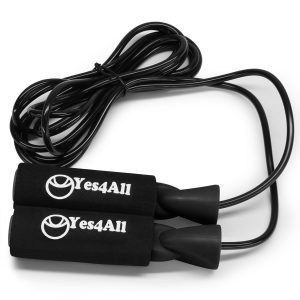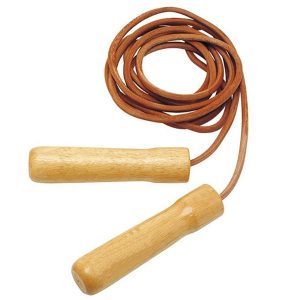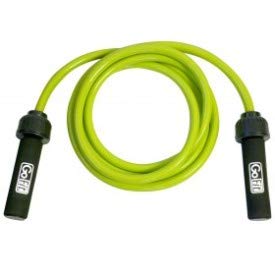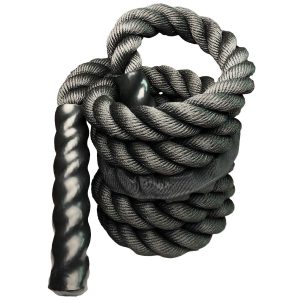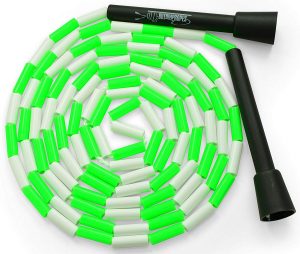 When you start jumping you will notice that your arms/shoulders may burn a little as it's a great bonus to help work the shoulders as well. Consider stretching not only your calves but also your shoulders and biceps post workout. Notice I included a picture of a clever device to stretch your calves as you will want to lengthen your calf muscles post jumping or they might seize up on you or when you are really sore the next day be reminded that you tortured them. Of course you can just stretch your calves with downward facing dog, hanging heels of step or a staggered calf stretch or any of  the pics shown of stretches below. The blue moon as I call it can help prevent or decrease plantar fasciitis pain and give you a more intense stretch than you can get without it. One thing to consider is that many of our clients complain of knee pain and this is often from tight calves, so rub them, stretch them or cup them if you must just keep them well taken care of.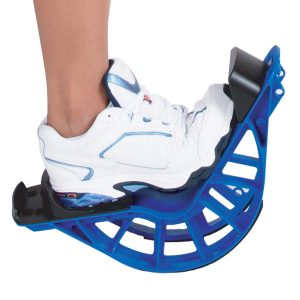 How many reps of jumping rope should I do?

 
Beginners 100-300
Intermediate 500-700
Advanced and worked up to: 100-2000+
Try timing how long it takes you when you first start to jump 100 reps and write it down. As you get better and get more cardio you can do more without feeling like you are going to die or cramp up.
You can even mix it into your weight training workouts or a run. Last week I wanted to mix it up and enjoy the sun on my face so after each mile I jumped 500 reps for a total of 3.5 miles and 1500 jumps ropes.
Jumping rope for runners is especially great as it can help keep your hips from locking up from the dreadful same movement pattern that running enforces and help with your leg turnover. It can help keep the swagger in your hips ladies and gents!
Here's some stretches as mentioned above: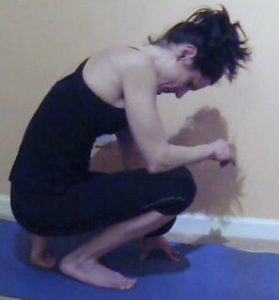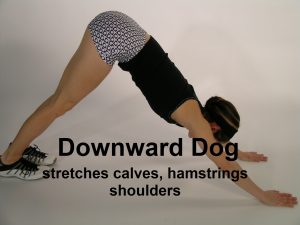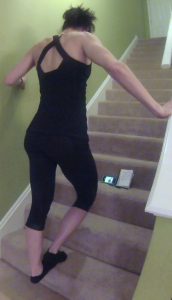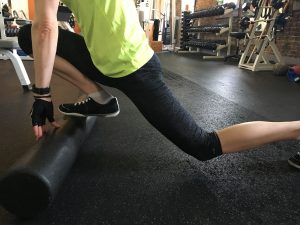 LIVE IN THE MEMPHIS AREA AND NEED TO BE INSPIRED TO GET INTO YOUR BEST SHAPE, EAT HEALTHIER, WORK AROUND INJURIES, NEED MASSAGE THERAPY, ROCK TAPE, CUPPING, OR DETOX BODY WRAPS & DON'T KNOW WHERE TO START OR NEED
TO GET OUT OF THE GYM RUT?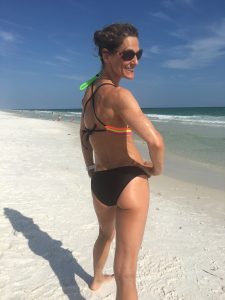 INTERESTED IN OUR
SERVICES AT  552 S. MAIN, MEMPHIS, TN
Tonya Tittle, M.S., ACSM, TPI Level 1 Certified
Owner/Dir. of Training, Energy Fitness (established 2002)
CLICK HERE FOR A FREE CONSULT FOR OUR PERSONAL TRAINING OR NUTRITION COACHING SERVICES (VALUE $87) OR
GIVE US A CALL AT 901-466-6242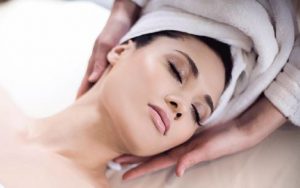 Click  here for information on our Healing Arts Services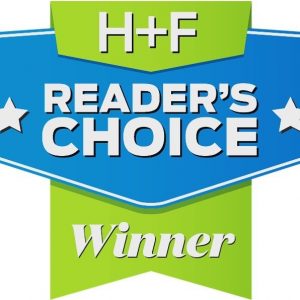 (Massage, Body Wraps, Reiki, Intuitive Healing, Astrological/Birth Charts).
We also have all natural spray tanning, facials & KT/Rock Tape taping.