Reverse Plan Your Daily Eating for Success!
One of the hardest areas of life for our clients to change is their eating habits or the little dirty word diet. We've been transforming bodies since 2002 at Energy Fitness in Downtown Memphis with our personal training and nutrition coaching. When we first started including nutrition coaching as part of our Energize Method of success we saw how confused individuals were. Lots of confusion still lurks about and every where from print media, social media, television and other people that tried one method on themselves worked so well on them that they believe it's the method for everyone.
Do you know what Sumo wrestlers do to gain weight? They typically eat only twice a day, but they eat very large portions of high-glycemic foods (like potatoes) and then go to sleep right after eating. Many people have unknowingly been on a diet similar to the Sumo wrestler diet—skipping meals and eating a large meal of high-glycemic foods too late at night. Nowonder they have such a hard time losing weight!
We all have unique dna and bodies with some general similarities. The biggest thing we all have in common is a brain. Simply knowing that what we put in our brain on a daily basis is based upon habits and knowledge may be just what you need to make changes. The more sugar we have the more our brain changes and makes us want more sugar and then here comes the brain fog keeping you from making healthy food decisions.
One of my favorite teachers in undergrad school was the toughest as she had high expectations and took no excuses which is similar to my personality. Dr. Mary Jane Gilbert taught my nutrition class and gave the class an assignment to write down what we ate for 1 whole week. I'm not talking just jot down a few things you stick in your mouth on paper and turn it is as that's not excellence.
She made us write down the following:
time of food or beverage consumption
serving size/portion/amount
grams of fat for each item
grams of carbs for each item
grams of protein for each item
end of day caloric intake
end of day totals for each of the macro nutrients (protein, fat, carbs)
During class she taught us how to use our numbers above to calculate our nutritional needs based on our activity level and see how much percentage of our diet was made up of from each macro nutrient. This is a great visual as you can see if you are consuming 60% fat when maybe your genetics show you do better on a higher carb diet like me.
KEY POINT: 

What do you crave? For success eat the opposite!

 

I crave fat like nut butters, coconut oil, avocado and since getting my 23 and me report I realized that me and so many of our clients need to realize that our bodies often work against us as your body tries it's best to maintain homeostasis. 

I digress….Let me tell you I despised the food journal project, but I am a rule follower and wrote down every blasted thing I stuck in my mouth. This meant that the processed cheese and peanut butter crackers I had as a convenient snack made the paper.

Dr. Gilbert knew I was one of the University's cross country and track athletes and she, being an award winning basketball player and coach herself she was a bit appalled by my food log. She knew I was running twice a day and totaling 40-60 miles per week plus lifting weights. She knew I needed so many more calories and better nutritional choices.  I could have given her all kinds of reasons why I didn't have time or the means necessary to make this happen. After all, I lived in a dorm room with only a mere dorm fridge, no stove or cook top and was at the mercy of the meal plan from cafeteria and no family in town to cook meals. As I think of it now I could have even more excuses, I was poor and this was also before all the convenient protein bars and better protein shake options.

All of this to say I understand how painstaking it can be to write down your meal plan in order to lose weight, gain weight or eat for performance or recovery. Changes don't happen overnight but you need to see on paper what a good plan can do positively for your body and health.
Why not reverse engineer your
daily or weekly meals for success?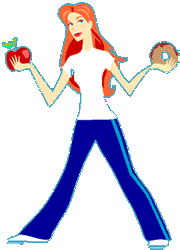 AND AVOID THIS HAPPENSTANCE.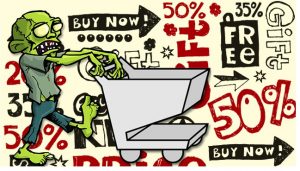 I had a client Brandy (a lawyer and fellow rule follower) that wrote down for 7 years what she ate and had the best idea. She said she she does best when she writes down what she plans to eat for the day before the day starts and that makes her more accountable to sticking with the caloric intake. Doing this, she could monitor her hunger and energy levels for the day and make necessary adjustments the following day or week to account for any business lunch meetings, parties or other events in which she may need to make adjustments either the day before or the day after the event.
For clients that turn in their food log we can roughly estimate their caloric intake and where the calories are coming from just from simply having the knowledge acquired from our education and training.
This can be the painful part of making major changes. Remember anything worth having is worth doing the work. Best method…get a food app or look online the different foods that you consume often and write down that nutrient information so you can make a daily eating plan.
Think about your personality and how this may be finally a successful solution to your weight loss struggle.
There are two solutions for you when making a plan. Either write down simple pen and paper and add totals or circle boxes from example Metagenics Gluten Free Low Glycemic food plan I am inserting a picture into this blog post.
High-glycemic foods can produce harmfully high blood sugar levels and a high insulin response. 
Low-glycemic foods support normal blood sugar levels and an optimal insulin response.
We have several other Metagenics meal plans as well as ones we have created that have given many clients success. Contact us for nutrition coaching at 901-466-6242 and we can get you on the schedule
Not a client and want the 3 squares meal plan or another one we created? CLICK HERE TO PURCHASE from $3.99 to $19.99.
I'm from the school that the more vegetarian you eat the more satiated you will feel. Also, you don't need as much protein as you might think. Plan your veggies and fruit first (only 2-3 servings of fruit if you are an athlete or not trying to lose weight and only 1 serving of fruit if you are trying to lose weight). Next, plan your protein be it animal or vegetarian (remember animal protein adds up fast for calories and fat). Then plan what complex carbs you might consume being what Metagenics calls category 2 veggies (root veggies-carrots, squash, potatoes, beets). Finally put it into action.
For the Metagenics plan shown below, individuals consuming different amounts of calories.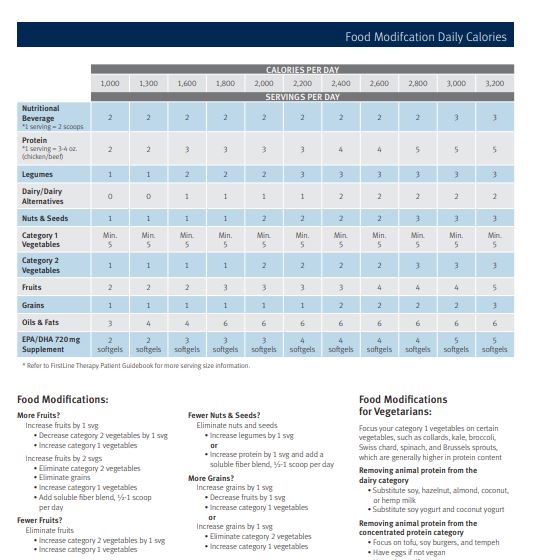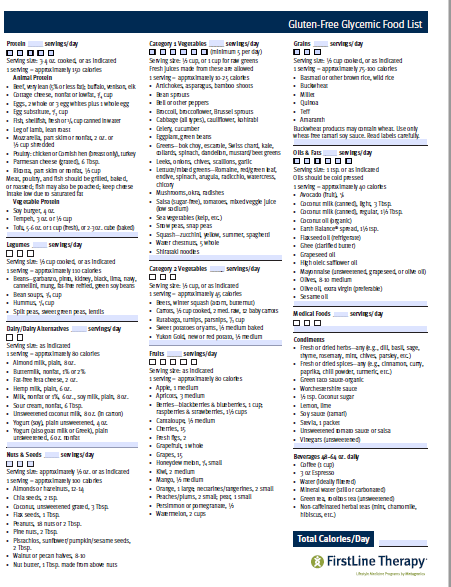 Example Meal plan based on one of Energy Fitness' best meal plan (3 squares) for those with weight loss goals, liver issues, food addicted, high blood pressure, heart disease, immune disorders or emotional eaters might look like below for women (add additional calories based on activity level for men) with only 3 meals and no snacking or alcohol (alcohol is processed before any other item-even before carbs).
Roughly about 1200-1500 calories – Energy Fitness 3 Squares example day (for those that may like this meal plan and want to not ill-combine their fruit then the only modification is to have fruit 30 minutes before first meal and before lunch meal). Starch with breakfast and lunch recommended and preferred with fiber like the oatmeal below or sweet potato with skin.
Breakfast: 1/2 cup cooked oatmeal & 2 eggs (i usually tell clients you need to earn/workout before having carbs but i'm sure this is a whole lot healthier option for 90% of the people we advise that either skip breakfast and back load later or drive through fast food) OR 8 oz almond or soy milk blended with 1/2 cup fruit (berries 6oz. is serving) and vegan or whey protein powder. For Breakfast Grains/higher starch vegetables (cat. 2) 4 oz. cooked – 1 oz. dry
Lunch: Fruit – recommended, but if you prefer to omit, then you must add 4 oz. additional veggies (*pear-shaped bodies need to stick with low glycemic index fruits)
6 oz. veggies, 1 tbsp healthy fat (oil, avocado, nut butter)
4 oz. meat or meat substitute for women (6 oz. for men)
Dinner: 6 oz. veggie and 4 oz meat (6 oz. for men)
Broth/Stock: msg free vegetable, chicken or fish (WHEN FEELING FOGGY BRAINED, SLUGGISH OR TIRED AND YOUR URINE IS PALE YELLOW TO CLEAR THIS IS A MUST FOR SODIUM REPLENISHMENT) PLACE A ½ CUBE IN HOT WATER AND CONSUME WITH A MEAL OR IF DESIRED TAKE NIBBLES OF CUBE WHEN NO HOT WATER BUT CONSUME WITH ROOM TEMPERATURE WATER AVAILABLE)
Side note: I wrote this blog while having my car serviced at the dealership. Staff put out free packaged pastries, granola bars, coffee and tea. I had to all but keep my mouth shut and just snack on my pear and make no judgements (well maybe a little wishing they had planned better.) Also available I had to hear the coke machine and processed snack machine get action as well..lol!
LIVE IN THE MEMPHIS AREA AND NEED TO BE INSPIRED TO GET INTO YOUR BEST SHAPE, EAT HEALTHIER, WORK AROUND INJURIES, NEED MASSAGE THERAPY, ROCK TAPE, CUPPING, OR DETOX BODY WRAPS & DON'T KNOW WHERE TO START OR NEED
TO GET OUT OF THE GYM RUT?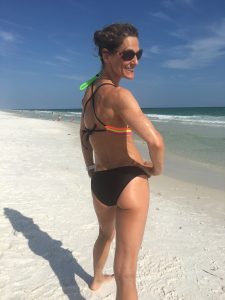 INTERESTED IN OUR
SERVICES AT  552 S. MAIN, MEMPHIS, TN
Tonya Tittle, M.S., ACSM, TPI Level 1 Certified, Rock Tape, Rock Pods (cupping therapy), FMT Basic, Metagenics FLT
Owner/Dir. of Training, Energy Fitness (established 2002)
CLICK HERE FOR A FREE CONSULT FOR OUR PERSONAL TRAINING OR NUTRITION COACHING SERVICES (VALUE $87) OR
GIVE US A CALL AT 901-466-6242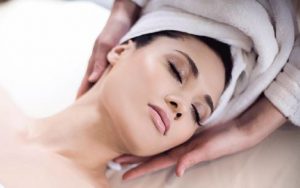 Click  here for information on our Healing Arts Services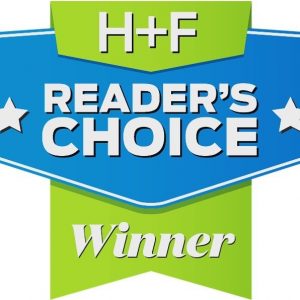 (Massage, Body Wraps, Reiki, Chakra Alignment, Crystal Therapy
We also have all natural spray tanning, facials & KT/Rock Tape taping, Rock Pods (myofacial release).