Is Noise Making Your Body Tense Up? Solutions & Awareness
The personal trainers and massage therapists at Energy Fitness studio see many clients with tense muscles and limited range of motion. During personal training sessions our personal trainers see clients perform or try and perform exercises and it seems that they have tension built up in the shoulders, neck and low back. This tension can be many things but let's discuss the noise of our world and environment for this post.
Have you ever noticed that it's most quiet early in the morning or between the late night hours and morning…well maybe not in Times Square or Vegas. Have you let out a big sigh when the electricity goes out and you realize just how noisy the sounds were you had been enduring?
As you read this post what do you hear? I hear my gas fireplace, traffic, occasional airplanes and Mississippi River barges, birds, hvac kick on and off. Other days when working from home I hear the dreaded leaf blower or other such yard working noises. Later tonight, the day I'm writing this post I will hear my boys ages 14 and 10 being rowdy and in general just loud as well as a wide variety of other noises which will likely increase my stress level if I let it. Instead of hearing my own voice barking cleaning house chores I believe I will write the boys a list they must complete so we can live in harmony. If Mama not happy….then nobody happy right.
Extreme stress can have a lasting effect on your well-being. In some cases, anxiety can cause you to become more sensitive to otherwise normal events, potentially leading to increased anxiety.
That is sometimes the case with anxiety and noise. Depending on your level of stress and anxiety, you may become more sensitive to noise, and loud noises or surprise noises may end up causing more anxiety.
Have kids at home? Boy does this constant noise wear on you when they want you to be judge and jury of their latest fight and can cause you to feel like you just can't think. I swear that many times my kids just like to hear their own voices.They hold it in all day at school and unleash at home. I have such sensitive hearing that I sleep with earplugs (and to swim as I can't stand water in my ears). My dad use to sleep with ear plugs as well as my sister does which makes me think it's genetic.
Another reason that noise issues may result in anxiety is because noises can sometimes be associated with traumatic events. This is known as classical conditioning. If a loud noise or some type of noise became attributed to anxiety something that causes fear or simply anxiety itself, hearing that type of noise may cause you to experience more anxiety.
Also, anxiety can cause people to become more irritable and sensitive in general. Hearing noises may simply cause the person to feel overwhelmed, as though they cannot control their thoughts or the world around them. When I can't hear my own thoughts I become more stressed. Have you ever felt or know someone that feels like all the noises around you makes you feel like you are losing control with the world around you? This can cause the stress response.
Reducing the Anxiety of Noise & Sounds
Exercise: You know it's good for you and your ability to cope with stress increases as well as your chances of hormonal balance, mental stress and boosting your energy levels.
Sleeping & Eating: The body is under stress when you don't get enough sleep or eat healthfully as it's feeling it's under attack.Simply sleeping more isn't going to magically take it away, but they'll drastically reduce the symptoms, which should help you cope with anxiety much more easily. Eating lots of processed food, sugar and alcohol can make your body feel like it's being stressed.
Yoga and Stretching: Breathe out and lengthen those muscles and free the mind of noise in the form of monkey brain and negative mental chatter.
Create new memories and giving back: Go try new things, hobbies, visit art galleries or simply donate your time to feed the homeless or help out a charity. These give your mind a break and can help reduce playing back of things in your mind that are a constant stress point.
Relax: What makes you exhale into calmness? I personally like a steaming hot bath while enjoying a book or show on my ipad. Have you heard of the floating water chambers that cut out all noise?  This sounds heavenly.
Distractions: First go to I think of is those pesky phones and devices we just can't seem to live without. Do you really need to check your email and/or social media 12 times a day or respond to every chime, ding or ring? The best use of my smart watch (garmin fenix 5s) is that it has allowed me to put my phone on vibrate mode and I don't have to hear it beckoning me all day. I put my phone on airplane mode at night. Sure it vibrates to alert me to it's ringing or text messages but a quick glance keeps me stress free as I don't have to locate my phone and rush to answer just for a telemarketer. Your thoughts can be a distraction and may tend to be your enemy when suffering from anxiety. Healthy distractions like stopping to listen to nature or water flowing may allow you to stop focusing on such thoughts and provide an opportunity to calm down.
Get those thoughts on paper and out of your brain: Brain dumping can be a fantastic way to get rid of the noise in your head. By doing this you are keeping your brain from the noise of sorting, organizing, prioritizing tasks. Write down all the things you have to do in a day, in a week, in a month, quarterly and annually. See what you can delegate or hire out and feel relaxed when you have a plan. It's not healthy to try and juggle more than you can handle.
Eco-therapy: Research has proven that connecting with nature can reduce stress and bring about a more calm and vibrant centered and presence awareness.
May you have silence in your day and week and be able to either make some noise reduction changes or improve your coping strategies.
LIVE IN THE MEMPHIS AREA AND NEED TO BE INSPIRED TO GET INTO YOUR BEST SHAPE, EAT HEALTHIER, WORK AROUND INJURIES, NEED MASSAGE THERAPY, ROCK TAPE, CUPPING, OR DETOX BODY WRAPS & DON'T KNOW WHERE TO START OR NEED
TO GET OUT OF THE GYM RUT?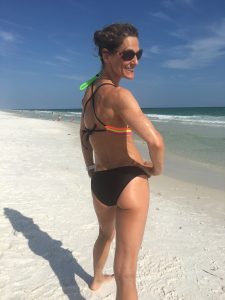 INTERESTED IN 
OUR
SERVICES AT  552 S. MAIN, MEMPHIS, TN
Tonya Tittle, M.S., Owner/Dir. of Training, Energy Fitness (established 2002)
ACSM, TPI Level 1 Certified, Rock Tape, Rock Pods (cupping therapy), Rock Tape Blades & Blades Advanced
FMT Basic, Metagenics FLT
CLICK HERE FOR A FREE CONSULT FOR OUR PERSONAL TRAINING OR NUTRITION COACHING SERVICES (VALUE $87) OR
GIVE US A CALL AT 901-466-6242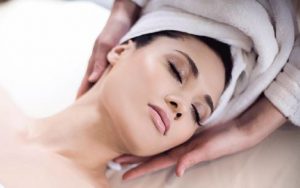 Click  here for information on our Healing Arts Services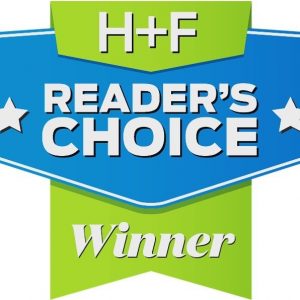 (Massage, Body Wraps, Reiki, Chakra Alignment, Crystal Therapy
We also have all natural spray tanning, facials & KT/Rock Tape taping, Rock Pods (myofacial release). 
How many times