Paqui One Chip Challenge! How Long I Lasted
As a personal trainer and nutrition coach at Energy Fitness I am often telling clients the benefits of different foods, spices and supplements for ones health. Anyone that knows me well knows that I like spicy foods and jalapenos are a must in my condiments door as well as a back up awaiting in the pantry.
Spicy foods are a staple for many individuals diets for enjoyment but also for health benefits. For those that don't enjoy spicy foods you might want to reconsider as recent research has found eating spicy foods actually helps the body function better in a number of ways. From helping individuals get in shape to staving off disease, foods rich in hearty spices can help boost health and improve quality of life. That burning sensation in your mouth might be worth tolerating when it means benefiting from these health benefits.
Here are 5 reasons to go for the spicy:
burn more calories
may help prevent cancer
natural pain relief
heart healthy
releases good hormones like endorphins and dopamine release (the feel good hormone)
I took the #Paquionechipchallenge (https://paqui.com/onechipchallenge/)
@paquichips @onechipchallenge
My husband decided on a whim to purchase the chip in a convenient store during his travels this year. This one chip cost $7.00 and he brought it home all proud that he got something he knew I was bold enough to try. I had to think on it for a while and make sure my stomach was in the right balance to have it. It took me about 3 weeks to finally be in the right mindset and body balance to take the challenge.
The company is so Paqui is so sure that one will be your limit that they've packaged the Carolina Reaper Madness chip singly in foil packets, with one chip inside each coffin-shaped box. (If that doesn't tell you something about how you'll feel after eating it, nothing will.)
Inside this coffin shaped box is this chip containing the"world's hottest chip," which you can find in stores in one-chip packages.. The tortilla chip, which is pitch black features heat from the Carolina Reaper pepper gets an update this year with the addition of scorpion peppers and Sichuan peppercorns (which adds a numbing sensation in your mouth).
The chip's power comes from the pepper used to flavor it: The Carolina Reaper took the helm as the world's hottest pepper in 2013, replacing the Trinidad Moruga Scorpion. The Reaper hits an average of 1,569,300 heat units on the Scoville Scale (though it can be as hot as 2.2 million units). That means that the average Carolina Reaper is more than 190 times hotter than the hottest jalepeño, which clocks in at between 2,500 and 8,000 units on the scale. In other words, it's hot. Insanely, agonizingly hot.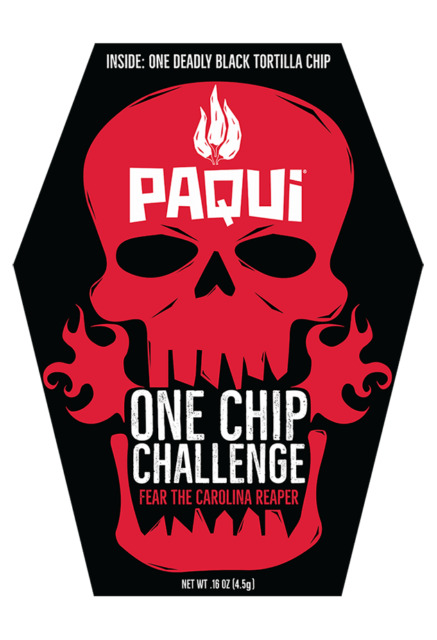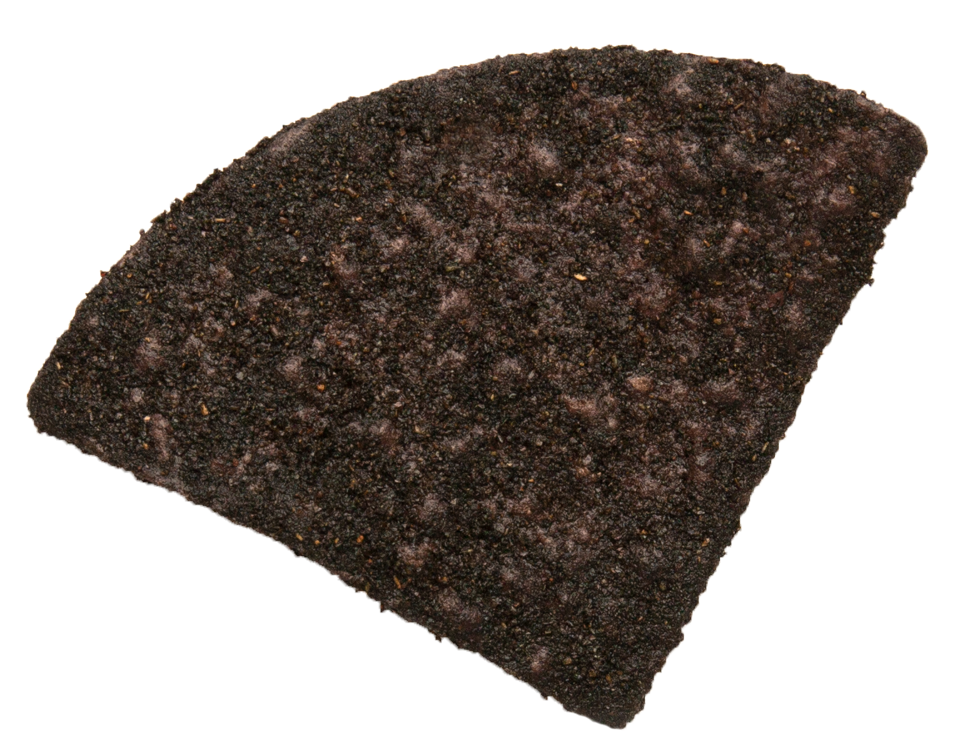 Here's a video of me eating the chip and my reactions: what's up with my ears burning?
Here's a video that made me feel better and laugh about not making it to 5 min as this guy, Akbar Gbajabiamila host of NBC America Nija Warrior. His reaction is intense and comical at the same time. In fact, I believe I lasted longer than he did before drinking or eating something.
My advice is to incorporate more spicy foods into your diet but by all means Don't try the one chip challenge. If you do, have on hand bread, some kind of milk and some nut butter. Oh and oddly my 10 year old offered me a pickle and to my surprise it helped cut the burn. BTW…I paid for this several days post with IBS and was telling my oldest that I told him this would happen which is why I waited so long to do the challenge. This must have lowered my immune system as I very quickly afterwards got an intense sinus infection with chills and fever. Got covid negative tested thank goodness.
GIVE US A TEXT OR CALL AT 901-466-6242 or email us at energymemphis@gmail.com, 552 S. Main, Downtown-Memphis, TN 38103

We are following local covid guidelines as well as maintaining our current disinfectant procedures. You will have to sign a Covid19 release form, wash your hands upon arrival, etc.