7 Stretches That May Reduce Shoulder & Neck Pain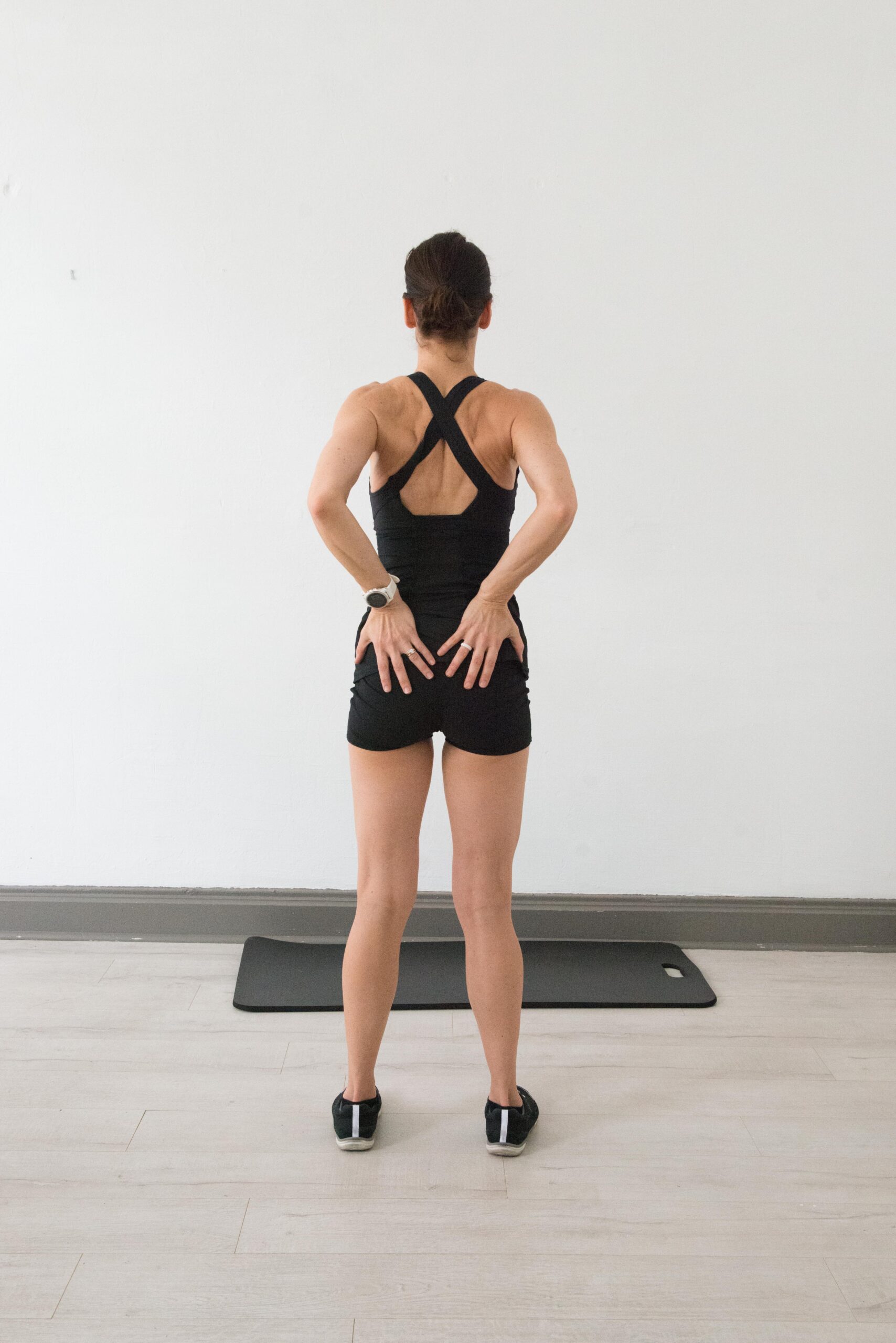 At Energy Fitness our clients often come to us with aches and pains that can be relieved with stretching or exercises. Often pain in one spot is a referral from other tight muscles. We wanted to show you a few of these stretches to give you pain relief or release tension in these areas.
Think about how often we have our hands and arms in front of our body. I know when I drive my husbands truck somehow with the steering wheel being larger, it irritates a very specific spot on both shoulder/neck areas. Since I'm not only an Exercise Physiologist but also a Licensed Massage Therapist I have found that in combination with these stretches I can blade my pec/chest muscles and get almost instant relief because it helps turn down the volume of chest flexion and tension.
What do you do with your arms in front often? Type, Wash dishes, pick up a kid, garden, text on your phone and the list goes on.
Having lots of different go to stretches in your toolbox can keep you in optimal pain free shape to enjoy life and be active. See which ones become your favorites. There will be different times in which you need to hold the stretches so just breathe and be mindful when you need to do stretches more often or hold longer. In general holding a stretch from 10-30 seconds is a good start to at least start doing something. The more consistent you are with the stretches the more functional movement you will have and may not need to stretch for 1-3 minutes. Don't be afraid of doing these stretches multiple times a day and let them become a habit.
The first stretch pictured can be done seated as shown, standing with butt/pelvic tucked under, walking or in bed face up. I like to do this stretch standing without the help of the other arm while finding a wall that allows me to put the front of my elbow against it and push the elbow back whilst in this position. Ideally you might have another person gently push your elbow backwards while you focus on keeping your shoulder blade "back down in it's pocket or better said think of putting your shoulder blade into your back pocket".
Image 2 below is an example of how you can really get more out of this stretch by looking in the opposite direction and slightly up. What you don't see in the picture is that I am doing a repetitive kissing type motion towards the ceiling. This helps to stretch out the neck muscles called the scalenes. Tight scalenes can lead to headaches and neck pain.
Image 3 Stretch can be deceiving as it simply looks like a lat and tricep stretch. If you focus on the elbow area pushing into your neck while pulling with the opposite arm and keeping your chin down you may feel quite the intense base of skull posterior neck stretch.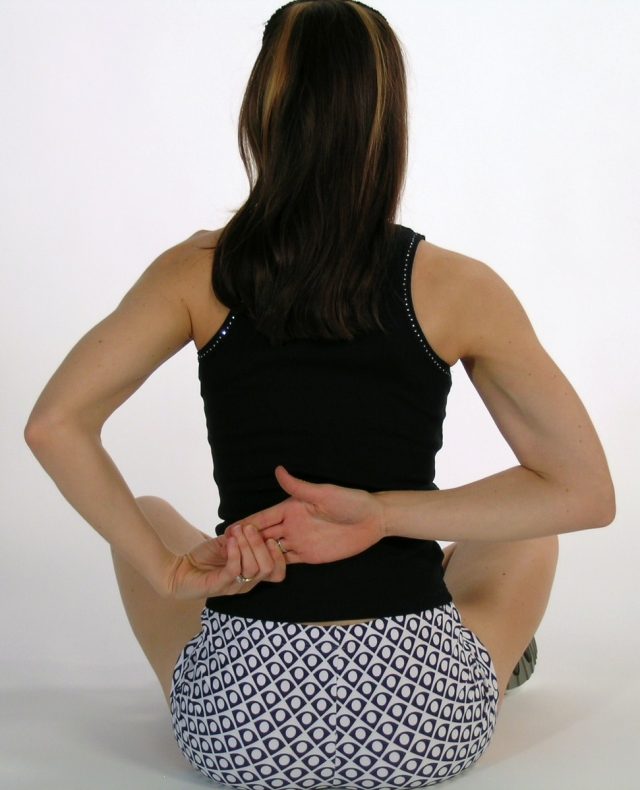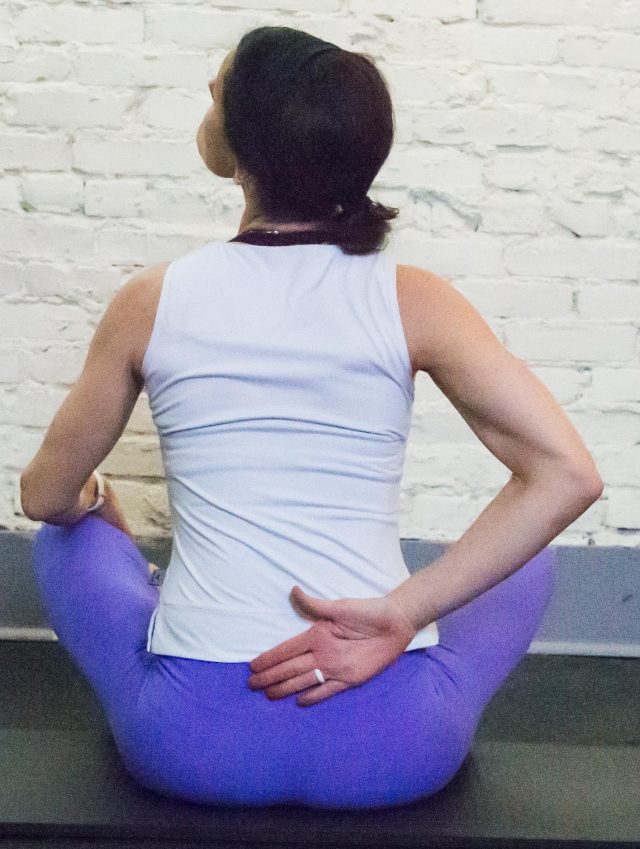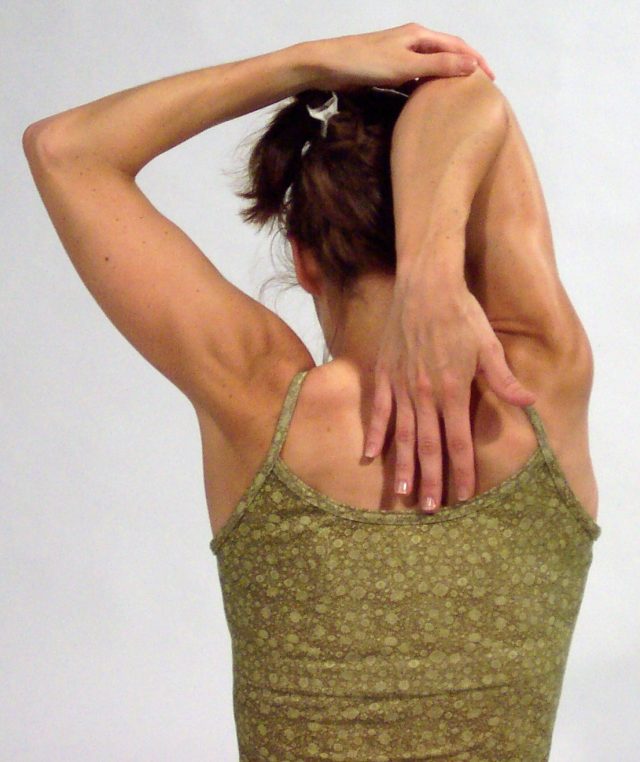 The stretches below are ones that were part of one of my golf certification. Notice the different palms and hands positions. See what you need most as you focus on keeping pelvic tucked under (posterior tilt) all whilst pushing your shoulders away from your ears, head pushed backwards like you are closing a drawer with the back of your head and scapulae (shoulder blades) pushed down. Focus on what range to place your elbows to get the most effective stretch.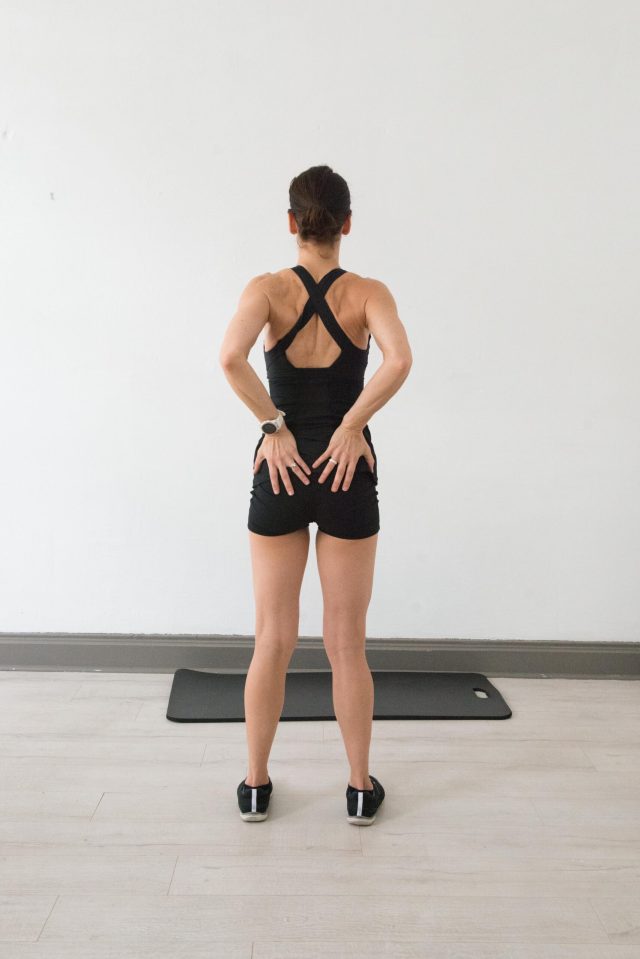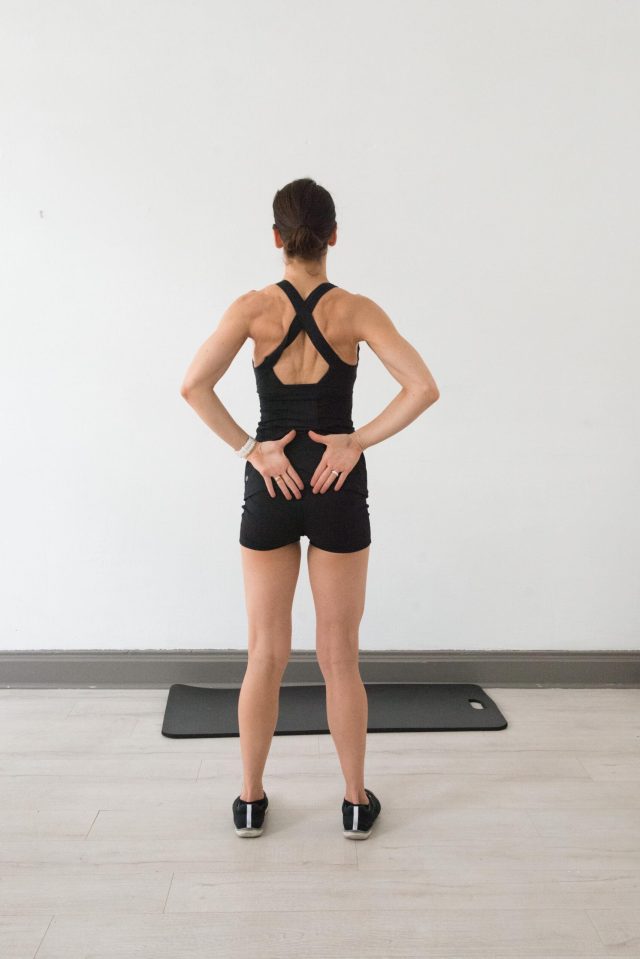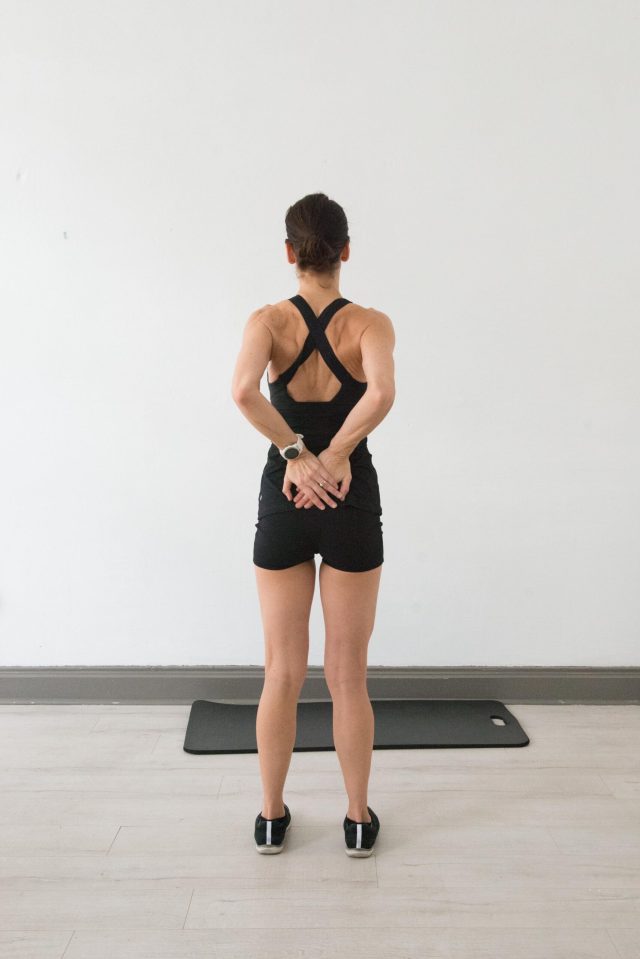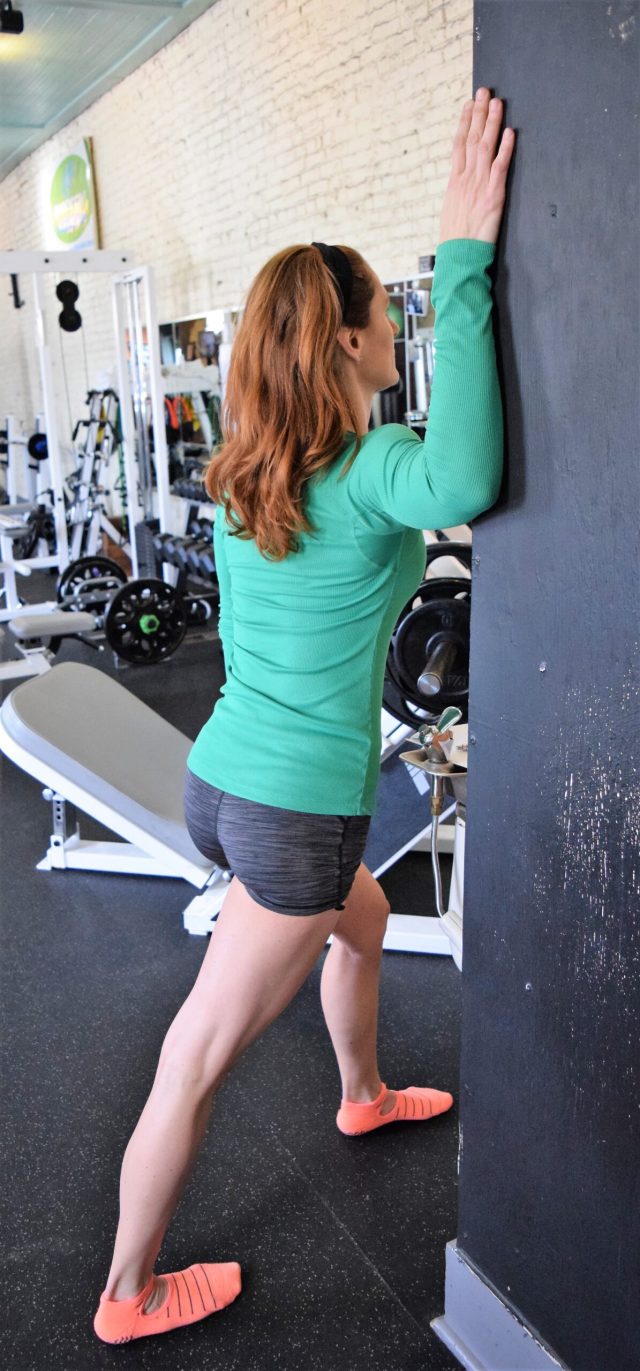 We can't leave out a good chest stretch. This can be done as pictured against a 90 angle wall or taken to the floor on a bench, footstool or ottoman. Focus on keeping chin back, scapula down, shoulders down and away from your ear and rotate hips as necessary to feel stretch. You may have to adjust your arm up or down the wall to find the optimal position.
CLICK HERE IF YOU WANT A FREE VIRTUAL FITNESS CONSULT (VALUE $87) or  of our other services listed above. Just give me a call or text at 901-466-6242 and we can get you started with a functional fitness assessment and a few things to do on your own before the Greenville/Travelers Rest area location is up and running (delays abound and we are working to get open so we can get you on the schedule).
South Carolina Energy Fitness relocated site update: As of 4-3-2022. We are still delayed as it was suppose to be finished with construction at the end of Feb. 2022. I have chosen the color for accent walls and other areas. I painted one coat on the accent walls a vibrant blue yesterday. It looks great. I spent 7 hours on Friday mudding & taping corners for drywall to speed things up a bit. The most difficult thing will be piecing together and gluing the adhesive to the rubber floor we ripped up from Memphis location. These 5 rolls are crazy heavy and some areas were so stuck to the floor shovels and crowbars to get up so there will be some puzzle piecing.
Why put off your fitness…..let's discuss your fitness & nutrition needs. All it takes is a call or text to get the conversation started. Maybe you can be one of the charter clients for South Carolina location, LET'S GET MOVING!
If you haven't had a functional movement assessment with a professional observe the way you move different joints and movements with your hips, shoulders, wrists and spine then how do you know you are doing the most effective strength training, flexibility or cardio program? Hire someone like me to get you on track with a program to help you reduce current pain, eliminate pain, improve your current program or enhance your athletic performance.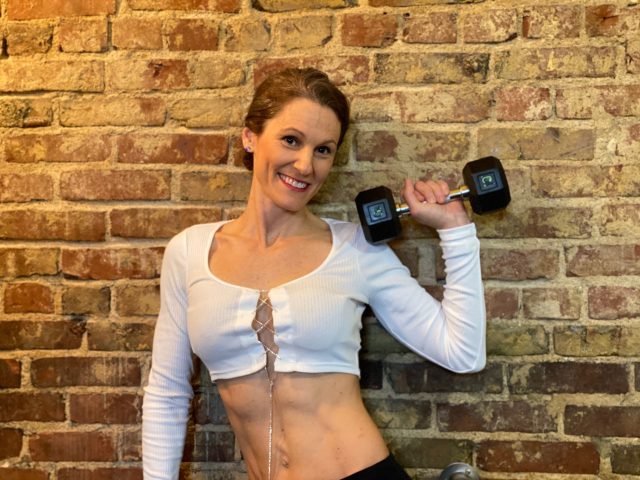 Tonya Tittle, M.S., ACSM, LMT, TPI Level 1
Energy Fitness
Owner/Dir. of Training
(Club 29 Fitness Inc.)