Cancer isn't an excuse not to exercise-2 success stories!
Many clients at Energy Fitness, a personal training studio located Downtown Memphis, come to us with a list of previous injuries, current injuries, or illnesses and we design workout and nutrition programs to help get them get back to optimal health.
In this article we share two such cases with the aim to inspire you & have you question your excuses not to exercise or follow through on your healthier eating. See why clients like to refer to Energy Fitness as a being a functional health and wellness leader in the Memphis area.
Adam Cruthirds, which we met through training his mother Connie, was undergoing chemo treatments, finishing his Senior year in High School and then completed his Freshman year at Rhodes 2016-2017.
Chemo treatments made him weak as well as some new medicine gave him some brain fog which made it difficult to concentrate in college. Test taking was difficult due to the medicine affecting his memory. His cancer (Leukemia) started and was fed by a supplement which seemed innocent–folic acid.
Adam, during his last few months of chemo, starting weight training with us even on days in which he felt weak or stay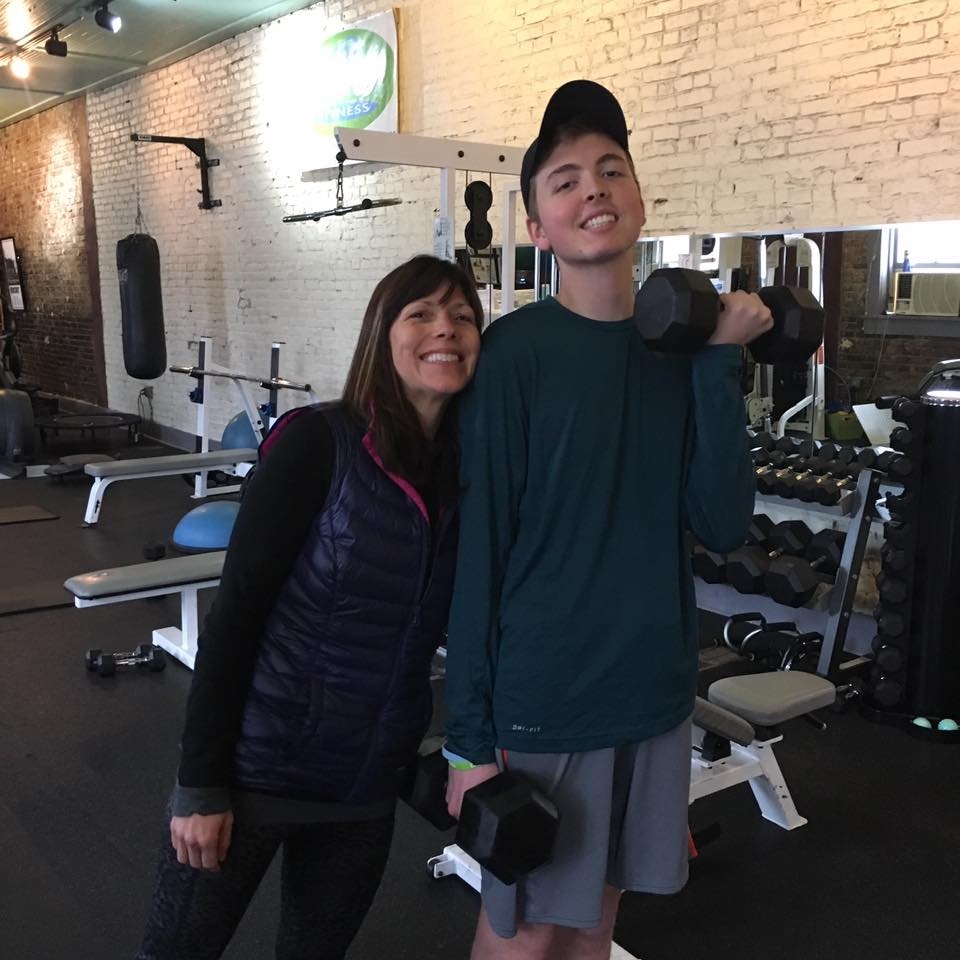 ed up late studying. We would hear some of the excuses a few other clients would give us as to why they couldn't make their workout and think that their excuse was just not up to snuff as they weren't battling cancer. We are so proud of Adam & his brain telling him to keep going…eat healthy…get gentle exercise.
Below is what his mom wrote at my request
as well as a quote from him:
"A year ago, during the toughest time of my life, I discovered Energy Fitness. We moved downtown to be closer to St. Jude when my son had 18 months left of 2 and 1/2 years of almost daily chemo treatment. My body was exhausted and just a few steps left me out of breath and a bit hopeless physically. I feel so much stronger, but what I never expected from this gym was the community of folks there becoming friends and supporters of our family. Many members have joined "Adam's Army" St. Jude Marathon and Bike Teams to support Adam and St. Jude.
Lisa Sanchez-Sullivan now trains Adam 3 days a week to help him rebuild his body post-treatment. And owner and nutritionist, Tonya Tittle, took on the challenge of helping find a protein powder without ingredients that could cause issues for Adam's health in the long run. We had nutritionists all over the southeast looking for the right formula which was not to be found until Tonya decided to design a new protein powder tailored just for Adam's needs! Adam is 19 and just finished his freshman year at Rhodes. It wasn't that long ago that his body at 6 ft tall only weighed 100 lbs. Both of his hips have been rebuilt due to steroid damage, but last week he ran his first 5k without stopping. Lisa is helping him prepare to run the 1/2 marathon during the St, Jude Marathon on Dec. 2. We are so thankful for Energy Fitness. When Adam returns to St. Jude for his next remission check on June 21, St. Jude will be very surprised to see how well and strong he is now in great part thanks to the specialized teamwork of Lisa and Tonya and the support of the people who workout along side of Adam."

Energy Fitness was the only one on his team of health professionals to find him a protein shake that did not contain methionine (a form of folic acid which he needs to avoid post chemo). This was not an easy task. He is happily putting on weight and says the protein shakes taste like dessert.
"Chemo the night before & studying late into the day can't keep me from waking up early and getting stronger with Lisa and Energy Fitness. The way y'all meet my needs effortlessly is so awesome!" Adam Cruthirds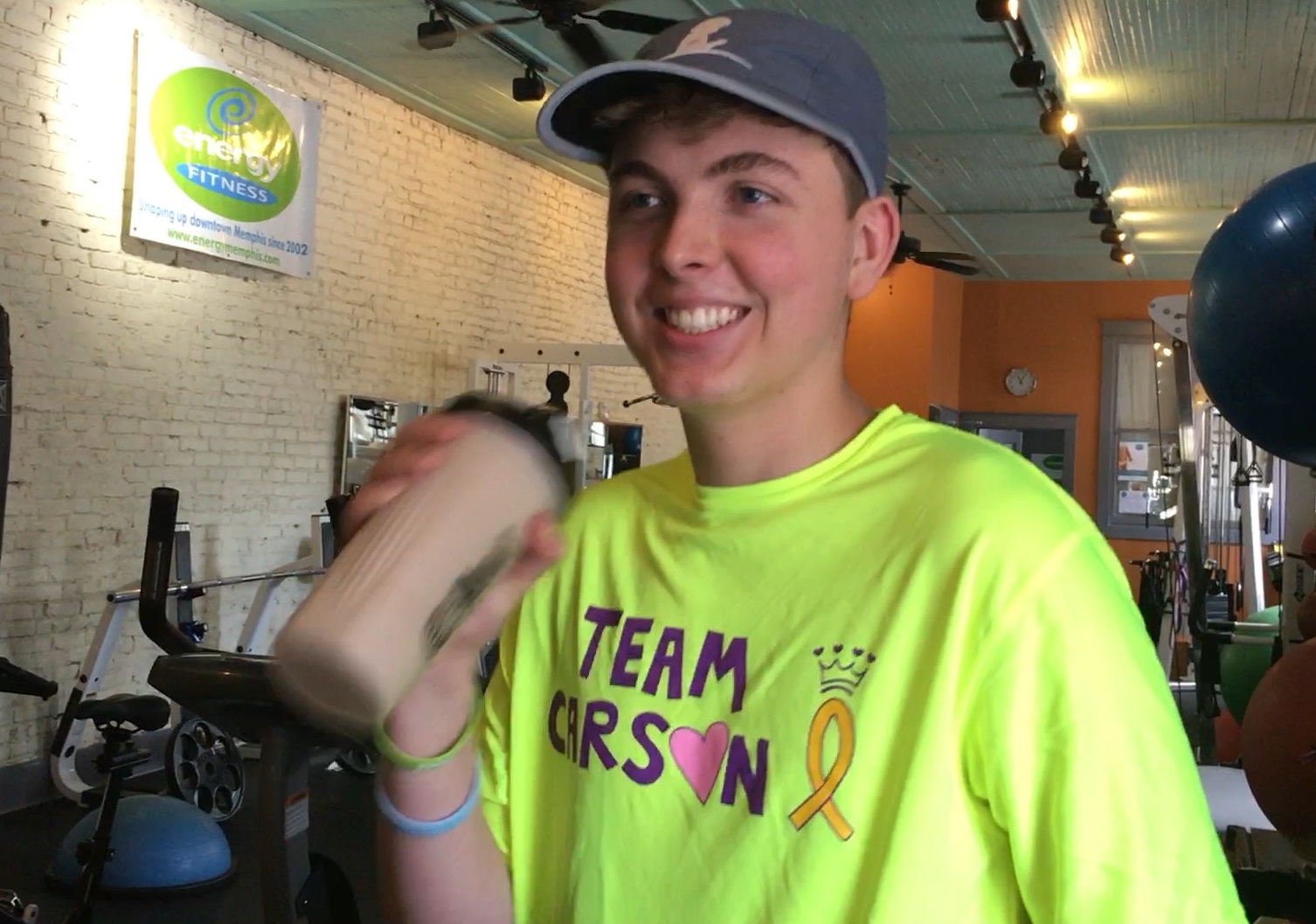 Michele Squires' mental fortitude to return to good health & retain vibrant energy is inspiring.
Michele made me cry when we were filming her testimonial video above as her story is one of strength and courage. She is introspective and just has a "get it done" attitude by not accepting traditional doctors telling her not to workout. She now runs races and is kicking aging on its butt.
As my own boss I don't get written performance reviews, but consider client success stories a much better version as they are life changing and the whole reason I entered the functional health and wellness arena and the reason that Energy Fitness personal trainers have continued to serve Memphis area residents for 15 years and counting.

Are you ready to train your brain and body to develop healthy habits that will last a lifetime? Not a client?
Give us a call at 901-466-6242 or click here to opt in for a
FREE Consult (value $87)

Don't live nearby or travel a lot? Check out our customized online training ($40-$80) here:  Online Customized Training