All about that lace… (shoelace)
Did you know that there are over 50 ways you can lace your shoe to help with comfort and performance? From high arches to a wider foot; here at Energy Fitness downtown Memphis, we have hand selected a few options that can help with some fairly common complaints.
 TOE PAIN
To easily relieve pressure on the toe cap, the loop closest to the toe is connected diagonally to the eyelet at the shoe's ankle so the front is easily adjustable with one quick tug.
String the shoelace through one eyelet closest to the toe.
Take that end and feed it through the opposite eyelet nearest the ankle.
Using the other end, weave the lace across to the other eyelet near the toes.
Continue to criss-cross the laces as usual.
The diagonal lace can be easily lifted to give toes more space.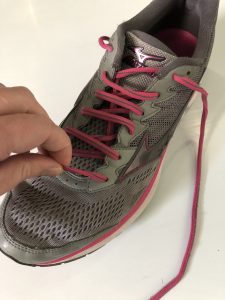 WIDE FOOT
Here's how to give your feet some extra breathing room.
Begin lacing normally with a criss cross.
Next, skip one or two eyelets on both sides.
Continue to skip an eyelet as you move your way up the sneaker.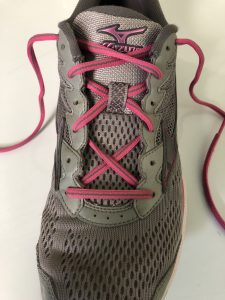 HIGH ARCHES
You'll want to open up the middle of the shoe to give yourself a bit more wiggle room.  This lacing method relieves the mid-foot of pressure to help stabilize your feet for standing, walking and running.
Lace shoe normally starting with a criss-cross.
Keeping each lace on the same side of the shoe, skip an eyelet and weave into the eyelet above it.
Continue to lace the top portion in a criss-cross until you reach the tongue.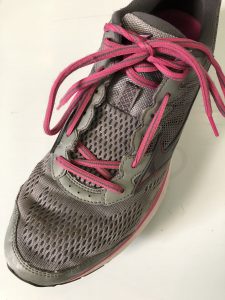 RUNNERS LOOP 
For a truly comfortable instep, make a loop. This allows for a snug fit that will prevent the foot from sliding around inside of the shoe.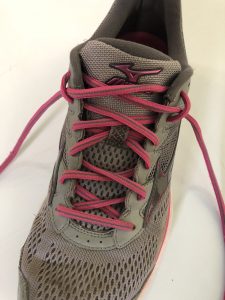 Interested in the services at Energy Fitness? 
Click here for a FREE consult (value $87)
Click here for information on our Healing Arts Services (Massage, Body Wraps, Reiki, Intuitive Healing)
We also have all natural spray tanning, hypnotherapy, past life regression, life between lives and energy work.
Here's how you can reach us:
energymemphis@gmail.com
Voicemail or Text 901-466-6242