A Secret To Smoothing Out Your Tummy, How To Blading
As a personal trainer and licensed massage therapist I can't tell you how many times over the last 30+ years of my fitness career that individuals have either pointed to, poked, lifted up their shirt or spoke about their desire to achieve or have a flatter mid-section. Whatever you wish to call this area as it goes by many names the end goal of getting it to look flatter is still a desire either secret or not. Many say they want it to be flatter but aren't willing to do the work behind the scenes that help support a flatter and toner stomach.
We Recommend Myofascial Blading When Home Remedies Don't Work.
This blading technique in which I am certified by Rock Tape (blading and advanced blading). This technique is also scraping or more scientifically, Instrument Assisted Soft Tissue Mobilization (IASTM) or Graston.
Sometimes home treatments like ibuprofen, laying on a ball, trigger point work, stretching, or using a foam roller don't offer long term relief. That's when we recommend this technique. Of course if you have diabetes, high blood pressure, on blood thinners, bruise easily or have recent (less than 3 months) injury to an area than this is contraindicated for you (means…no!)
Don't Be Afraid of the Name – Blading Makes You Feel Great and can be use in other areas. Don't attempt other areas unless you have been trained or paid a professional and licensed practitioner has shown proper technique. Disclaimer…check with your doctor before treating yourself with the technique.
Soft Tissue Injuries Hold You Back Soft tissue injuries can be debilitating and frustrating. You tend to feel crummy and achy in your muscles. Blading is a form of compression therapy like massage and foam rolling. Cupping is decompression therapy (pulling the tissue away from the body).
By no means is this technique to say eat like crap, don't exercise, eat too big of portion sizes and just do this magic thing! Let's be real people. It's a method to compliment the right direction you can and want to head in towards better health.
Dosage: This can be done every other day or for some everyday depending on the intensity of the session. Use your skin as a guideline looking at visual appearance, tone, sensitivity, etc. Don't just steam roller your body into submission.
CLICK HERE IF YOU WANT A FREE VIRTUAL FITNESS CONSULT (VALUE $87) or  of our other services listed above. Just give me a call or text at 901-466-6242 and we can get you started with a functional fitness assessment and a few things to do on your own before the Greenville/Travelers Rest area location is up and running (fingers crossed by mid-March or at least get you on the schedule).
South Carolina Energy Fitness relocated site update: As of 3-4-2022. Delays abound and can't say I'm being the most Zen about it. I was shooting for finished by end of Feb. 2022 but alas I do not have a completion date. Please send prayers of speedy labor and delivery of the site to us so we can start cranking out some healthier and injury managing clients.  It's a lot to run a business behind the scenes. So looking forward to getting back onsite with clients and feeling the energy of the group and dynamics between clients and trainers in our new space.
Why put off your fitness…..let's discuss your fitness & nutrition needs. All it takes is a call or text to get the conversation started. Maybe you can be one of the charter clients for South Carolina location, LET'S GET MOVING!
If you haven't had a functional movement assessment with a professional observe the way you move different joints and movements with your hips, shoulders, wrists and spine then how do you know you are doing the most effective strength training, flexibility or cardio program? Hire someone like me to get you on track with a program to help you reduce current pain, eliminate pain, improve your current program or enhance your athletic performance.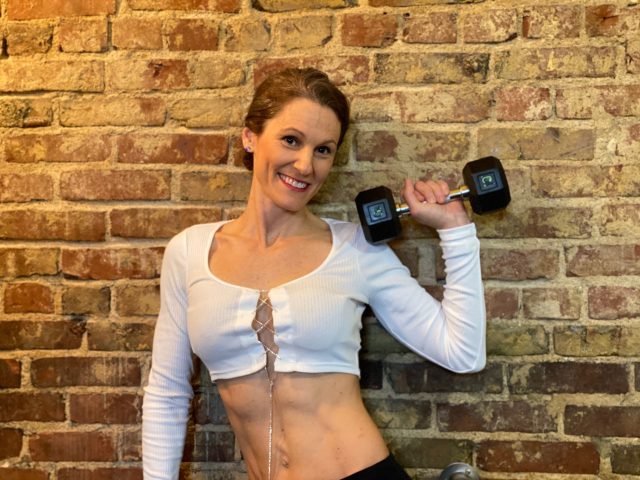 Tonya Tittle, M.S., ACSM, LMT, TPI Level 1
Energy Fitness
Owner/Dir. of Training
(Club 29 Fitness Inc.)