Avoidance Is NOT The Key to Wellness Success…Pick 3
This topic just came into my head as I was contemplating on what this weeks blog post was to be about. Any time we take on new clients over the years it's always interesting what they say in the original consultation and then how they manage to put that into an action plan or NOT!
I'm convinced that individuals that make health a priority will go lengths to fit in a workout or ways to eat healthy even when it's not convenient. So you don't feel 100%! When do any of us ever feel that way everyday? Not me, for sure. Our bodies response to our environment, sleep habits, current stress load and social support or emotional connection can all be part of our success or demise for changing or upgrading our self-care plans.
Some clients need more prompting and teaching about cues and habits than others. We don't need to be all or nothing or an endless roller coaster of good and not so great food and sedentary choices.
I'm often reminded of just how little individuals put on the importance of consistency in a good self care plan. Heck let's say most people are known to dislike their jobs and just go day by day mustering up the energy via bad food, wine, caffeine or other vices just to get through to the next day.
Let's use the analogy of spare change or planting a tree. It's not much or very big at first, but all those things add up in days, weeks, months, years.
What 3 things can you change or modify to get your health and wellness back on track for you to:
REMEMBER THESE ARE THINGS THAT MOTIVATE PEOPLE TO GET STARTED BUT ONLY YOU CAN CONTINUE TO KEEP THE BALL / BODY ROLLING
(metaphorically or actual medicine or stability balls) ……………………….
FEEL BETTER
SLEEP BETTER
ELIMINATE OR REDUCE HEADACHES
MOVE FREEER
BE STRONGER
LOOK LEANER
HAVE GLOWING SKIN
BE MORE HYDRATED
IMPROVE A SPORT
IMPROVE POSTURE
DECREASE BEING WINDED AT MOST SIMPLE ACTIVITIES
HAVE MORE ENERGY
GO ON AN ACTIVE VACATION
GO ON VACATION WITHOUT PLANNING YOUR ACTIVITIES AROUND YOUR NEXT MEAL
DECREASE MEDICATIONS
DECREASE BLOOD PRESSURE
BE MORE CONFIDENT
FIT INTO YOUR CLOTHES JUST HANGING IN CLOSET IN SMALLER SIZES
I will leave you with a current client's comment when asked how is golf game is going. His goal was to move better, have better flexibility and strength and play a respectful game of golf again.
"I have seen improvement in the game.  I did the workouts for a week and had two massages before trying to play.  I was very self conscious playing with two friends because I felt like I was walking like a runway model.  It also felt like my body was in a different position at contact.  As a result, I was unsure whether I was starting the ball on its intended line.  However, I was hitting solid baby draws that finished at or near my targets.  I had two birdies in nine holes."  Brad Jay, 60+
CLICK HERE IF YOU WANT A FREE VIRTUAL FITNESS CONSULT (VALUE $87) or  of our other services listed above. Just give me a call or text at 901-466-6242 and we can get you started with a functional fitness assessment and a few things to do on your own before the Greenville/Travelers Rest area location is up and running (delays abound and we are working to get open so we can get you on the schedule).
South Carolina Energy Fitness relocated site update: As of 4-9-2022. We are still delayed as it was suppose to be finished with construction at the end of Feb. 2022. I have painted first coat color(vibrant blue) for accent walls and painted other areas a shade of white. Had to order a paint mask as those voc chemicals had me down for several days post painting. It looks great. Have a quote for hauling the rubber flooring from storage to the studio. The most difficult thing will be piecing together and gluing the adhesive to the rubber floor we ripped up from Memphis location. These 5 rolls are crazy heavy and some areas were so stuck to the floor shovels and crowbars to get up so there will be some puzzle piecing. Awaiting rough in inspections then plumbing, lighting, hvac, etc.
Why put off your fitness…..let's discuss your fitness & nutrition needs. All it takes is a call or text to get the conversation started. Maybe you can be one of the charter clients for South Carolina location, LET'S GET MOVING!
If you haven't had a functional movement assessment with a professional observe the way you move different joints and movements with your hips, shoulders, wrists and spine then how do you know you are doing the most effective strength training, flexibility or cardio program? Hire someone like me to get you on track with a program to help you reduce current pain, eliminate pain, improve your current program or enhance your athletic performance.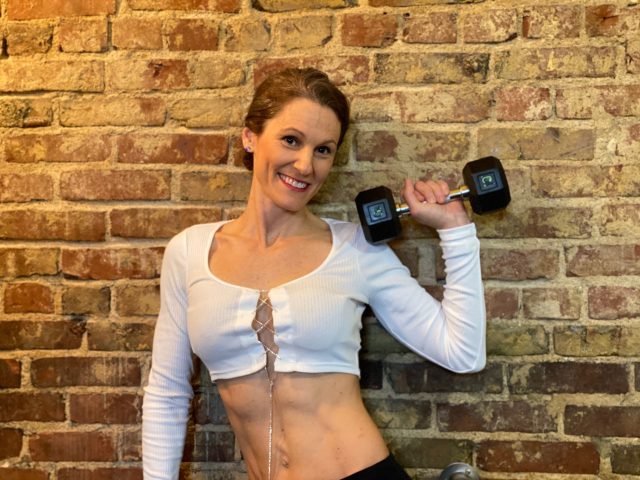 Tonya Tittle, M.S., ACSM, LMT, TPI Level 1
Energy Fitness
Owner/Dir. of Training
(Club 29 Fitness Inc.)