Great Back Exercise & Get Hamstring Flexibility At Same Time
This exercise gives you a great hip hinge isometric hold whilst working the upper back and posterior shoulder. In the video below you can see me using a cable machine with a single handle. The hand position can be palm facing up or down. If you go with the palm facing up variation then you will have to lower the weight. Individuals that tend to have the forward shoulder rotation and issues with posture may wish to start with the palm up variation. Make sure you don't have the rounded mid-back or as I call it "cashew back". You will want to feel a good stretch as you are in the hip hinge position and knees slightly unlocked. The can also be done with a band with an anchor attached to the top of a door. You can do single reps, add a pulse or a 1-3 isometric hold in the down position to keep it working and mix it up for your body and mind. Depending on your goals try for 1-3 sets for anywhere from 10-15 reps. Be sure to rest in between at least 30  – 60 seconds.
Technique tip: ground yourself with your feet, keep knees unlocked, rotate your pelvis so you feel the hamstring stretch, keep back as flat as possible, keep your shoulder blades back in their pockets (shoulders pushed down away from your ears, shoulder blades pressed toward your spine and down towards your buttocks). Breathe!!!
Check it out below:
Why put off your fitness…..let's discuss your fitness & nutrition needs. All it takes is a call or text to get the conversation started. Maybe you can be one of the charter clients for South Carolina location, LET'S GET MOVING, even if it's online for now. Plans to restart construction by the fall 2022. Don't get me started on why we paused as I'm in a constant state of trying to be present.

If you haven't had a functional movement assessment with a professional observe the way you move different joints and movements with your hips, shoulders, wrists and spine then how do you know you are doing the most effective strength training, flexibility or cardio program? Hire someone like me to get you on track with a program to help you reduce current pain, eliminate pain, improve your current program or enhance your athletic performance.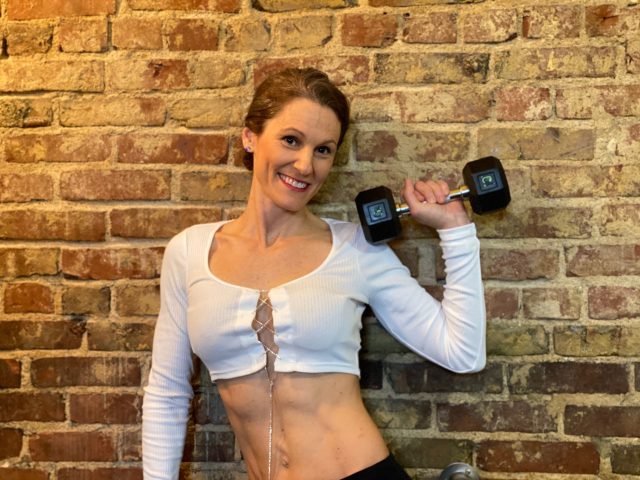 Tonya Tittle, M.S., ACSM, LMT, TPI Level 1
Energy Fitness
Owner/Dir. of Training
(Club 29 Fitness Inc.)