Tired Hands? Check Out These Finger & Palm Stretches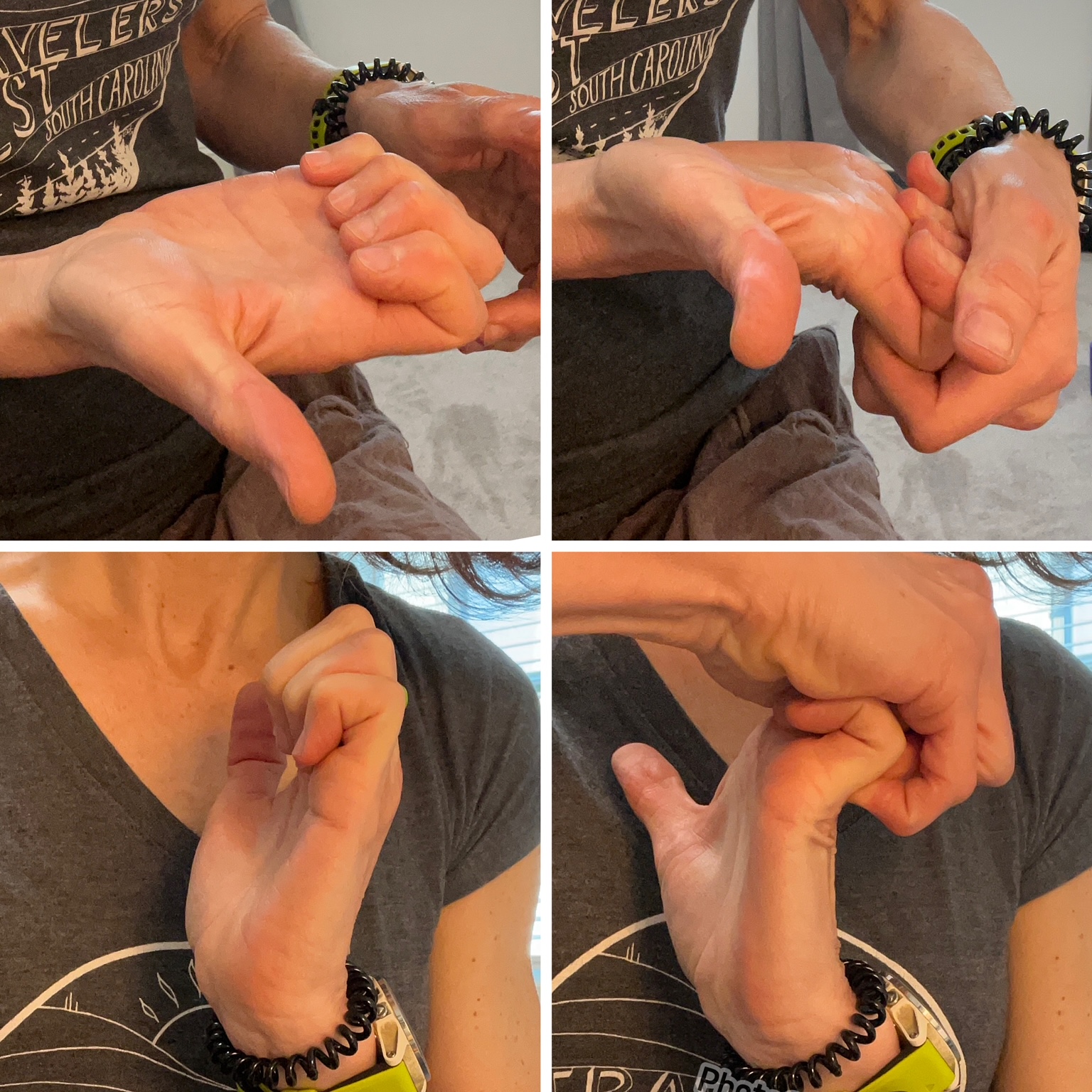 We simply don't spend enough time pampering out hands and feet. In this post I show you 2 stretches for your hands. I did these recently and wanted to share the love. Between gripping dumbbells, handles, leaf blower, planting, chopping veggies, cooking, cleaning, demonstrating exercises for my online personal training clients and massaging 6-10 clients each week my hands have been working hard.
You will notice when you first start doing the stretches that you may not be able to pull the knuckles back very far as it's an intense stretch that gets into your palm side of your hand be sure to open up your thumb as well. You can then chase that stretch with a straight fingers bending stretch. Doing the stretch with your fingers to the ceiling of the hand you are stretching mostly focuses on the fingers. When you point your fingers down then you will additionally get a wrist and forearm stretch. Depends on what you goal or need is as to which one you might perform.
These stretches can easily be done when you are waiting in line, on hold, riding in the car, in the bath, right before you turn out the lights for sleeping, watching a kids sports game, you name it. Usually you want to hold for at minimum 30 seconds or go for multiple sets until you feel a little less discomfort or pain and have increased your flexibility. You can do all fingers together or see if one needs to be held back individually.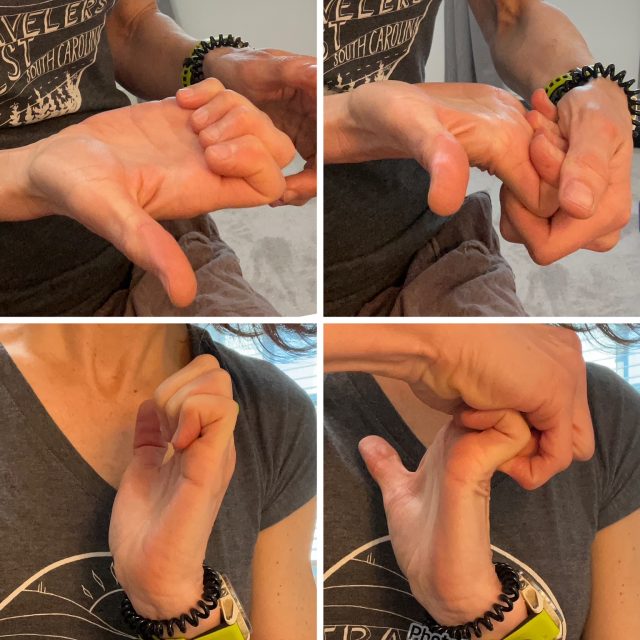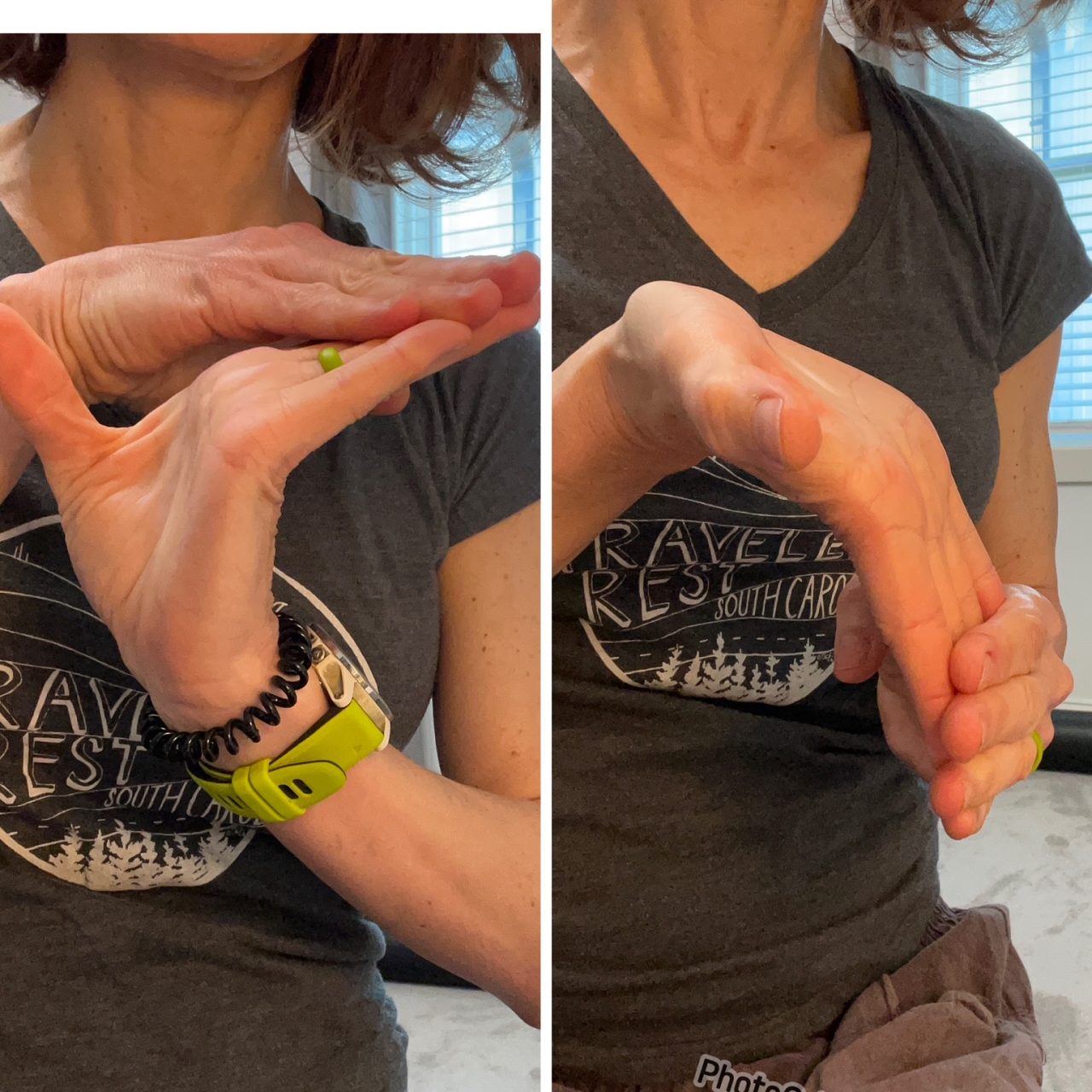 Who else needs accountability and a fitness professional with my over 30 years of experience getting people feeling and looking great? Semi-private 30-minute personal training via zoom twice weekly can get you on track. Choose from 10 session intro package plus functional movement screening or 25 session package.
Invest in yourself!
Get started by CLICKING HERE IF YOU WANT A FREE VIRTUAL FITNESS CONSULT (VALUE $87) or one of our other services listed above. Just give me a call or text at 901-466-6242 and we can get you started with a functional fitness assessment and a few things to do on your own before the Greenville/Travelers Rest area location is up and running.
If you haven't had a functional movement assessment with a professional observe the way you move different joints and movements with your hips, shoulders, wrists and spine then how do you know you are doing the most effective strength training, flexibility or cardio program? Hire someone like me to get you on track with a program to help you reduce current pain, eliminate pain, improve your current program or enhance your athletic performance.
Tonya Tittle, M.S., ACSM, LMT, TPI Level 1
Energy Fitness /Owner/Dir. of Training
(Club 29 Fitness Inc.)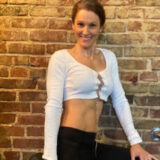 898 N. Hwy 25 Bypass
Greenville, SC 29690 (Travelers Rest area) shooting for June 2023 re-open date!