Someone Turned Me On To Buckwheat Pillows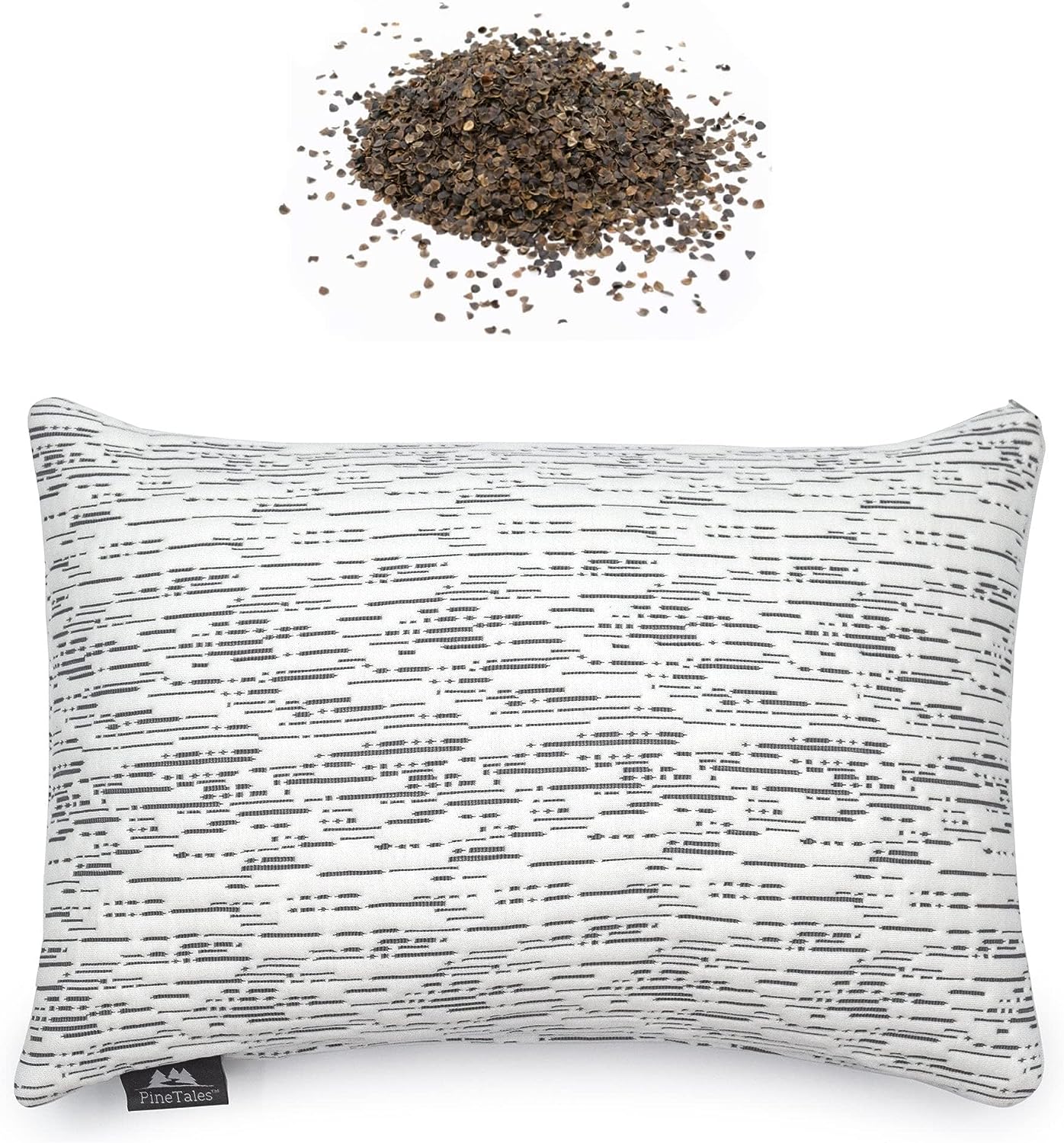 More than a week ago I had a client tell me that for over 15 years she has slept with buckwheat pillows. She said it lasts for 10-15 years. It helps reduce neck pain and align your spine properly. I was intrigued as I have always either slept with no pillow or slept with a rolled up towel with a pillow case over it. I remember she said Pinetales was the brand. I looked up on amazon and it received over 1200 reviews and a 4.5 star rating. Next I searched the internet for reviews and blogs about different brands. Some were noisy, some were smelly and some were too hard. The great news is that you can remove some of the buckwheat and adjust it to your needs. Just don't get them wet. They are also resistant to dust mites and pests. For about $50 I treated myself to such a pillow. So far so good as for me the pillow doesn't move around causing me to move around or toss and turn. I go from sleeping on my back to my left side.
The first night I already had intense neck pain from moving all the heavy fitness equipment and rubber flooring around so it didn't work a miracle that night because I was very restless from the chronic pain. I also didn't take any of the buckwheat hulls out of the pillow which came pretty full and too firm for me. The next night I took about 2 cups out and stored in a double zip plastic bag. The third night was a charm as I took about another 1.5 cups out and then it felt like the correct firmness/softness to my liking.
I purchased the travel size pillow which is only 10×14 because really our heads don't need a monster size pillow in my opinion as it's just that much more size to roll around on.  The cover is made from a combo of bamboo and cotton which regulates your temperature. It keeps my head and spine in place. I am very sensitive to noise so I was a bit concerned when a few reviews talked about the sound of the pillow as pillows aren't suppose to be noisy. I sleep with earplugs I'm so sensitive to sound whilst sleeping and only noticed a little bit of jostling of the hulls when I turned or readjusted the pillow. I find this buckwheat pillow especially comfortable when I read my kindle before bed. I have slept with it for 9 days now and think it's a keeper. While the rest of my family lugs their large pillows around when we travel this will be no problem.
Here's a link to the one I purchased:  https://amzn.to/3qOEzZe (I got the one with Matrix design)
Happy Sleeping! Tonya
Who else needs accountability and a fitness professional with my over 30 years of experience getting people feeling and looking great? Semi-private 30-minute personal training ONSITE or Via zoom twice weekly can get you on track. Choose from 10 session intro package plus functional movement screening or our standard packages from 4.5 months to 12 months (because honestly it's gonna take more than 10 sessions to get you to where you want to be!).
Invest in yourself!
Live in the Greenville or Travelers Rest, South Carolina area? Get started by CLICKING HERE IF YOU WANT A FREE ONSITE or VIRTUAL FITNESS CONSULT (VALUE $87) or one of our other services listed above. Just give me a call or text at 901-466-6242 and we can get you started with a functional fitness assessment.
If you haven't had a functional movement assessment with a professional observe the way you move different joints and movements with your hips, shoulders, wrists and spine then how do you know you are doing the most effective strength training, flexibility or cardio program? Hire someone like me to get you on track with a program to help you reduce current pain, eliminate pain, improve your current program or enhance your athletic performance.
Tonya Tittle, M.S., ACSM, LMT, TPI Level 1
Energy Fitness /Owner/Dir. of Training
(Club 29 Fitness Inc.)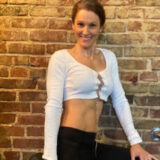 898 N. Hwy 25 Bypass
Greenville, SC 29690 (Travelers Rest area)
WE ARE NOW OPEN ONSITE (AS OF AUG. 23rd, 2023)