Not All Cinnamon Is The Same
Cinnamon is a common spice and it has lots of healthy benefits. Often our clients at Energy Fitness personal training and nutrition coaching studio located downtown Memphis ask for tips and tricks for losing weight. Aside from healthy eating, portion sizes, meal timing and exercise and other nuances we love to push healthy spices and whole food.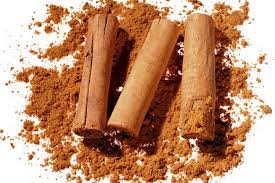 This article explains the differences between Ceylon and Cassia cinnamon. These are two types of cinnamon and both of them are healthy, but one contains a toxin that is harmful if you eat too much of it. Cinnamon has different amounts of a compound called coumarin, which may be harmful to your liver in large doses. The tolerable daily intake of coumarin is 0.1 mg per kg of body weight. Consuming much more than that may cause liver toxicity and cancer. Based on the tolerable daily intake, it is not recommended to consume more than 0.5–2 grams of Cassia cinnamon each day. However, you can eat up to 5 grams (1 teaspoon) of Ceylon cinnamon per day. For your reference 1 level teaspoon is 5 grams. Cassia cinnamon for the same dosage has 225 times more coumarin than Ceylon cinnamon. In rodents, coumarin is known to cause kidney, liver and lung damage. It may even cause cancer. In humans, there are isolated incidents of similar effects. Exceeding the upper limit for coumarin is easily possible if you are consuming a lot of cassia cinnamon. In many cases, just 1-2 teaspoons could bring someone over the daily limit (possible if someone is adding this to a protein shake twice daily or fruit smoothies). I limit my dose to 1/4 to 1/2 teaspoon daily with my shake(s) depending on my workout regimen.
Benefits of Cinnamon:
antioxidant-rich (antioxidants are like the rust scrubbers in your cells reducing the free radicals that cause damage and cause rapid aging or sickness)
benefits blood sugar control, which is important for people with diabetes
may reduce blood sugar spikes, increase insulin sensitivity and improve metabolic markers associated with insulin resistance
several of cinnamon's bio-active compounds appear to block a protein called tau from accumulating in the brain. This is important, as tau buildup is a characteristic of Alzheimer's disease
Ceylon has far less potential to cause harm when consumed regularly
Cinnamon can be used to reduce the glycemic index of a meal up to 29% according to Tim Ferriss and his book the 4 Hour body.
Cassia Cinnamon tends to be a dark brown-red color with thicker sticks and a rougher texture than Ceylon cinnamon and is considered lower quality. It is very cheap and is the type most commonly consumed around the world. Almost all cinnamon found in supermarkets is the cassia variety. It typically comes from Eastern & Southern Asia. Cassia has long been used in cooking and in traditional Chinese medicine. Roughly 95% of its oil is cinnamaldehyde, which gives cassia a very strong, spicy flavor.
Ceylon, or "true cinnamon," is a product from Sri Lanka and southern parts of India. Ceylon is tan-brown in color and contains many tight sticks with soft layers. These features provide a highly desirable quality and texture. This type of cinnamon is less common and has long been prized as a cooking spice. It is quite expensive compared to the more common cassia variety. It has a delicate and mildly sweet flavor suitable for desserts.
Bottom line: If you regularly eat a lot of cinnamon or take a supplement that contains it, then it should be Ceylon and not cassia. At the end of the day, Ceylon cinnamon is better quality and much safer. Go through a lot? After the research for this blog post I am making the switch to Ceylon cinnamon and purchased a pound online.
LIVE IN THE MEMPHIS AREA AND NEED TO BE INSPIRED TO GET INTO YOUR BEST SHAPE, EAT HEALTHIER, WORK AROUND INJURIES, NEED MASSAGE THERAPY, ROCK TAPE, CUPPING, OR DETOX BODY WRAPS & DON'T KNOW WHERE TO START OR NEED TO GET OUT OF THE GYM RUT?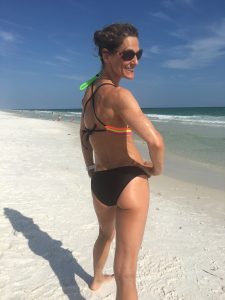 INTERESTED IN OUR
SERVICES AT  552 S. MAIN, MEMPHIS, TN
Tonya Tittle, M.S., ACSM, TPI Level 1 Certified
Owner/Dir. of Training, Energy Fitness (established 2002)
CLICK HERE FOR A FREE CONSULT FOR OUR PERSONAL TRAINING OR NUTRITION COACHING SERVICES (VALUE $87) OR
GIVE US A CALL AT 901-466-6242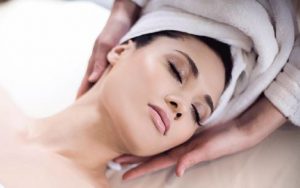 Click  here for information on our Healing Arts Services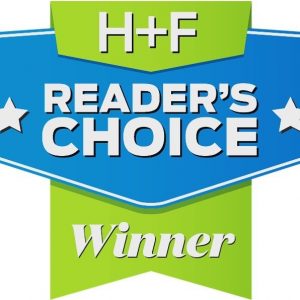 (Massage, Body Wraps, Reiki, Intuitive Healing, Astrological/Birth Charts).
We also have all natural spray tanning, facials & KT/Rock Tape taping.