Happy 20th Anniversary to Energy Fitness! Thanks to many peeps
Wow, what a journey and a blessing to hit a second decade and counting of helping others with their health and wellness. June 6th marks when Energy Fitness was conceived on paper with an opening in Memphis back in 2002.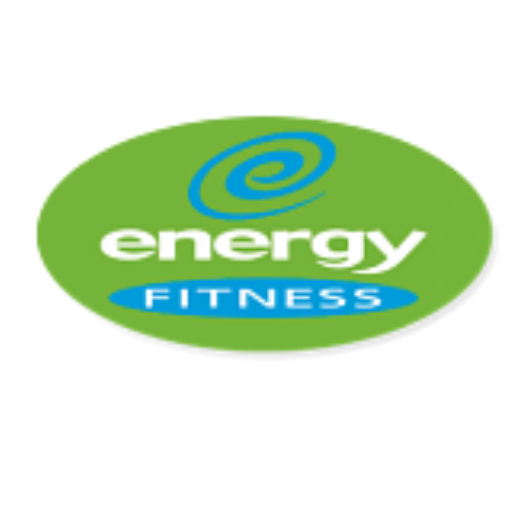 Cheers to another 20 Years
Thanks to all including my husband, my previous staff, clients, accountants, lawyers, many vendors, continuing education providers, software developers, equipment salesman, cleaning crews, and many others I may have missed. It truly takes a team to make a business a success.
I may be the face behind Energy Fitness; however, it couldn't have been done without much support along the way. I have learned to adapt and how to be patient to meet the clients where they are in order to create lasting change and have a more gentle approach with staff. For the 1st year we did private sessions only and for one hour. Adapting and switching to 30 minute semi-private personal training sessions and including nutrition is where we really saw clients thrive and enjoy the accountability even more. Having a proven method of training and customized client workouts based on client goals, functional movement screenings and assessments, nutrition coaching and accountability is what makes Energy Fitness a brand to love and trust!
I love what I do and how I help people transform their lives into a healthier way of living even if it takes some longer to get bonked on the head with my coaching and tips. You can't get advice from social media from people that don't have fitness degrees, certification and experience with working with a range of different body types, injuries, health conditions and personalities. You need to do what is customized for where YOU are right now and create a roadmap to get YOU there injury free and safely.
Humor me for a timeline especially for those that don't know our 20 Year History:

August 2002 opened at 265 S. Front Street. This location was only a block from the historic Beale Street in Memphis. Here for 4 years then needed larger space.
February 2006 signed leased at 552 S. Main Street. 6 months of construction to moved in Sept. 2006. A larger facility in the unique South Main Historic Arts District. Trolley and Train station located out front door. Located 1 mile from Beale Street.
February 2020: Two weeks before Covid Shutdown told clients Energy Fitness was relocating to South Carolina as Mark Tittle (My husband and 50% owner) accepted a new sales territory with his job and it was time to be near his family, closer to outdoor adventures and closer to beaches!
March 2020: Started offering Online Personal Training without missing a beat. You gotta adapt to stay in biz! This and our online platform for fitness and nutrition programs is how Energy Fitness has continued to operate without an onsite facility.
June 2020 Tittle family relocated to Greenville, South Carolina (Travelers Rest area) Base of the Blue Ridge Mountains and 45 minutes from Ashville, North Carolina, 2 hours from Atlanta & Charlotte, about 4 hours from Charleston and Hilton Head Beaches.
September 2020 Tonya started Massage School in South Carolina whilst still running the biz from afar and online clients.
February 2021 After 15 years at this location we relocated remaining contents, equipment from onsite Energy Fitness location Downtown, Memphis to Greenville, South Carolina in to 2 different storage units. That's a lot of heavy equipment to move & expensive. Whew!
March 2021- Tonya finished Massage School in South Carolina and passed licensing exam Mid-April with the goal of helping our clients manage previous injuries or be injury free longer. This helps by keeping physical therapy appointment to a minimum for clients if an ache or pain is caught soon enough. Keep in the game, ya'll!
April 2021 Found potential new onsite location, worked on lease agreement with lawyer and landlords.
August 14th, 2022 Signed a lease at 898 N. Hwy 25 Bypass, Greenville, S.C. barely outside the Travelers Rest, SC city limits and only a mere 1/2 mile from my our house. So convenient!
Mid-September 2021 start construction with initial contractor and sign loan for building improvements
End of April 2022 Energy Fitness has been under construction for 7 months and no permits. Constructed halted.
May 2022 I applied and received initial permit, architect proposal and awaiting estimate from new contractor
Late 2022…………Send good vibes we will be open and become the go place for individuals wanting to change their lives with our personal training, nutrition coaching and massage therapy services.
To improve your health or get some health-based business advice, visit Energy Fitness today.
Who else needs accountability and a fitness professional with my over 30 years of experience getting people feeling and looking great? Semi-private 30 minute personal training via zoom twice weekly can get you on track. Choose from 10 session or 25 session package. invest in yourself.
Get started by CLICKING HERE IF YOU WANT A FREE VIRTUAL FITNESS CONSULT (VALUE $87) or one of our other services listed above. Just give me a call or text at 901-466-6242 and we can get you started with a functional fitness assessment and a few things to do on your own before the Greenville/Travelers Rest area location is up and running.
Why put off your fitness…..let's discuss your fitness & nutrition needs. All it takes is a call or text to get the conversation started. Maybe you can be one of the charter clients for South Carolina location, LET'S GET MOVING!
If you haven't had a functional movement assessment with a professional observe the way you move different joints and movements with your hips, shoulders, wrists and spine then how do you know you are doing the most effective strength training, flexibility or cardio program? Hire someone like me to get you on track with a program to help you reduce current pain, eliminate pain, improve your current program or enhance your athletic performance.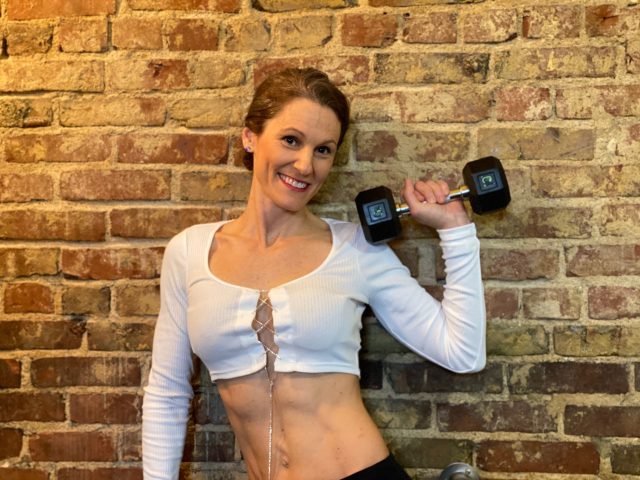 Tonya Tittle, M.S., ACSM, LMT, TPI Level 1
Energy Fitness
Owner/Dir. of Training
(Club 29 Fitness Inc.)