Pineapple Juice To Decrease Inflammation & Recovery Time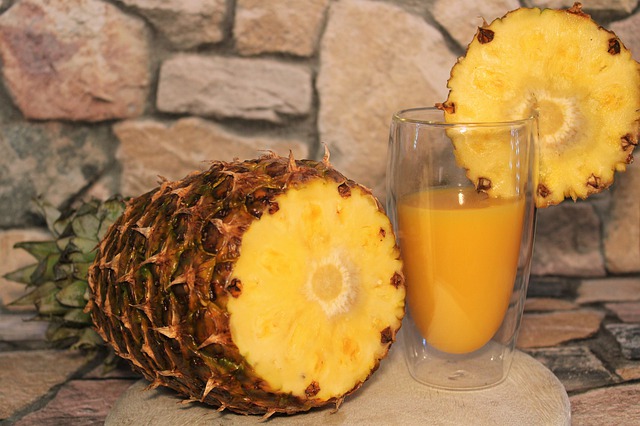 How many of you remember having your wisdom teeth taken out, if at all? I do. It was my freshman year in college during spring break I think. I just know that I had to go back to college as I had an exam in Western Civilization class. I must have been kind of out of it  because the teacher asked If I needed a moment outside in the hall. It was one of those blue book essay exams. The teacher had no patience with me and he was an odd man in my opinion. I finally had to tell him that I was on pain meds for my wisdom teeth removal. He seemed a little more understanding after I told him that instead of him thinking I might have been hungover from the night before by the way I was acting.
Now it's time for my oldest son to have his out. We were at the consult appointment where the doctor tells us how the procedure will go as well as pre and post op care. My son asked if drinking pineapple juice helped with the swelling and recovery. The doctor said that he has not heard or can verify the social media topic that has been going around for about six months. I said if so it must be the bromelain enzyme contained in pineapple.
We got in the car and my son of course started googling like crazy to find research for himself. He found and read some entries that did indeed support the consumption of pineapple juice before and after surgery. Of course he has to cut off liquid and food consumption at midnight pre-surgery but hes' gonna go for it. When he read the part about the bromelain enzyme I said "boom your mother know her nutrition!" You know kids need to test your knowledge and often it seems. Sometimes I have to say "I'm not wikimom!".
Bromelain is a generic name given to proteolytic enzymes found in vegetable tissues such as peel, stem, fruit and leaves of the Bromeliaceae family, including pineapple (Ananas comosus).
If you google it, you are likely to find looks of abstracts and scientific articles and unless you have the patience and understanding of how to read research you may be more confused. I took the liberty of doing that research for you and came to the conclusion that yes, pineapple may help you recover faster not only from working out which I have said for years but also with swelling from surgery, respiratory issues, burns, frostbite, dead tissue from ulcers and possibly anti-spreading or growing of tumors and aid the digestion of meat.
The main advantages of using pineapple proteases, when compared with other plant proteases, is that the enzyme is not present in the early stages of fruit development, but its level increases rapidly, keeping high until maturity, in which a small decrease occurs (Maurer 2001). Despite the decline in proteolytic activity during maturation, the pineapple is the unique fruit that has relatively high protease concentration in the matured stage. In other fruits, such as fig and papaya, high levels of ficin and papain are only found when the fruits are green, and as the fruits become mature, the protease concentration virtually disappears (Bartholomew 2003).
Caution:
Bromelain may affect blood clotting. Therefore, people who take blood thinners should eat pineapple in modest amounts. People without an allergy or diabetes, eating too much pineapple — more than a few servings per day — may have unintended side effects.
Need to speed up ripening? Maybe you already know to do this for avocados but for your too-green pineapple, place it in a paper bag. Placing a banana in the bag as well may speed up the process. The bag traps ethylene gas emitted by the fruit and accelerates ripening.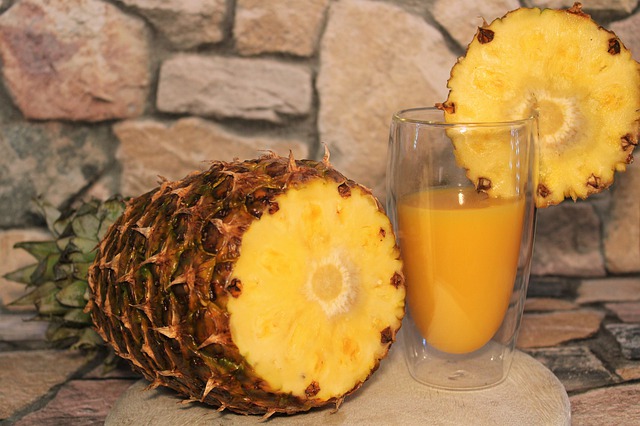 PINEAPPLE NUTRITION
1 cup of fresh pineapple

Calories: 83
Fat: 1.7 grams
Protein: 1 gram
Carbs: 21.6 grams
Fiber: 2.3 grams
Vitamin C: 88% of the Daily Value (DV)
Manganese: 109% of the DV
Vitamin B6: 11% of the DV
Copper: 20% of the DV
Thiamine: 11% of the DV
Folate: 7% of the DV
Potassium: 4% of the DV
Magnesium: 5% of the DV
Niacin: 5% of the DV
Pantothenic acid: 7% of the DV
Riboflavin: 4% of the DV
Iron: 3% of the DV
Pineapples also contain trace amounts of phosphorus, zinc, calcium, and vitamins A and K.
Who else needs accountability and a fitness professional with my over 30 years of experience getting people feeling and looking great? Semi-private 30 minute personal training via zoom twice weekly can get you on track. Choose from 10 session or 25 session package. invest in yourself.
Get started by CLICKING HERE IF YOU WANT A FREE VIRTUAL FITNESS CONSULT (VALUE $87) or one of our other services listed above. Just give me a call or text at 901-466-6242 and we can get you started with a functional fitness assessment and a few things to do on your own before the Greenville/Travelers Rest area location is up and running.
Why put off your fitness…..let's discuss your fitness & nutrition needs. All it takes is a call or text to get the conversation started. Maybe you can be one of the charter clients for South Carolina location, LET'S GET MOVING!
If you haven't had a functional movement assessment with a professional observe the way you move different joints and movements with your hips, shoulders, wrists and spine then how do you know you are doing the most effective strength training, flexibility or cardio program? Hire someone like me to get you on track with a program to help you reduce current pain, eliminate pain, improve your current program or enhance your athletic performance.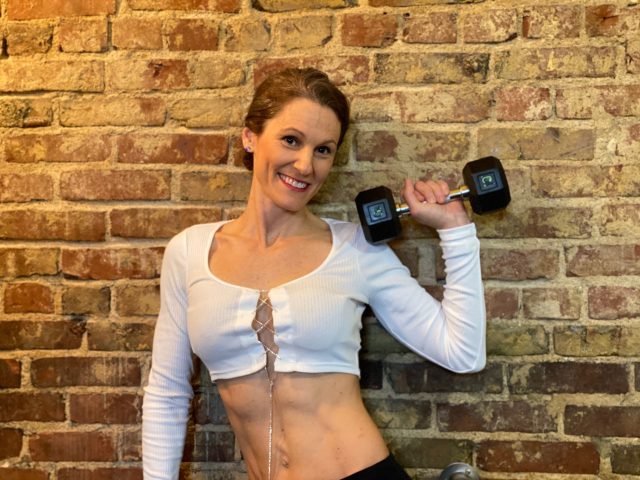 Tonya Tittle, M.S., ACSM, LMT, TPI Level 1
Energy Fitness
Owner/Dir. of Training
(Club 29 Fitness Inc.)