We are all deficient in this 1 important mineral!
Deficiency in this one mineral can lead to:
interrupted sleep
hormone imbalance
a deficiency in other minerals, like potassium and calcium
osteoporosis
low energy
toxicity in the cells
arteries eventually becoming "calcified"
muscle spasms (restless legs)
anxiety & depression
high blood pressure
brain fog
Have you figured it out?
It's magnesium. It's responsible for over 350 necessary reactions in your body.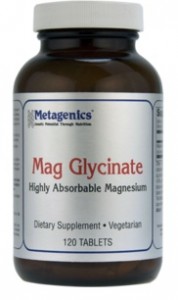 It is estimated that at least 80% of the population (possibly more like 95+%). Why are we all so deficient in it? There are several factors that are attributed to the overwhelming magnesium deficiency.
These include:
a diet with too much calcium and too little magnesium
decreased magnesium levels in the soil, which lead to less in our food
fluoride use in tap water inhibits utilization of magnesium within the body
high consumption of sugar and caffeine
excess stress
Normally Energy Fitness suggests a supplement in the form of a capsule, powder or pill such as Mag Glycinate from Metagenics (highly absorbable magnesium) $25.95+tax (120 tablets) or $46.95+tax (240 tablets) Free shipping on all orders over $49, 20% off first orders and 10% off recurring orders. 
Keep in mind you may be or know someone with a high fiber diet or a sensitive stomach that can't handle taking this supplement via the digestive everyday as it can relax the bowel system to much. An alternate method to get this mineral into our bodies throgh our largest organ (our skin,transdermally/topically). Magnesium is surprisingly well-absorbed through the skin and has a high bio-availability since it bypasses the digestive system and the kidneys. (This is also why Epsom salt baths are so good for sore muscles!)
Topical Magnesium Oil Spray Suggested Use:  Spray 2-5 times onto the skin and massage the area. It may feel slightly oily immediately after application, but it is not actually an oil and will absorb quickly. In some instances, a white residue may form around the application areas; this is just leftover salt that can be wiped off. (I highly recommend not spraying on areas that were recently shaved or waxed as it may sting a little).
We have a few bottles in stock at Energy Fitness in our small pro-shop in a convenient spray bottle if you don't have time or desire to make your own Magnesium Spray recipe listed below. They are $11 for an 8oz spray bottle.

You can even make your own topical spray! Check out the recipe below from Wellness Mama.
Magnesium Oil Spray Ingredients
1/2 cup Magnesium Chloride Flakes
1/2 cup distilled water
A glass bowl or glass measuring cup
A glass spray bottle
Magnesium Oil Spray Instructions
Boil the distilled water. It is important to use distilled to extend the shelf life of the mixture.
Place the magnesium chloride flakes in the glass bowl or measuring cup and the pour the boiling water over it.
Stir well until completely dissolved. Let cool completely and store in the spray bottle. Can be stored at room temperature for at least six months. I keep in my bathroom to use daily.
Looking to add this mineral with good nutrition? Here are the Top 10 Magnesium Rich Foods.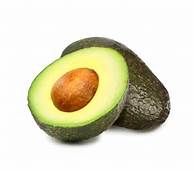 #1 Spinach 1 c: 157 mg (40% DV)
#2 Chard 1 c: 154 mg (38% DV)
#3 Pumpkin seeds 1/8 c: 92 mg (23% DV)
#4 Yogurt or Kefir 1 c: 50 mg (13% DV)
#5 Almonds 1 oz: 80 mg (20% DV)
#6 Black Beans ½ c: 60 mg (15% DV)
#7 Avocado 1 medium: 58 mg (15% DV)
#8 Figs ½ c: 50 mg (13% DV)
Send us questions or comments on this post or suggest a topic you want to know more information about to energymemphis@gmail.com.
Not a client yet and live in the Memphis area? Click here for a FREE Consult (value $87) or call 901-466-6242.
Check out our customized online training ($40-$80) here:  Online Customized Training