Runnin' My Mouth on Podcast as Guest With Former Trainer Karli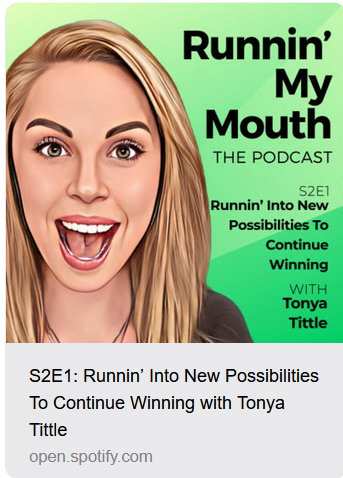 As a business owner that hired and fired both trainers and clients in our 19 years in Memphis, TN this former trainer has a special place in my heart. We have stayed in contact via social media and had a chance to catch up last year when she asked me to be a guest speaker on her podcast. I met her when she was a student at Rhodes College in Memphis when she just knocked on Energy Fitness door asking for a job. She's a New York/Jersey gal by heart but with an innate southern gal charm that wants to love everyone. Memphis was her first experience living in the South. Her zest for life, abounding energy and positive mindset are a few of my favorite things about her.
One of my favorite things she said has stuck with me for many years which we touch on in this podcast is how she described Energy Fitness. She said that Energy Fitness has an unparalleled culture. She compares all work experiences with how my company treated clients and staff with open arms, non-judgmental and accepting environment. I can't tell you how much this just makes my heart sing.
Some of you may remember this blonde smart, fit & cute gal. She's a wife, mother and biz owner now and we had a great time catching up and covering different topics that you might find interesting to listen in. I personally don't listen to a lot of podcasts so I get if you pass on this. Sometimes it is great to get some nuggets of inspiration, hear some friendly voices and how keeping a positive attitude and good healthy habits can keep you on the road to better health. You can find her on instagram or facebook @irondiamondfitness
The podcast is on the spotify platform so you may have to log on.
Podcast: Runnin' Into New Possibilities To Continue Winning With Tonya Tittle (Season 2 Episode 1)
Who else needs accountability and a fitness professional with my over 30 years of experience getting people feeling and looking great? Semi-private 30-minute personal training via zoom twice weekly can get you on track. Choose from 10 session intro package plus functional movement screening or 25 session package.
Invest in yourself!
Get started by CLICKING HERE IF YOU WANT A FREE VIRTUAL FITNESS CONSULT (VALUE $87) or one of our other services listed above. Just give me a call or text at 901-466-6242 and we can get you started with a functional fitness assessment and a few things to do on your own before the Greenville/Travelers Rest area location is up and running.
If you haven't had a functional movement assessment with a professional observe the way you move different joints and movements with your hips, shoulders, wrists and spine then how do you know you are doing the most effective strength training, flexibility or cardio program? Hire someone like me to get you on track with a program to help you reduce current pain, eliminate pain, improve your current program or enhance your athletic performance.
Tonya Tittle, M.S., ACSM, LMT, TPI Level 1
Energy Fitness /Owner/Dir. of Training
(Club 29 Fitness Inc.)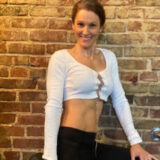 898 N. Hwy 25 Bypass
Greenville, SC 29690 (Travelers Rest area)