Have You Tried Eating Veggies 1st, Protein 2nd & Carbs Last?
This is a hack for losing weight, reducing blood sugar spikes and proper meal timing/planning. Just think of the times you have had a salad before a meal. It gives your body a chance to take in fiber and slow the absorption when you finally get to the carbohydrate section of your meal.
Remember it was my birthday last week. I polished off those cakes but used the principles of eating veggie first, protein second then carbs. I got on the scale and I do not try to lose weight and darn it I was down 2 lbs. You can be to thin but most people don't like to hear the "I can't gain weight!" woe's from thin people.
So let's talk meal timing in general. Not only should you time when you eat certain "macros / nutrients" but this post is about the order of them going in your mouth and ultimately your digestive system to be utilized by your body in the most efficient and optimal way. This veggie, protein and then carbs first actually can be viewed as what kids would consider getting the worst over with first. Let's face it, most people that need to eat veggies the most avoid them or don't eat enough of them. Why not just "suck it up or better said chew and choke them down" so you can move on to protein and save carbs as your reward for eating this way.
Also, follow these few tricks to get most out of your nutritional daily intake better known as nutrition.
You should be eating at least 3 times per day.
A protein shake follows your exercise within 15 minutes for optimal recovery.
The people that don't eat breakfast are my hardest ones to train to break the fast. If you are going to do a fast then consider it 12-14 hours from last meal in the evening to first meal the next day.
drink 1/2 your body weight in ounces of water. Weight 200 lbs then try for 90-100 ounces per day
consume all your calories 2 hours before bed for more restful slumber
if you are going to have a desert then make a big production of it and don't hide in the closet to consume or wait till nobody is looking. You know and guilt calories don't digest well into your soul and body.
Who else needs accountability and a fitness professional with my over 30 years of experience getting people feeling and looking great? Semi-private 30-minute personal training via zoom twice weekly can get you on track. Choose from 10 session intro package plus functional movement screening or 25 session package.
Invest in yourself!
Get started by CLICKING HERE IF YOU WANT A FREE VIRTUAL FITNESS CONSULT (VALUE $87) or one of our other services listed above. Just give me a call or text at 901-466-6242 and we can get you started with a functional fitness assessment and a few things to do on your own before the Greenville/Travelers Rest area location is up and running.
If you haven't had a functional movement assessment with a professional observe the way you move different joints and movements with your hips, shoulders, wrists and spine then how do you know you are doing the most effective strength training, flexibility or cardio program? Hire someone like me to get you on track with a program to help you reduce current pain, eliminate pain, improve your current program or enhance your athletic performance.
Tonya Tittle, M.S., ACSM, LMT, TPI Level 1
Energy Fitness /Owner/Dir. of Training
(Club 29 Fitness Inc.)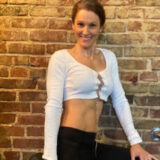 898 N. Hwy 25 Bypass
Greenville, SC 29690 (Travelers Rest area) shooting for Summer 2023 re-open date! We are getting close. As of this post we have passed following permits: plumbing, electrical. Monday and this week going for mechanical, building safety and final chased by certificate of occupancy. It's still summer so let's all cross our fingers and send me good vibes. Gonna post a few updated pics this week of the progress I've made getting it all organized. Hung the logo, diplomas, pictures, some green shag carpets for my treatment and assessment rooms.