This Client Worked Out in All 3 Locations, Her Endorsement of Our Programs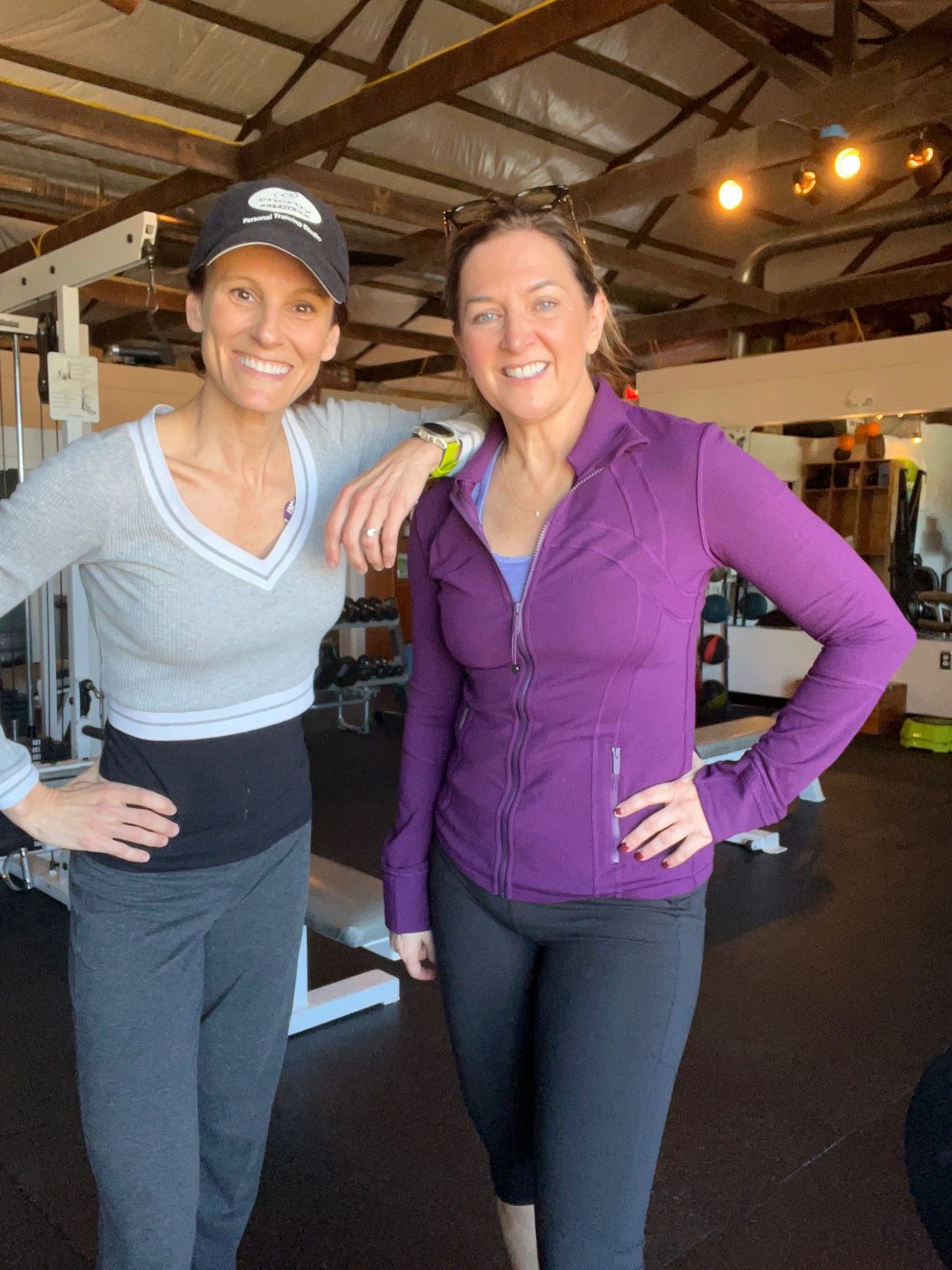 We are excited to share with you that we had a first the weekend before last.
One of our clients, Rae Oliver Davis was a charter client back at our previous 2 Memphis locations in the early years. She then moved away to the DC area. Many clients we train are busy executives and biz owners. Shes' a high powered Attorney for our government which is so impressive. She is currently over 500 individuals so she has a lot of stress to manage. Workouts and a healthy diet are key.
She, her husband and some friends met here in Greenville/Travelers Rest area for an event. They actually stayed super close to our house so we met up for dinner and discussed old times and how much fun she had working out at Energy Fitness. She shared that the only time I had available when she first started for her second workout of the week was Friday nights. Her words "I thought I would just be able to get in a great workout and then go out for the evening. Instead you worked me out so hard I usually just ended up lying on the couch recovering and watching t.v. which was fine as it was a healthier lifestyle than going out and drinking!" She then went on to say how much of an impression that we made for her healthy exercise habits moving throughout her life even today over 20 years later.
I can't tell you the last time I worked on a Sunday but I wanted her to see the new location, get an assessment lead her though a 30 minute customized personal training session.
Rae so far holds the title for the only client that has worked out at all three locations. I can think of many more that could actually do the same and we are still in touch with. We are awaiting their visits to our new location. We were at our first location for 4 years then moved into a larger space for 16 years that we custom built out.
Back to Rae, she was so impressed how we have evolved our training into more functional movement and mobility which is just what she needs. She was kind enough to do a great video testimony which you can see below.
We got another bonus that day and went walking on the Swamp Rabbit Trail. We saw Beth Casey, one of Energy Fitness South Carolina current charter clients so it was a must take pic. My heart was feeling full that day as I realized that owning Energy Fitness since 2002 really has and continues to impact peoples lives.
Having a business that really makes a difference in peoples lives is what we strive for and is evident in lots of the stories Rae relayed to me and just being able to give her new tips for moving forward makes my heart sing. Not only that, she comes back for the event annually so we look forward to seeing her again next year.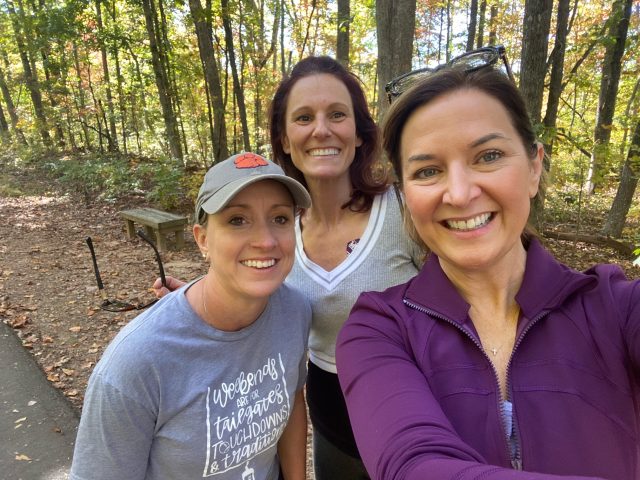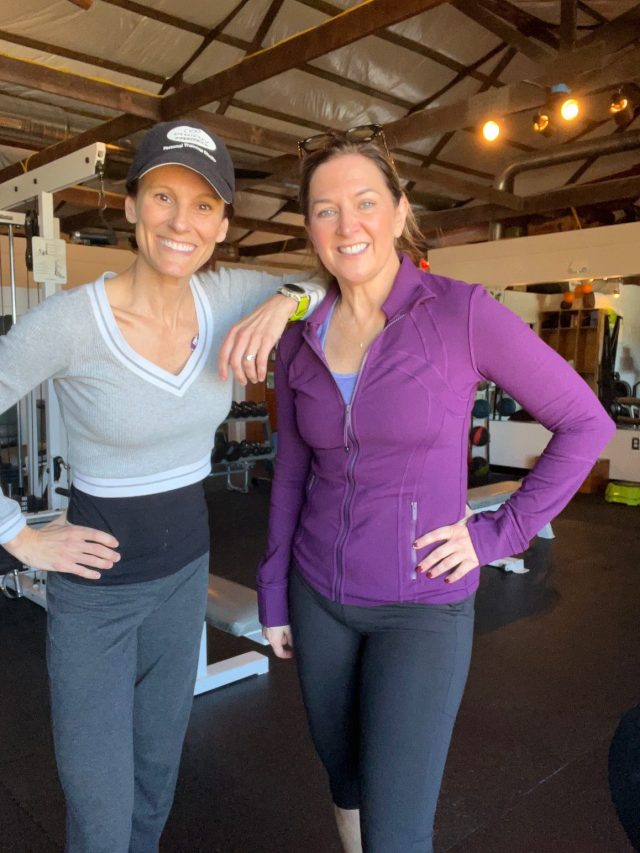 Energy Fitness is a Boutique Fitness Studio serving the Greenville/Travelers Rest, South Carolina area. We aren't a gym.
We work with clients ages 40-70  that are busy executives, biz owners, working parents and retired active individuals. We work around injuries & use your time effectively with our 30 min. Semi-Private Sessions.
Let us keep you accountable with my over 30 years as a fitness professional  getting thousands of individuals feeling and looking great? No excuses as we've got onsite and online to keep you accountable to YOUR GOALS.
Check out our ONSITE facility in Greenville, South Carolina (Travelers Rest area) where most of our clients personal train with us twice weekly. Video tour 2000 sf facility. We also have ONLINE Via zoom twice weekly.
Choose from (5 week) 10 session intro package that includes functional movement screening and other helpful items so we can assess your starting point. Choose from our standard packages from 4.5 months to 12 months (because honestly you know it's gonna take more than 10 sessions to get you to where you want to be!).
Invest in yourself!
Live in the Greenville or Travelers Rest, South Carolina area? Get started by CLICKING HERE IF YOU WANT A FREE ONSITE or VIRTUAL FITNESS CONSULT (VALUE $87) or one of our other services listed above. Just give me a call or text at 901-466-6242 and we can get you started with a functional fitness assessment.
If you haven't had a functional movement assessment with a professional observe the way you move different joints and movements with your hips, shoulders, wrists and spine then how do you know you are doing the most effective strength training, flexibility or cardio program? Hire someone like me to get you on track with a program to help you reduce current pain, eliminate pain, improve your current program or enhance your athletic performance.
Tonya Tittle, M.S., ACSM, LMT, TPI Level 1
Energy Fitness /Owner/Dir. of Training
(Club 29 Fitness Inc.)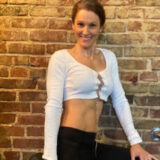 898 N. Hwy 25 Bypass
Greenville, SC 29690 (Travelers Rest area)
WE ARE NOW OPEN ONSITE (AS OF AUG. 23rd, 2023)
click here for video tour: Energy Fitness