Raise your Dopamine with Massage by 30% or try these…
Increase Dopamine = More Productivity 
What's dopamine? Dopamine is a neurotransmitter that our brain produces to help us get motivated to do more stuff such as necessary behaviors, like drinking water and eating food, but can also bring people to act on less healthy behaviors, like binge eating or other addictions like shopping, overworking, social media, excessive exercise or drug use. Having a spike in dopamine may increase motivation to do housework, complete a work or home project, go out with friends or be more physically active. Dopamine levels can be a factor or influence how we focus and achieve great things even if the payout isn't immediate or obvious. It can also play a role in things like sleep, digestion, pain response, and other bodily functions.
In the book Brain Body Diet by Sara Gottfried she says many profound things and one of my recent favorites is a chapter called HOOKED. She is referring to shifting your mind-set as part of making appropriate lifestyle changes: "You will loosen your death grip on the thing you mistakenly believe you can't live without. You'll release some of those old resentments that are erosive and harmful, make you feel beleaguered, and block you from the sunshine of the spirit."
 What do you think you can't live without, caffeine, alcohol, chocolate, ice-cream, shopping, checking your email every 15 minutes?
If research studies have shown that massage can boost dopamine by 30% what are some more ways you can train your brain to be more effective and efficient naturally?  I always get a burst of energy after getting a massage with our Energy Fitness therapist Mae Jensen, LMT. I shouldn't have to convince you to schedule a massage with her but maybe you need a reminder to give yourself the gift of self-care (see end of post for contact info).
Benefits of raising Dopamine:
Aside from being the ultimate motivator, having a constant supply of dopamine in your system has a few other fringe benefits:
Helps you lose weight.

Makes you feel more alive.

Improves your memory.

Stops self-destructive behavior including certain addictions.

Counteracts depression.

Lets you resist impulsive behavior (shopping, work-alcoholism, food binging, social media & internet binging).

Helps you avoid Parkinson's disease
If you want to be productive and get things done, here are
12 ways to boost your dopamine levels.
Get a Massage
Consume DHA which is used for treating dementia, type 2 diabetes, coronary artery disease and ADHD. It is also used
to prevent and treat depression. It boosts dopamine levels as it supports the brain's electrical signals and reduce the production of the enzyme that breaks down dopamine. Eat whole foods sources below or take a supplement. My favorite is Metagenics DHA/EPA 720.
Herring
Lake Trout
Mackerel (easy to pack for lunch as it comes in an easy open tin container)
Salmon 
Sardines (these are a little fishy for me but in a pinch I'll have on a salad)
Seaweed (get the small snack packs)
3. Folate helps the body build cells and combat heart disease. It also releases serotonin which is involved in the regulation of several processes within the brain including memory, anxiety, depression, aggression, mood, appetite, sleep, emotions and perceptions. You can get this from whole foods or supplement form when you just can't stand to squeeze all the foods below in your diet:
Dark green leafy vegetables, like kale and spinach
Fruits
Fruit juices
Meat
Nuts
Poultry
4. Take Dopamine Enhancing Supplements
These encourage your brain to produce more dopamine:
Curcumin, the active ingredient in our favorite curry spice turmeric, helps increase levels of dopamine.
Ginkgo B
iloba is a popular wonder drug and though it's not proven, it might help increase dopamine levels by making it stay in your brain longer.
L-theanine increases neurotransmitter production in your brain, one of which is dopamine. Green tea has lots of this, though it can also be taken as a theanine supplement. I love the Metagenics Calm bars with this amino acid in them. They are chocolate and coconut flavored.
Acetyl-l-tyrosine is a production-ready version of tyrosine which will make it easier for your brain to create dopamine.
5. Sunlight, it both increases your number of dopamine receptors and gives you vitamin D, which in turn activates genes that help release dopamine. I use sunscreen a lot for my skin but blocking the vitamin D so I take Metagenics D3 (10,000 units- they have 5k units as well).
6. Remember that person who likes hugging a lot? Turns out, he/she was onto a good idea. Human contact triggers dopamine production not just for you, but for the other person as well. Actually to get the most it's a 7 second hug. So get your dopamine fix whether you're caressing your spouse, hugging the kids, cuddly pet or even shaking hands with colleagues. Some of you that really know me may giggle at this suggestion as I'm not known for being a huggy person. I often have to get out of my comfort zone when people come at me for an embrace and I have gotten better over the years lol.
7. Meditate – Sometimes the best way to do something is by doing nothing. Calm the monkey brain down.
8. Music -listen to music, make music
9. Make a to-d0 list and check off items when finished (I get a huge domapine hit from this one.)
10. Losing weight increases your dopamine. That's because being overweight reduces the number of dopamine receptors that you have.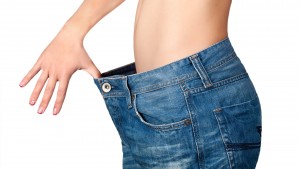 11. Exercise – activity is something your body craves (even if your conscious brain hates it sometimes). To make it fun for you, your brain actually releases fun chemicals like serotonin, endorphins and yes, dopamine.
12. Take in nature
What did you do to raise your dopamine today?
LIVE IN THE MEMPHIS AREA AND NEED TO BE INSPIRED TO GET INTO YOUR BEST SHAPE, EAT HEALTHIER, WORK AROUND INJURIES, NEED MASSAGE THERAPY OR ROCK TAPE & DON'T KNOW WHERE TO START OR NEED TO GET OUT OF THE GYM RUT?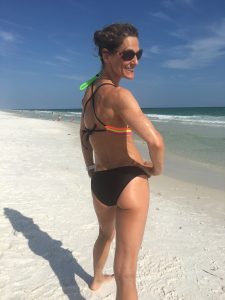 INTERESTED IN OUR
SERVICES AT  552 S. MAIN, MEMPHIS, TN
Tonya Tittle, M.S., ACSM, TPI Level 1 Certified
Owner/Dir. of Training, Energy Fitness (established 2002)
CLICK HERE FOR A FREE CONSULT FOR OUR PERSONAL TRAINING OR NUTRITION COACHING SERVICES (VALUE $87) OR
GIVE US A CALL AT 901-466-6242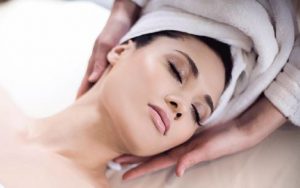 Click  here for information on our Healing Arts Services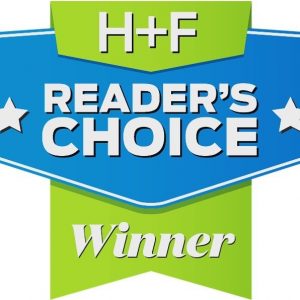 (Massage, Body Wraps, Reiki, Intuitive Healing, Astrological/Birth Charts).
We also have all natural spray tanning, facials & KT/Rock Tape taping.