Tone Your Arms With These 3 Bicep Moves
As a personal trainer and avid athlete across many sports I really enjoy the benefits of strong and tone arms. Many times at Energy Fitness personal training studio Downtown Memphis we get phone calls of clients stating they want to work on their arm strength and have toned arms. I have included in this post 3 bicep exercises. One exercise with a cable that is available in most gyms or fitness facilities, one with a resistance band and lastly one with a dumbbell.
This one is great as facing away from the stack you are less likely to cheat or round the shoulder forward. Try 2 sets of 8 heavy and do negative or try 2 sets of 10-12 reps at count of 4 (2 seconds up and 2-4 seconds on the down motion). Keep the shoulder blades back in their pockets and assume good posture and breathing throughout the whole exercise.

1 Arm Bicep curl – pictured with a resistance loop. Can also be performed with a band with two handles stepped on with both feet so you can do a double bicep curl. With bands typically you will want to do more reps. Try 2 sets of 20 reps resting 1 minute in between sets.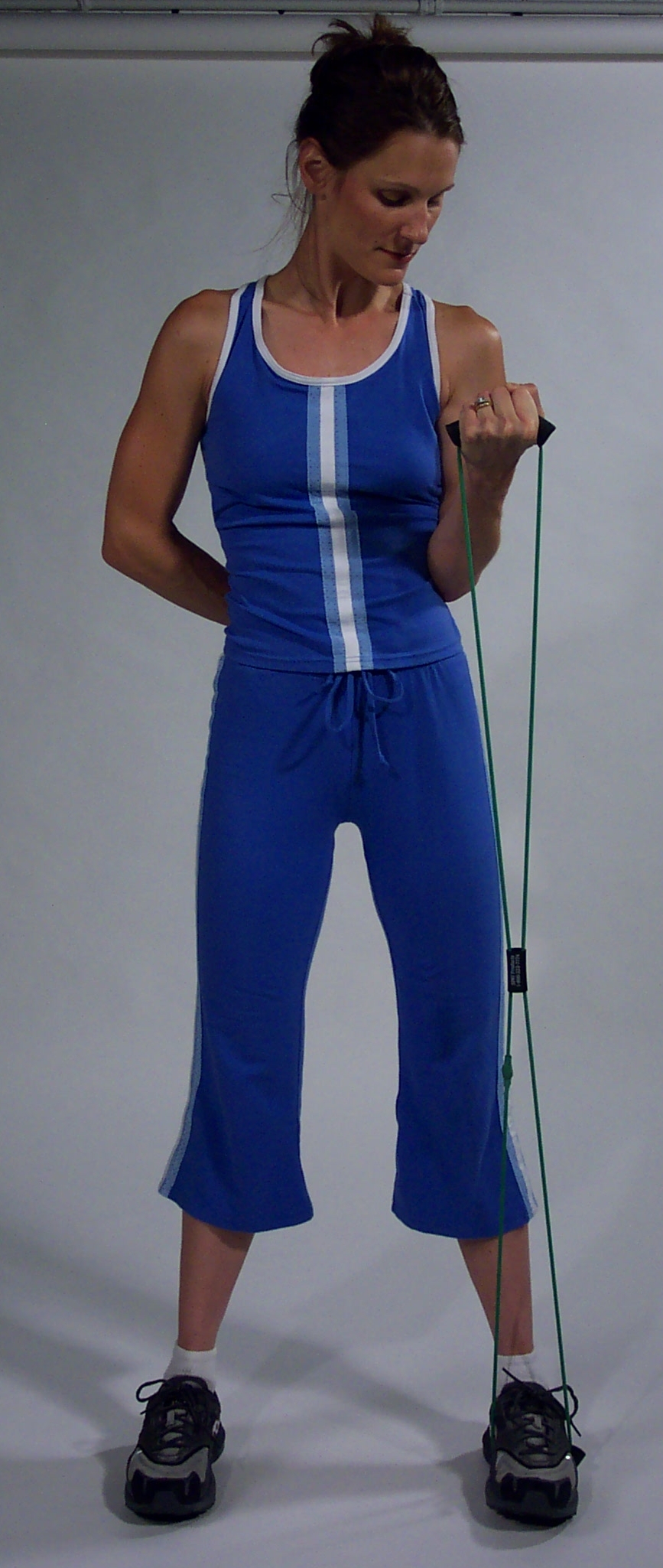 The first two bicep curls are in the supinated position (where your forearm is rotated in the palm up position). This works on the short head of the bicep which is the muscle that pops. You also need to work on the second head of the biceps (hence bi in the word bicep) so you can have muscular balance and all around definition. Be sure to not rotate the shoulder forward. One tip is to keep your elbow in the meaty part of the leg, specifically the vastus medialis and press your leg in towards your elbow as you curl the weight to the top position. Be sure to breathe and go at an even pace. If you are going heavier then use the other arm to slightly help get the weight in the up position and let go and use the muscle in the down position. Notice the position of my hand-this is called a DB hammer curl. Try 2 sets of 10-12 or go heavy and assist with the other arm for 2 sets of 8 reps.
LIVE IN THE MEMPHIS AREA AND NEED TO BE INSPIRED TO GET INTO YOUR BEST SHAPE, EAT HEALTHIER, WORK AROUND INJURIES, NEED MASSAGE THERAPY, ROCK TAPE, CUPPING, OR DETOX BODY WRAPS & DON'T KNOW WHERE TO START OR NEED
TO GET OUT OF THE GYM RUT?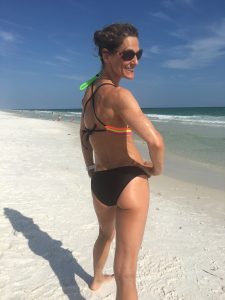 INTERESTED IN OUR
SERVICES AT  552 S. MAIN, MEMPHIS, TN
Tonya Tittle, M.S., ACSM, TPI Level 1 Certified, Rock Tape, Rock Pods (cupping therapy), FMT Basic, Metagenics FLT
Owner/Dir. of Training, Energy Fitness (established 2002)
CLICK HERE FOR A FREE CONSULT FOR OUR PERSONAL TRAINING OR NUTRITION COACHING SERVICES (VALUE $87) OR
GIVE US A CALL AT 901-466-6242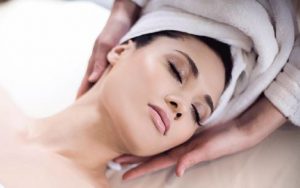 Click  here for information on our Healing Arts Services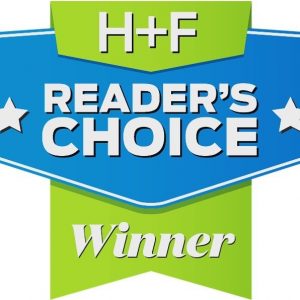 (Massage, Body Wraps, Reiki, Chakra Alignment, Crystal Therapy
We also have all natural spray tanning, facials & KT/Rock Tape taping, Rock Pods (myofacial release).