Peloton Bikes…Is it a fad? Are There Less Expensive Options?
As an athlete for over 33 years and a fitness professional in the field of personal training and nutrition coaching for over 28 years I am often asked for my professional opinion. This ranges from the latest or trendy new fitness equipment, diets, supplements and all to do with health and wellness.
The questions I have been peppered with most often lately are about
Peloton Bikes, Intermittent fasting and Online Training.
No one is really reinventing the wheel or the knife, they are just sharpening the tool and making it more efficient and user friendly. Aside from electric cars like the Tesla and the invention of computers and smart phones really big ideas don't come around that often. Think how fashion goes in cycles.
The online training question makes me think of the late and great Jack Lalane aka "The Godfather of Modern Fitness" for introducing weight training and nutrition to the masses. He was the first in America to have follow along fitness classes on….remember it was black and white television. I would call that a version of online fitness classes and he was ahead of his time. He wasn't able to customize each persons workout considering their range of motion but it was a great start to getting people moving and holding them accountable for their health and fitness goals or even talk to them about setting some goals.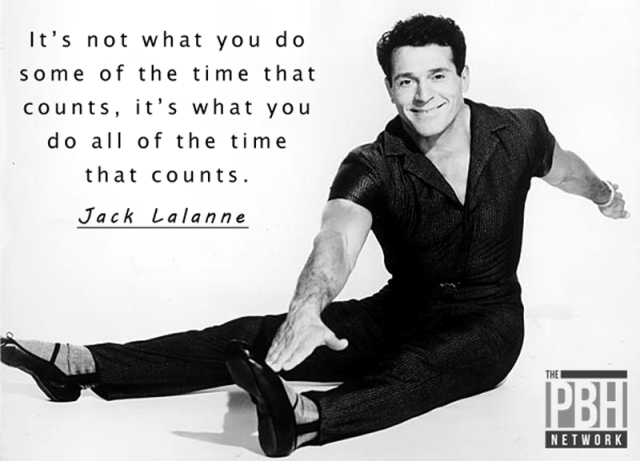 CAUTION…SELF PROMOTING…Energy Fitness does onsite personal training as well as virtual personal training. Lately lots of clients love the virtual training and actually want to continue as many clients have said "I like this online training because I can just roll out of bed and get the workout done without having to waste drive time." This doesn't work for everyone as some people like machines that are available in the studios and gyms and they like the social component.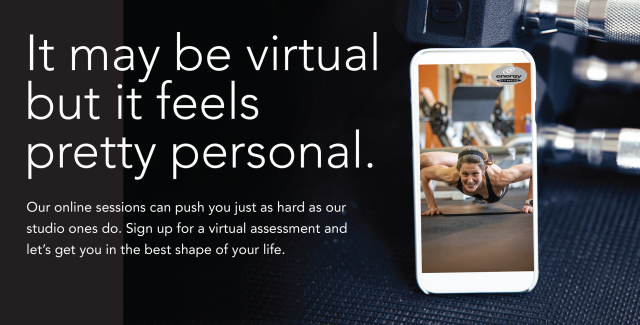 Let's fast forward from black and white television fitness workouts to fitness gyms or studios with this blog post sharing options with you for stationary bikes. Let's be honest, most people don't love waking up in the early hours to travel to the gym, may not have early morning childcare or find it frustrating trying to find a spin class that has room for them. Enter the at-home spin bike. Several big names in the fitness world have gym-quality spin bikes that can fit perfectly into your spare bedroom, basement, or other workout-friendly room of the house. You can opt for an entry-level model and save a ton of cash, or splurge and get access to streaming workouts and other great features.
Let's put the cost of the Peloton in perspective with a backstory.
I first arrived in Memphis as the Physical Director at the Downtown Memphis YMCA just out of Graduate School in 1997. Within 6 months they had purchased spin bikes.The Keiser bikes were $700 each I recall and they chose to buy 11 of them to see how popular the classes would be. Purchasing those 11 bikes was an investment of about $9,000 (including tax & shipping) that 10 members and 1 instructor would utilize. The idea with a spin bike for group classes is that the instructor is your motivation, other participants may be inspiration and just being in a group feeling the collective energy of everyone wanted to get a good burn can help hold you accountable and mixing up your workouts which is the idea of the newest bikes on market giving you the ability to be called out by instructor in live classes or your bike personal trainer on demand.
When you think of the Peloton craze of late, think back to weight watchers and beach body workouts with their big support groups and nutrition coaching as well. People love being part of a group and bragging about their results. Beach body company even had contests to keep people engaged and it stroked the competitive edge for lots of people.
Accountability is the one of the biggest reasons for people getting results and not just doing the same old tired workouts over and over again as you don't know any different or just get into mundane habits.
If you are someone that needs the stats, calories, motivation, competition, ease of use, and convenience of having a bike at home then you have options that suits your personality depending on your budget. Every dollar has a job. What do you want those dollars help you achieve.
Having a workout buddy or a personal trainer or coach has been
proven to be 7 x more effective than working out alone or without a support group.
Let's talk investment in yourself. 
If you went to spin classes 3 x per week onsite at average across the country of let's say $28 per session that's $336 per month. Calculate your time to book the class you want, the fuel and time to get to and from the class and that's the true value of is it worth it to you.
Have a bike and will just ride outside? What about when it's windy, wet, too cold, too hot or you don't have time to go for a ride with possibility of having a flat and not making it back on time for a much needed task or call. What if you have kids and need to get it in when they are napping?
That said here's the numbers of some popular spin bikes with the electronic console people are getting excited about on the market at the time of this article.
KEEP IN MIND… that people hire marketing companies to get their product out there. How many times have you been suckered with marketing and the product didn't deliver or that you bought an off brand that was actually as good or better than the marketing hype from the popular brand.
$$-$$$$
$3k+ budget: Peleton Bike is advertised on their website as a financing "starting at" $58 per month for 39 months. That's $2262 and that probably doesn't included initial tax or shipping. You will also need shoes to clip in for more efficiency and likely you will want the membership option which is over $250 annually. So expect to pay close to $3k if you actually get the options you want. It has a user friendly console with lots of options and you can easily geek on out on your performance stats like cadence, calories and take live classes or do terrains from all around the world I believe.You can even hook up with your friend while riding which can give you that social component to keep you motivated and more accountable.
$2k+ budget: Nordic Track Commercial S22i Studio Cycle is $1,999 plus $468 ifit membership included for 1st year). On their website financing is $78 per month. You can access thousands of on demand studio cycle workouts with elite ifit trainers who LIVE control your cycles incline, decline and resistance. You can cycle around the world with great scenery and the instructors can still control your workouts as well in this mode. Plus, with cross-training options like yoga or strength training, you have everything you need right at your fingertips.
$1,299-$1,499 budget: Nordic Track Grand Tour series.
$700-$1500 anything from the Schwinn IC4 to Sole B900 or Zwift recommended wahoo trainer and lots in between for a spin bike with the capacity to connect via bluetooth.
www.Zwift.com is an app with a $14.99 monthly subscription fee and has the ability to work with your current indoor trainer as well. You can race, train or just ride or get the pod for you running shoes and get those stats and visual stimulation as well. I likely am not doing this app that best justice it deserves so you should just check out the website. One of our clients that cycles a lot recommended it to me.
Want a less expensive version?
Bike Indoor Trainer (I am self motivated so just do this to music or watch something on smart device). Set up pic below. Most trainers set up your back tire to the resistance device and you use your gears to change resistance. You can get a fluid or magnetic one. A fluid trainer produces less noise which may be important if you live with someone below you. I opted for the less expensive route as I didn't know any better at the time that the fluid one would have only been $100 more. I bought a Cycle Ops one 14 years ago for only $150 on ebay brand new and I still have it and use frequently. In doing a little research for this post I discovered I can upgrade my CycleOps trainer to include speed and cadence sensors for only $60 if I choose.Here's the link for that: CycleOps upgrade just so you can see.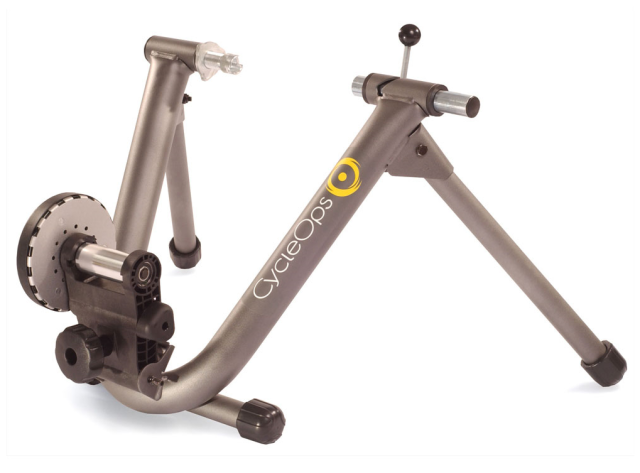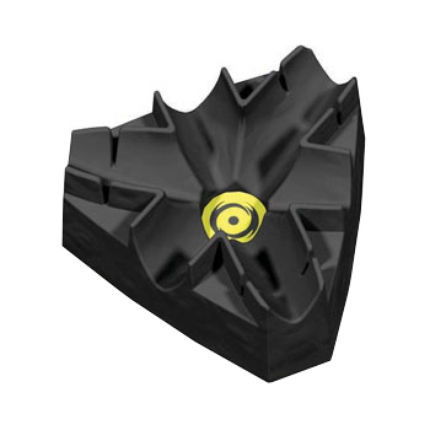 Below is what you need for basic set up if you just choose to do the zwift app and use your road or other hybrid bike. I believe you could even use a mountain bike for an indoor trainer. I have the $30 front bike tire climbing riser instead of a book and love it because I do a lot of faux climbing hills. The fan in the garage is a must in the south for those hot days if you are set up in a garage. If you have tri bars you can put ipad on them.
Will the Peleton or other smart bike with a console be the magic bullet you need to reach your goals? Maybe…You still have to do the work and actually get on the bike and start moving. Don't get it and let it be an expensive clothes hanger like a lot of equipment many clients have told me these home fitness options have become.
CLICK HERE IF YOU WANT A VIRTUAL FREE FITNESS CONSULT OR IF YOU ARE READY TO MEET ONSITE FOR OUR PERSONAL TRAINING OR NUTRITION or GIVE US A TEXT OR CALL AT 901-466-6242
Call, text or email us to get started today!
901-466-6242 or energymemphis@gmail.com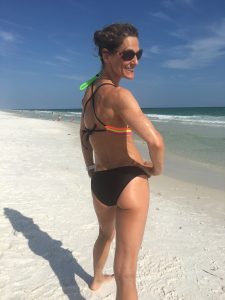 Tonya Tittle, M.S., ACSM
Owner/Dir. of Training, Energy Fitness (established 2002)
ACSM, TPI Level 1 Certified, Rock Tape, Rock Pods (cupping therapy), Rock Tape Blades & Blades Advanced
FMT Basic, Metagenics FLT
The services below resumed June 1, 2020 and we have new guidelines that will be followed such as staff will be wearing face coverings as well as clients for massage. You will have to sign a Covid19 release form, wash your hands upon arrival, etc.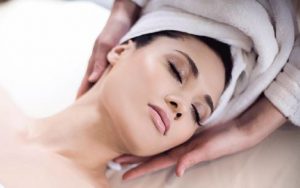 Click  here for information on our Healing Arts Services