Holy Basil Supplement Benefits – Mary Ruth's Organic Drops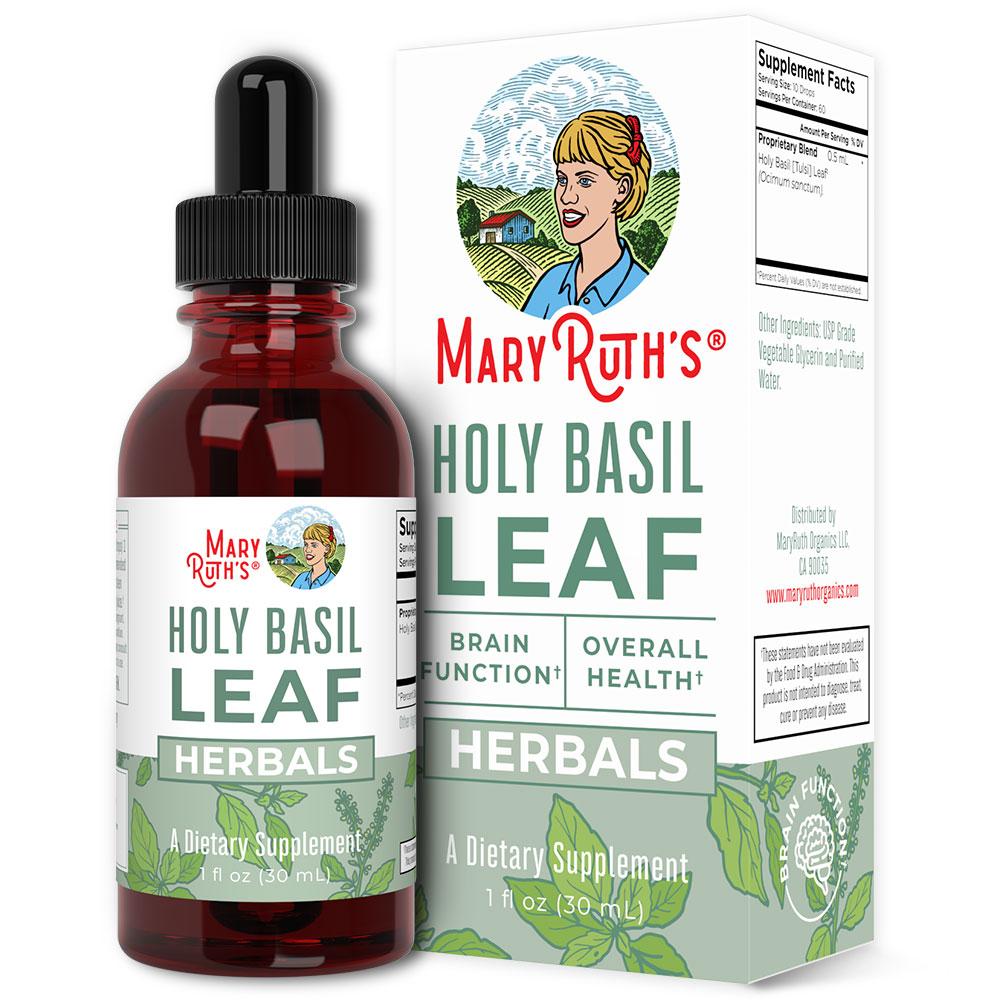 As a personal trainer, nutrition coach and cross training athlete I am always on the lookout for supplements to enhance my health, well-being, energy and keep stress at bay so I can continue to be energetic and exude the best of healthy choices made throughout the days, weeks and years. No time like the present to feel and look your best. Supplements are just that, supplement your diet in ways that eating pounds of spinach or basil just can't and won't happen as it would wreak havoc on the digestive system. I recently did a cilantro heavy metal detox and then decided to try Mary Ruth's organics Holy Basil tincture.
Holy basil (Ocimum tenuiflorum or Ocimum sanctum)  is an aromatic shrub in the Lamiaceae basil plant family. It's thought to have originated in north central India and now grows native throughout the Eastern world. Also known as tulsi, which means "the incomparable one" in Hindu, the holy basil plant is a perennial that has a light lemon scent and purple-pink flowers.
A methanolic extract† of Holy Basil leaf has been found to support the natural function of the stomach by helping to maintain proper acid and mucus levels. Holy basil is also a great way to "detox" the body. It may boost antioxidant production and detoxifying enzymes, so your body can cleanse itself of toxins and other unwanted agents. It also may help with stress and we all know what a tough year 2020 was, so why not boost your mood and detox at the same time.
"I love the sweetness and almost fruity taste it leaves in my mouth. I leave the bottle next to my bathroom sink so I will remember to take it in the morning, night and sometimes mid-day. So far, I feel like it has bumped up my energy just a bit and helps keep me more relaxed." Mary Ruth's Holy Basil Drops are by far tastier & better than my past quest to try edible lavender drops in water…yuck!!!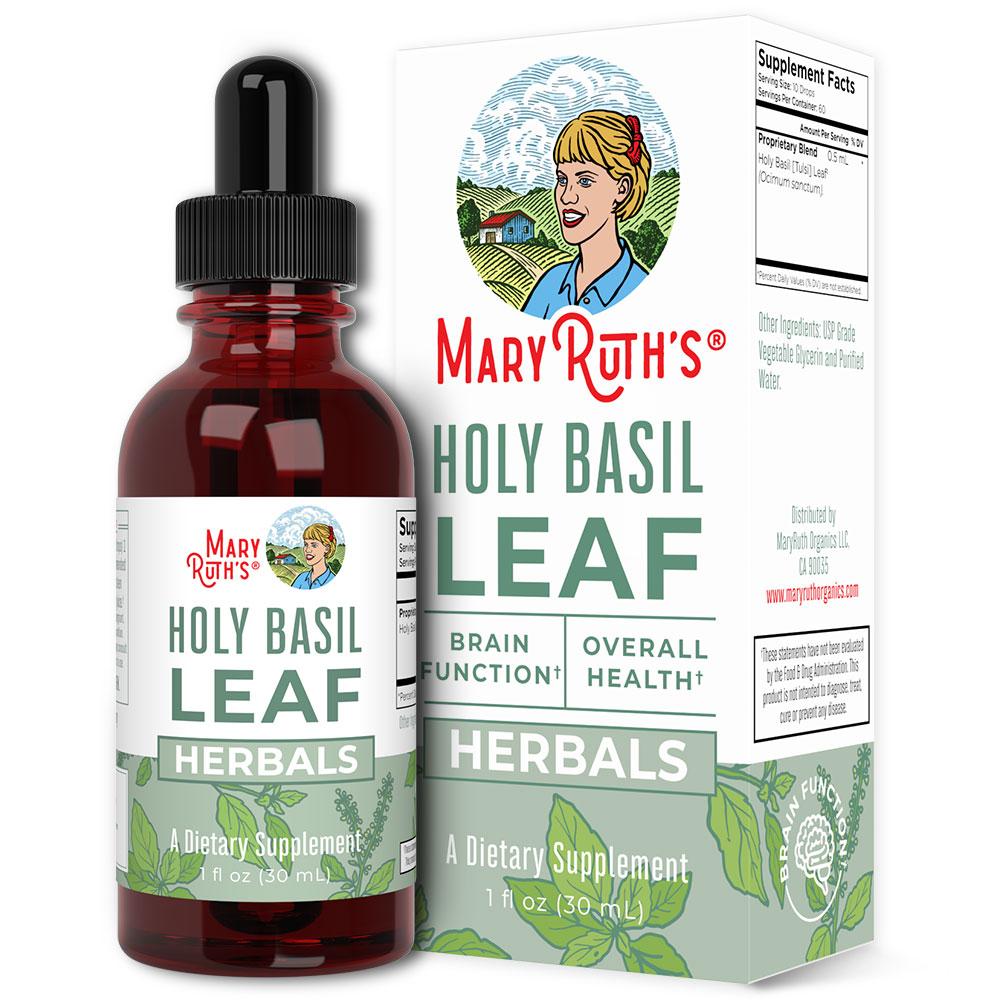 Help Your Mind, Body & Spirit 
With This Queen of Herbs. A cornerstone in Ayurvedic medicine and used by natural healers for thousands of years, Holy Basil is an adaptogenic herb with antioxidant activity that supports cognitive function, digestion and more.
Organically Grown Herbs, Ethically Wild Harvested or Selectively Cultivated | N
on-GMO | Vegan | No Synthetic or Artificial Colors | No Preservatives | Alcohol Free Tincture | Dairy Free | Nut Free | Gluten & Wheat Free | Celiac Friendly | Soy Free | Corn Free | Nightshade Free | Sugar Free | Made in a GMP Facility
@maryruthorganics #maryruthpartner   •  here's their website: https://www.maryruthorganics.com/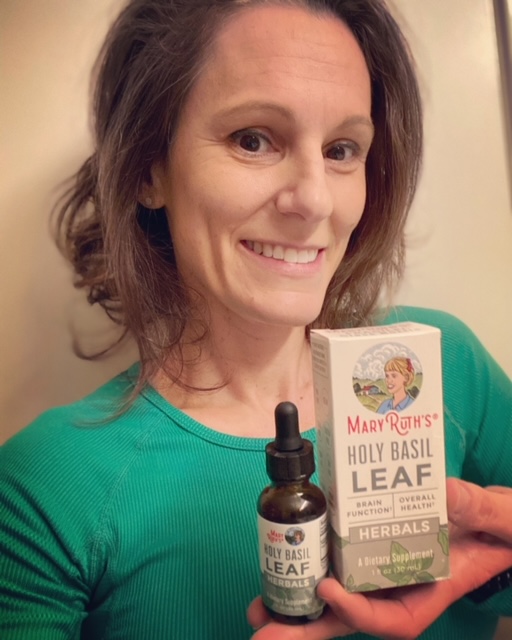 Come see us onsite for a bit longer at our Memphis location 552 South Main, Memphis, TN 38103 or find me online with live personal training/coaching or hire me to write a program for you with your own personalized demo of your custom workout included.
Onsite following local covid guidelines as well as maintaining our current disinfectant procedures. You will have to sign a Covid19 release form, wash your hands upon arrival, etc.