Take This to Drop Body Fat
Should You Take This?
As a part of our Energize method of training  supplementation is one of the 6 components to success.  I have recently done extensive research on L-arginine and I am recommending it to several clients.  I've dropped an additional 2% body fat and lowered my blood pressure from 110/70 to 90/60 since incorporating L-arginine into my supportive fitness regime.  My resting heart rate has also dropped from 55 to 44 beats per minute.  As always, be sure to consult your physician before taking any medication or supplements of any kind.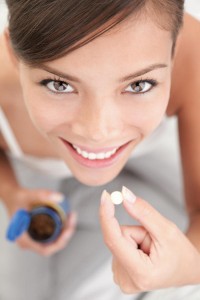 What is L-arginine & Why It's Important?
 L-arginine is an amino acid that is crucial for the body to make protein. L-arginine is found mostly in red meat, poultry, fish and dairy products. Your body converts L-arginine into nitric oxide and improves blood flow by expanding blood vessels with will alleviate chest pains, clogged arteries and headaches. It also encourages the release of growth hormone and insulin in the body.
Benefits of L-arginine
Some benefits of taking L-arginine supplements include:
– Improved Cardio Endurance
– Improved Immune System
– Lower Blood Pressure
– Improved Sexual Health
– Increased EnergyL-arginine has also been used to boost the immune system, treat male infertility and when used topically, to increase blood flow to cold hands and feet and improve wound healing time.
Risks
Dosing adjustments may be necessary in people with bleeding disorders.
Caution should be used in those with diabetes.  Blood glucose levels should be monitored.
Use caution when taking phosphodiesterase inhibitors (Viagra®), due to a theoretical risk of additive blood vessel widening and blood pressure lowering.
Use with caution in postmenopausal patients, as night sweats and flushing have been reported.
Use with caution in patients with herpes virus, as L-arginine may increase the risk of herpes simplex cold sores.  This interaction can be mitigated by taking L-lysine supplements about 2 hours separately from L-arginine.
Arginine may cause bloating; diarrhea; endocrine changes; gastrointestinal discomfort; hives; increased blood urea nitrogen, serum creatine, and serum creatinine; increased inflammatory response; leg restlessness, lower back pain; nausea, numbness (with arginine injection); rash; reduction in hematocrit; severe tissue necrosis with extravasation; systemic acidosis; or venous irritation. In heart disease patients, arginine may cause high white blood cell count, increased post-heart attack deaths, lack of energy and strength, and vertigo or increased blood pressure (in heart transplant patients).
Not a client and want a Free Fitness or Nutrition Consult (value $87) or
interested in our Personal Training Services click here or call us 901-466-6242.
Check out our customized online training ($40-$80) here:  Online Customized Training
Interested in our Massage or Body Wraps? Click here.
Energy Fitness trainers can help you get a tight and toned body with our 30 minute personal training sessions and our custom meal plans.