Why Metabolic Detox is Not a Fad…Metagenics is Backed by Science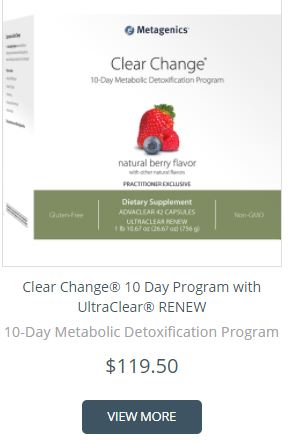 Energy Fitness has been partnered with Metagenics for about 8 years to date and loving the results it brings to our clients, friends and myself. I have the ability to look on my backend dashboard to see the most popular and            re-ordered products. The numbers show Clear Change Metabolic Detox as being one of the top selling products. Other top selling products are UltraFlora Immune Booster (probiotics), Wellness Essentials (Daily Packets) & UltraFlora Spectrum (probiotics). Knowing this information I went to Metagenics website so I could get a little science for this blog post. I will share the link to their blog post below and I wanted to share at least a snip of the article to peak your interest and have you thinking about your own detox needs. I will tell you that I recently did a hair test from another vendor of mine. It was very revealing on the heavy metals area that made me want to do a detox again. Sometimes I get lazy as we all do and don't detox enough (twice a year), although I have a very clean diet and sweat out toxins regularly.
Be sure to see  our clients favorite recipe included with the detox program.
Below is an exert from by Deanna Minich, PhD
Why Metabolic Detox Is Not Just a Fad
As you read through health magazines or blogs, you probably see all kinds of articles or ads promoting the next great miracle product: a detox or cleanse. The influx of products—many of which have no scientific evidence backing their promised efficacy—has led many to think that detox is just a scam or a fad. However, that is not the whole truth.
Although some of these products might be ineffectual, there are also many reputable items and programs out there that actually do work. It is these that will withstand the test of time and demonstrate that true metabolic detox is not merely a fad.
Not convinced? Read on and find out why you should give it a shot!
We live in a toxic world
The industrial, chemical, and technological revolutions greatly benefited us in many ways, but they have led to a highly toxic world. Environmental exposure to pollution, chemicals, and other toxins is linked to a variety of noncommunicable diseases,1 including cancer, asthma, neurodevelopment conditions, obesity, cardiovascular disease, diabetes, and neurodegenerative conditions like Alzheimer's disease.2
Everyone is exposed to a number of toxins through their water, food, air, personal care products, and other elements in the environment. These include:
Heavy metals
Pesticides and herbicides
Pharmaceuticals
Plasticizers
Flame retardants
PCBs (polychlorinated biphenyls)
Solvents
The human body can mitigate these toxins, but there comes a time where there is just too much, tapping out the body's own resources.
to read the rest of her article click HERE !
Another article that's great is 3 Tips To Doing Detox Right.
Ready to consider Detox by Metagenics? 20% off your 1st order and FREE shipping on orders over $49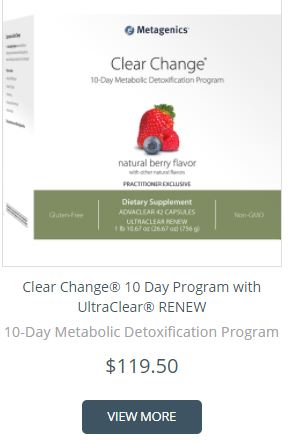 An elimination style diet with supplementation and then slow reintroduction to foods you are prone to eating can be an eye opener to how you feel once you start adding back in the foods that were in your regular diet. You may notice sluggish energy, gastric issues or a change in your bowel movements or even in your quality of sleep. Some clients use a Detox program as a catalyst to making more permanent and lasting changes in your nutritional choices that can get you to your goals faster.
Here's a recipe that many have said they like on this program: They have several with kidney beans you may wish to try. When I hear or see kidney beans I think of my undergraduate college cafeteria. They stuck those darn beans in leftovers from the day before.
Greens & White Bean Soup (4-5 servings)
1 Tbsp. olive oil
2 medium garlic cloves, crushed
1 large onion, chopped
1 bay leaf
1 stalk celery, diced
1 medium carrot, diced
5 cups water or vegetable broth
2 cups cooked white beans
½ lb. fresh escarole or spinach, chopped
Salt and freshly ground black
pepper to taste
Nutmeg, freshly grated (optional)
In a 6-qt. pot, sauté the onions and garlic in olive oil over low heat. When onions are soft, add bay leaf, celery, carrot, salt, and pepper. Stir and sauté another 5 minutes. Add broth or water and cover. Simmer about 20 minutes. Add cooked beans and escarole or spinach. Cover and continue to simmer over very low heat another 15-20
minutes. Season to taste!
Find Tonya online with live personal training/coaching or hire her to write a program for you with your own personalized 4-6 minute demo of each of your custom workouts included. Greenville, South Carolina site to be available this year in the town of Travelers Rest, South Carolina. Stay tuned for more details as we are working on securing a location. Memphis location 552 South Main, Memphis, TN 38103 is no longer onsite for training, massage and nutrition coaching.
Tonya Tittle, M.S., ACSM, LMT, TPI Level 1
Owner/Dir. of Training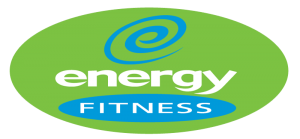 CLICK 
HERE
 IF YOU WANT A FREE VIRTUAL FITNESS CONSULT (VALUE $87)
If you haven't had a functional movement assessment with a professional observe the way you move different joints and movements with your hips, shoulders, and spine then how do you know you are doing the most effective strength training, flexibility or cardio program? Hire someone like me to get you on track with a program to help you reduce current pain, eliminate pain, improve your current program or enhance your athletic performance.